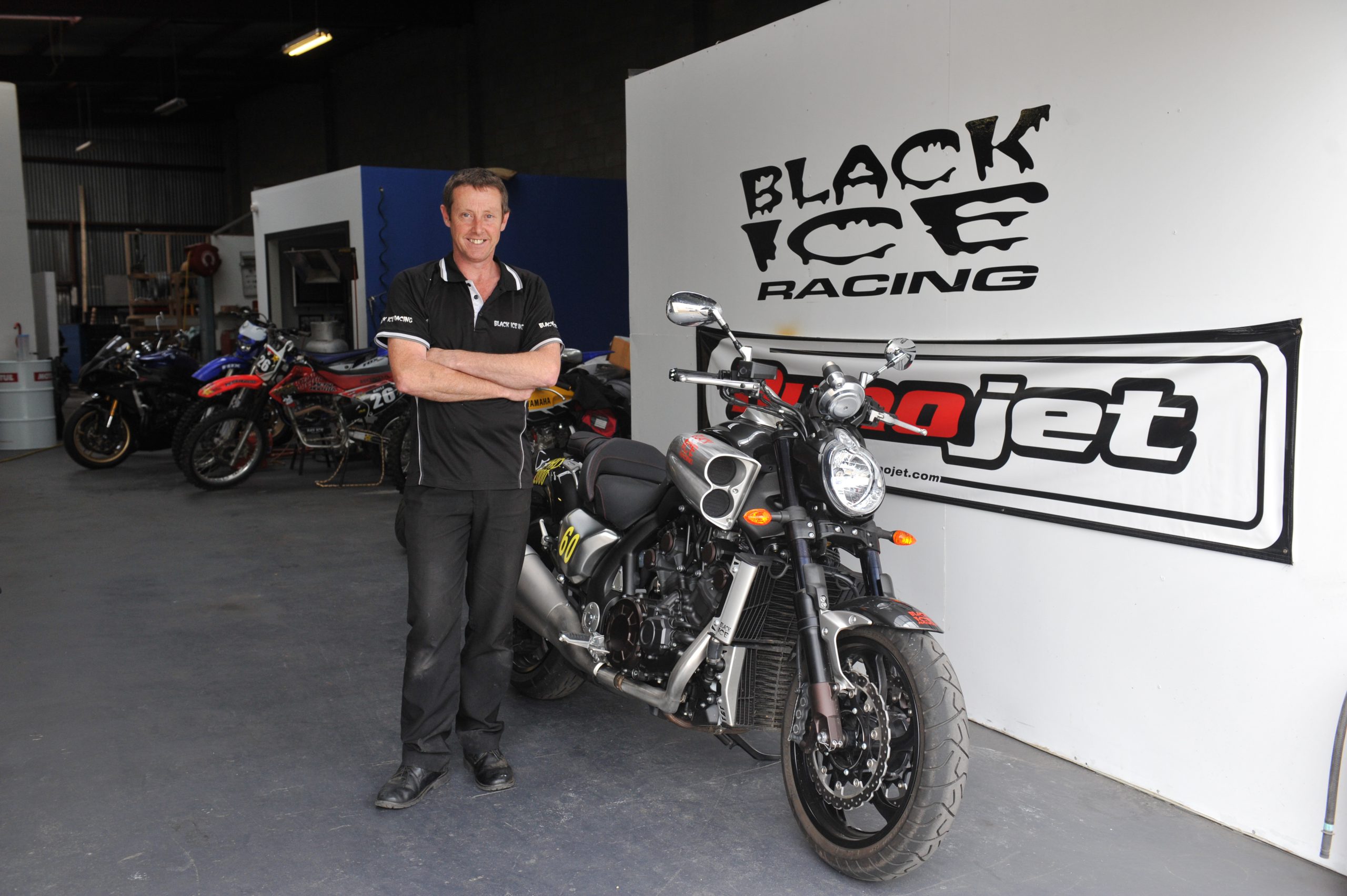 MOTORSPORT
AUSTRALIA'S fastest man on two wheels was at it again last month, clocking another national land-speed record.
With his 351 kilometre per hour milestone on salt still in tact following this year's speed week at Lake Gairdner, Ken Robinson added an asphalt record to his repertoire in Waikerie, South Australia.
The Moe speed demon reached 251kph over 500 metres on his new 1700cc VMAX Yamaha in the Pro2000 class, taking just two runs to get the job done with the help of wife Jackie and Nigel Mountford in the pits.
"It was good, it was exciting. I just wanted to keep riding it and go quicker and quicker," Robinson said.
Issues with the timing lights prevented any further attempts on the day, while his first crack at a record on the surface came with issues all of its own.
Due to the traction differences between salt and asphalt Robinson said it was all he could do not to get "ripped off" his ride.
"The bike has to be set up completely different, it's designed from a standing start to 500m so you need to get your horsepower to the ground, try and have little or no wheel spin which is pretty hard with this new bike," he said.
"It is a different type of racing."
Robinson has raced bikes since the age of 13, starting out in motocross enduro, and announced his return to speed trials in 2013 with a maiden record after a three-year hiatus.
Only able to run twice a year, Robinson plans to delve into drag racing through the off-season but has future records in sight, including his own MPSG-1350 salt mark.
Plenty lined up to usurp the mark this year, including Robinson, but none came close.
Confident he'll "smash" the 351kph barrier at the 2015 Australian speed week, the world record is the next frontier with goals to run at the Bonneville Salt Flats, Utah featured in 'The World's Fastest Indian'.
"Try and get a bike that goes quicker again and be the fastest man on two wheels, that's what I want to be," he said.
"If that eventuates (the United States trip) I don't know but that's where I'd like to be, a world record's what I want."
Robinson runs a workshop for tuning and servicing motorcycles in Moe, and uses primarily stock bikes for his record attempts.
The key is all in the tuning.
"We've got an extra 30 horsepower just out of tuning the bike from standard, so that's a big increase, it's basically just tuning alone," he said.
"There's a lot to be said for tuning the bike properly, there is so much power you can get out of a bike."
While the discipline is demanding, not to mention death-defying, Robinson would not be interested if it were any other way.
"I find that this is very hard to do and I like a challenge; if it was easy I think everyone would be doing it – anything that's going to be hard to do I just try and do it and be the best that I can at it."