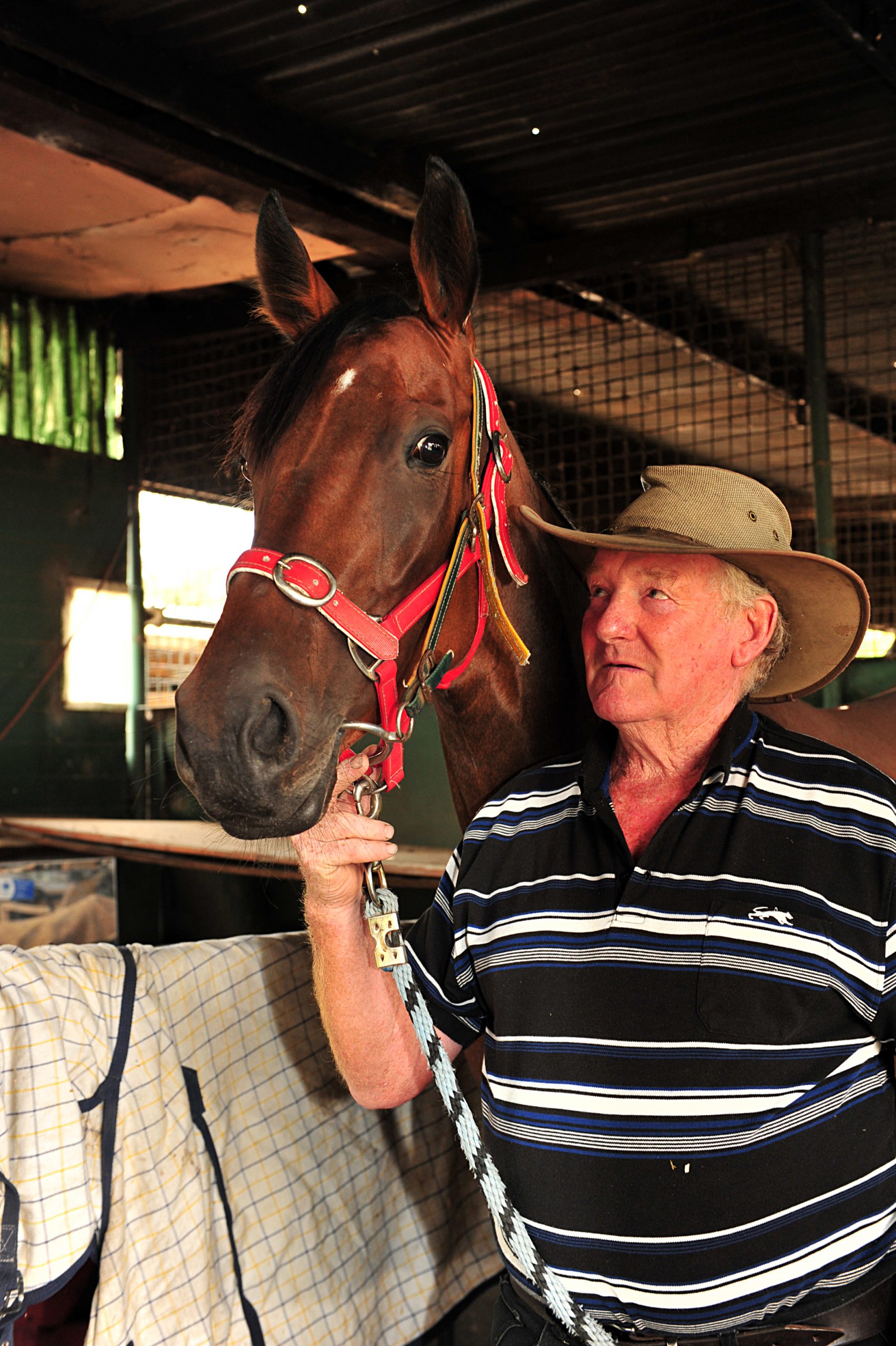 RACING
RELATED COVERAGE: Green light for Traralgon Cup
THERE could scarcely be a warmer sentimental favourite for Sunday's Traralgon Cup than local trainer Allan Douch.
His in-form four year-old Gift From Heaven was among Tuesday's nominations for the $50,000 feature race and appeared every chance to make the acceptances list.
If the bay mare graces the field it will more or less gallop in its own backyard – Douch lives next door to Glenview Park and his stables back onto the track.
Douch has a long and storied history in the local industry.
He has held his trainer's licence in Gippsland for nigh on 50 years, and has raced in Traralgon for decades.
His great nephew, Brandon Stockdale – whose father and legendary jockey Frankie Stockdale was apprenticed to Douch – is chartered to ride Gift From Heaven in the Cup.
It's quite a pedigree.
"His (Frankie's) young boy will be riding it so it'd be a great story," Douch said.
"It'll be more in the family so it'll be great, he's only 15 young Brandon and he's going very well, he's won quite a few races already so to win a cup… would be good."
Douch has had second and fourth place finishes in previous Traralgon Cups but is yet to lift the coveted silverware.
Based on form this could be his year.
The 1900 metre distance looks suited to Gift From Heaven, after she saluted at Sale and Geelong over similar distances in August and in her last start at Bairnsdale over 2000m.
"It's always good to win your hometown cup, all the (locals) get behind me, they've barracked for me over the years… so it'd be good for everybody," Douch said.
"I sort of set her for the Traralgon Cup if she gets a run so that's what we worked on.
"She's very well, if she gets a start they'll know she's there."
The Cup is set to feature stiff competition, with Brendan McCarthy's highly rated Commanding Time, who was scratched for the Moe Cup after acceptances, among the nominations.
Ken Keys' Lightenuff was another prominent nomination, while Moe Cup winner Mick Price put two horses forward for the field of 14 plus four emergencies.
The Traralgon Cup will run as Sunday's eighth race at 5.46pm.
Acceptances are due to be finalised today.