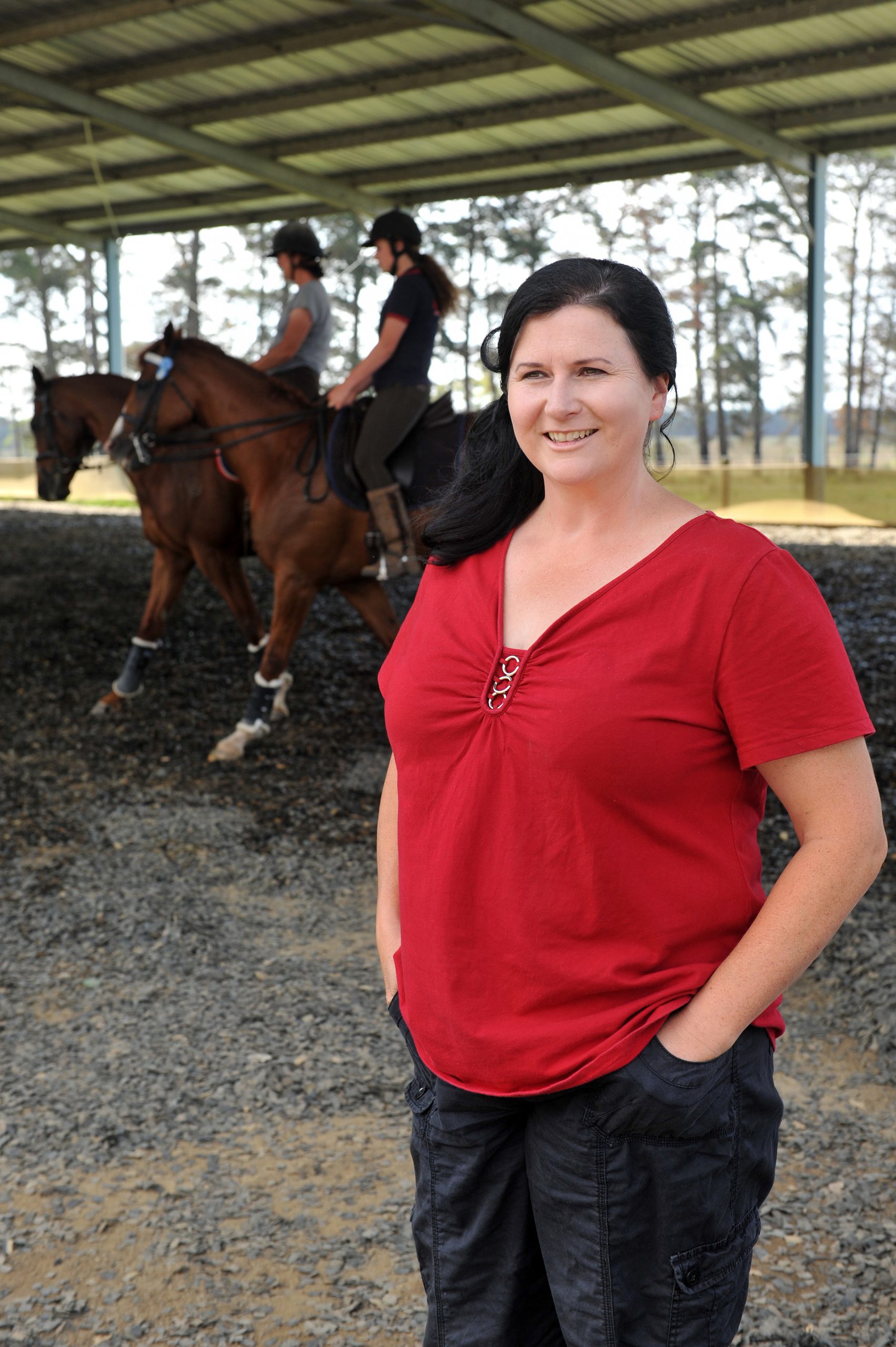 EQUESTRIAN
By samuel darroch
A PETITION to establish a major equestrian facility in the Latrobe Valley has gained more than 500 signatures and counting in less than a week.
Championed by Morwell-based Shadmoor Equestrian Club member Nicki Burgermeister, the movement seeks to address a lack of competition-viable venues in the region.
While upward of 15 pony, equestrian and riding clubs are based locally, comprising some 300 plus members, the nearest facilities capable of hosting large scale events are Rosedale to the east and Werribee to the west.
The Rosedale venue features arenas and a cross country course, but shares facilities with a speedway and gun club, which affects scheduling, and has limited yards.
Alternatives are relatively expensive paid, private venues in "Berwick and beyond".
Eyeing between 30 and 50 acres of land to establish a centralised Latrobe Valley centre on a yet to be determined site, Burgermeister said Morwell would be an ideal location.
"We have to travel to Berwick and beyond every time we compete, because there's just nothing in the Valley," she said.
"We think this is a prime location, there's south Gippsland just over the hill, there's east Gippsland and there's west Gippsland (which) is becoming a huge equestrian area.
"The shire may not be aware of it but we as a horse community are aware of that and they're looking at developing something out at Lardner (Park in Warragul) but I still think if we were to put something within close proximity to the freeway we'd be looking at getting a fairly good clientele."
Shadmoor members know all too well about the shortage of local facilities.
After winning the rights to host a prestigious Horse Riding Club Association of Victoria event the club was forced to give it up to another centre.
Similarly Bennison Adult Riding Club, based in Yarram, staged a HRCAV event in Sale after earning hosting rights.
"We as a club would love to run a competition, and you're looking at maybe 100 horses for a decent competition. Where are you going to fit those in the Valley?," Burgermeister said.
She said ideally the facility would be a multi-purpose outdoor sand arena with fencing, parking, yarding, amenities and potentially roofing for indoor events, which could double as a safe refuge for horses and livestock during fires.
She suggested it could also be utilised by dog clubs, car clubs, farmers markets, schools and more, with a primary focus on the full spectrum of equestrian disciplines.
"It'll benefit the community at large, the equestrian community, schools… it's a facility that can be used by anyone," Burgermeister said.
"We'd like to cover all disciplines and that includes eventing, and the room for a cross country course."
The group was scheduled to put its proposal to Latrobe City Council tonight, but has had its presentation pushed back to January 2015.
"We're hoping to get the support of the council, at this point obviously there is a lot of planning to be done; there's a lot of grants out there we could apply for but we need to have some land and we need to know council will back us," Burgermeister said.
A planning meeting last week at the Morwell Pony Club grounds was attended by about 10 people.
For more information or to become involved in the movement, email nickiburger74@gmail.com or visit the Facebook page: Latrobe Valley Equestrian Facility – Proposal.