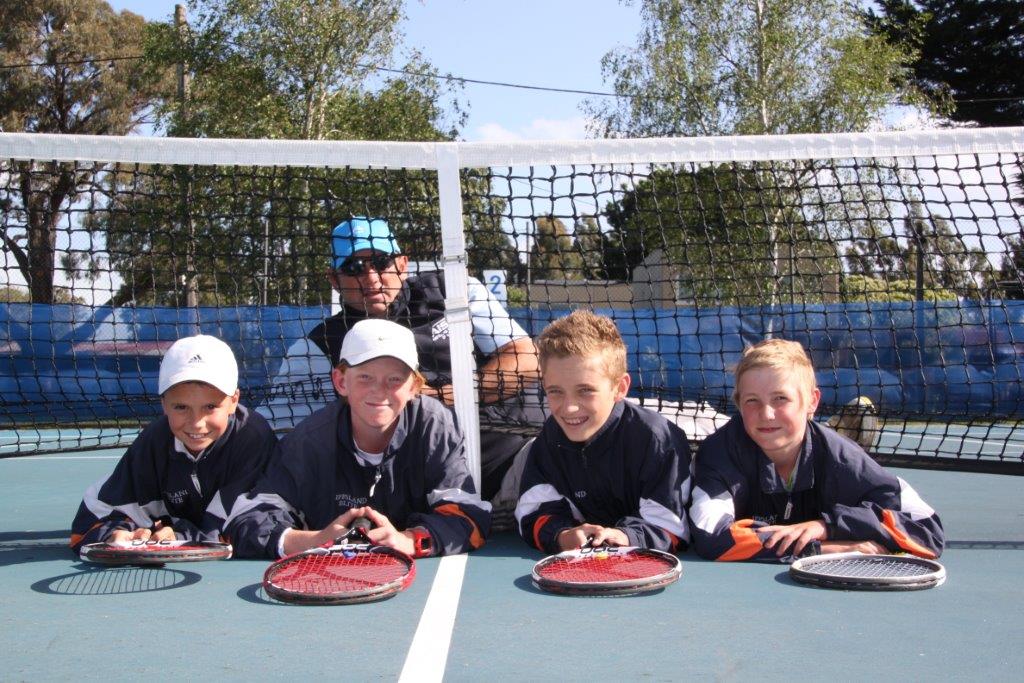 TENNIS
By samuel darroch
TRARALGON Tennis Club players James Mercer and Ben Grumley have been selected to represent Victoria Country at the Foundation Cup Interstate Challenge in January.
The 13 year olds were scouted while playing for the Central Gippsland team of four which won a fourth consecutive John Fitzgerald Cup at Swan Hill in October.
They will be joined by representatives from Geelong and Warrnambool to form a foursome in the national event at Royal South Yarra.
Inverloch's James lost just one match at the John Fitzgerald Cup, 7-9 in the final, and went undefeated in doubles matches.
Ben was unbeaten in singles and doubles in a dominant tournament playing as the side's number two.
Central Gippsland coach Graham Charlton said both were fully deserving of the honour.
"They're both just great competitors; Ben's very aggressive and so is James," Charlton said.
"They both have a very good all round game; they're very good at doubles as well as singles… they love the net and they love coming forward and attacking."
Charlton said state representation fostered confidence in those chosen.
"That is a magnificent boost for their confidence and well deserved," he said.
"One of the great things about this event is it's a team event, there's four people.
"When you're playing in a team every game you play actually helps your team, whether you're losing or winning easily you've still got to finish the match so I love the fact they're representing a team for their state."
Currently overseas in South Africa, James has committed to an early flight home in order to contest the championships.
The selection marks the second consecutive year Central Gippsland has had two players chosen in the Victoria Country boys team.
Jack Clements and Justin Hough made the cut last year, along with Kristen Antonopoulos in the equivalent girls team, while fellow Traralgon players Josh Charlton, David Hough and Annaleise Hughes have previously been selected.