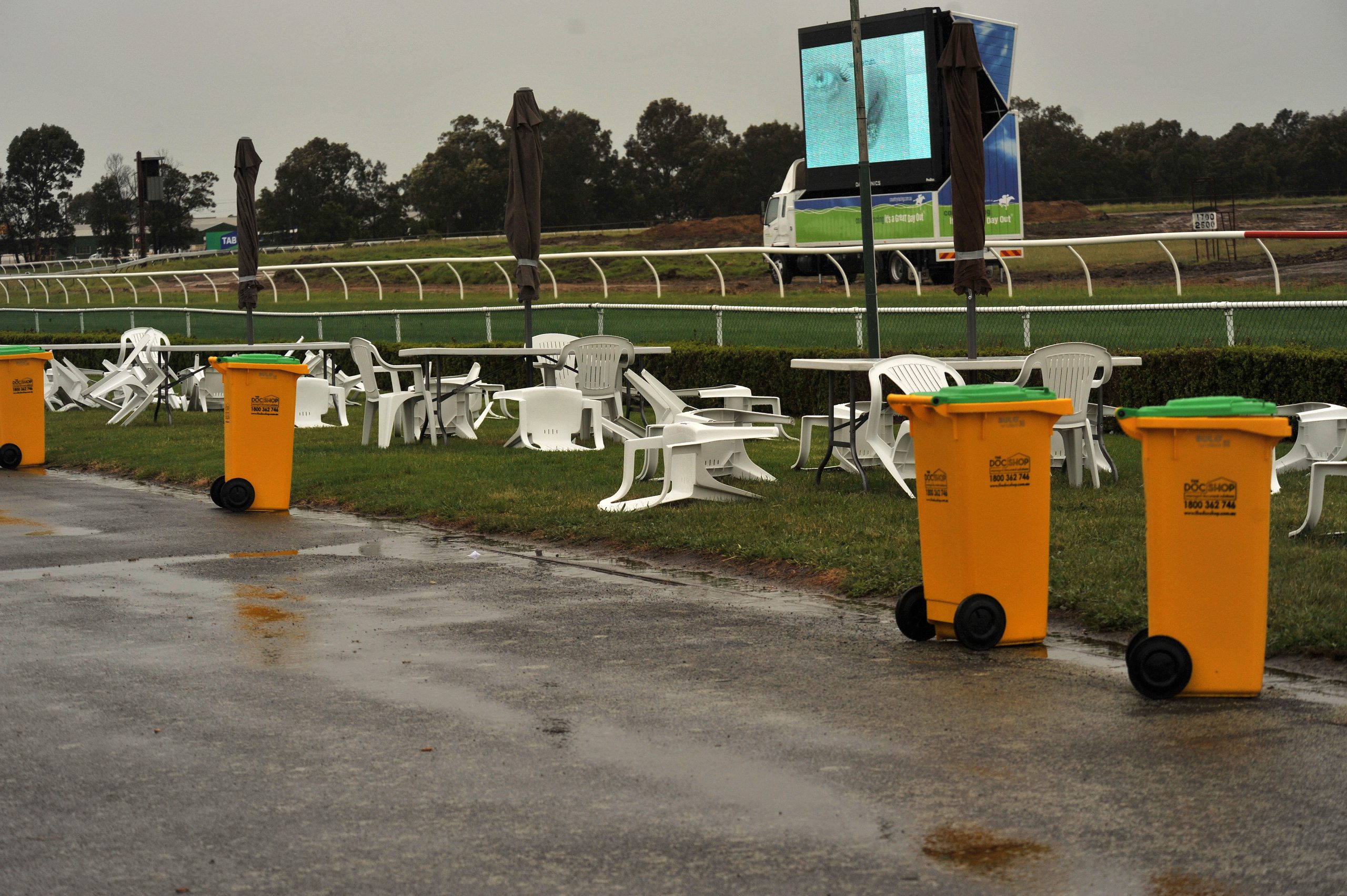 LATROBE Valley Racing Club suffered another devastating blow yesterday when its marquee Traralgon Cup was abandoned due to rain.

Water pooling on the Glenview Park track surface at the 500 metre mark saw the club's premier annual meeting cancelled at 9am, well before the scheduled first race.
It follows two transferred race days and a half card cancellation for LVRC this season due to inclement weather.
As the final scheduled meeting for the club's race calendar the board was hopeful of recouping some of this year's losses, but instead took another significant financial hit.
Racing manager Brendan Blackshaw said without crunching the numbers the ramifications of another lost raceday were potentially crippling.
"It's not good, I can tell you that," Blackshaw said.
"(It's a) massive hit, we'll have to work our way through it and see what happens, haven't really done any sums at the moment."
Blackshaw said it had been the worst year in his tenure at LVRC in terms of weather impact.
"Not a very good year at all, we've had a transferred and abandoned then transferred and abandoned, so it's gone very poorly this year," he said.
"That's the joy of outdoor events I suppose isn't it? It's frustrating."
It was also a disappointing outcome for trainers and industry stakeholders, with a prestigious country cup gone begging.
Traralgon trainer Allan Douch was a local favourite in the feature race with Gift From Heaven.
"They (the trainers) just go somewhere else, go to another meeting I suppose, at the end of the day it's just disappointing," Blackshaw said.
Several marquees still ran Christmas parties despite the meeting cancellation.
The cup will not be rescheduled.