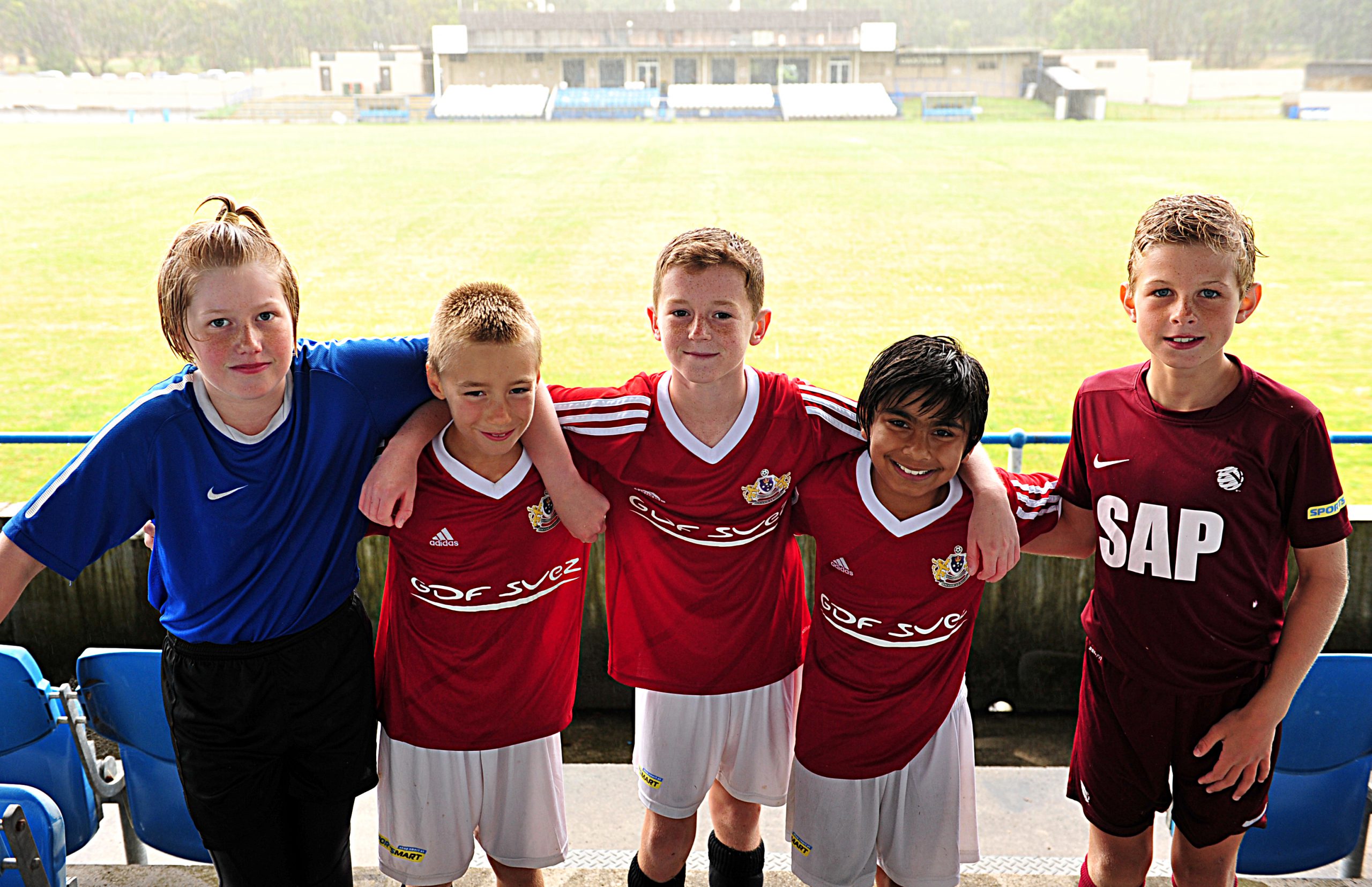 WET weather football was the lesson of the Gippsland Soccer League's first junior skills development gala at Latrobe City Sports Stadium yesterday.

About 85 talented junior players from south, central and east Gippsland divisions and skill acquisition programs converged on Morwell for a showcase of the region's prospective future stars.
As rain cascaded relentlessly over proceedings, players were run through a model session for the first hour followed by round robin small-sided matches.
GSL zone development officer Mark Cassar said the gala was developed in line with the league's Emerging Talent Program, which saw two junior teams enter into metropolitan competitions last season.
The league plans to add about five more sides to the system next year and used the gala as an early opportunity for talent identification.
"It's part of our ETP to have a feeder program into it, so it's just part of our accelerated program that we're still building going forward," Cassar said.
"Mainly the program is focused on the core skills (like) the passing, first touch, running with the ball and we really just need to keep focus with that age bracket and introduce more opportunities for these kids."
With 10 coaches on hand, including a number from the ETP, Cassar said several players staked their claim for selection in elite squads.
"It's another opportunity for the coaches to identify talent from what we've seen today for our trials for emerging talent next year," he said.
"It gave the coaches a good opportunity to have a look at the kids and us as a group to work towards 2015."
The GSL plans to host similar galas in east and south Gippsland next year in addition to the centralised component.
A standalone girls' session was also run as part of the occasion.
Cassar said while the weather was volatile, it did not have a significant impact on attendance.
"The weather was a small factor but the reality is we still had a really good turnout, we were really pleased there was only a handful that weren't here today, but football is played in all conditions," he said.
Trials for next season's ETP squads will be held next year.