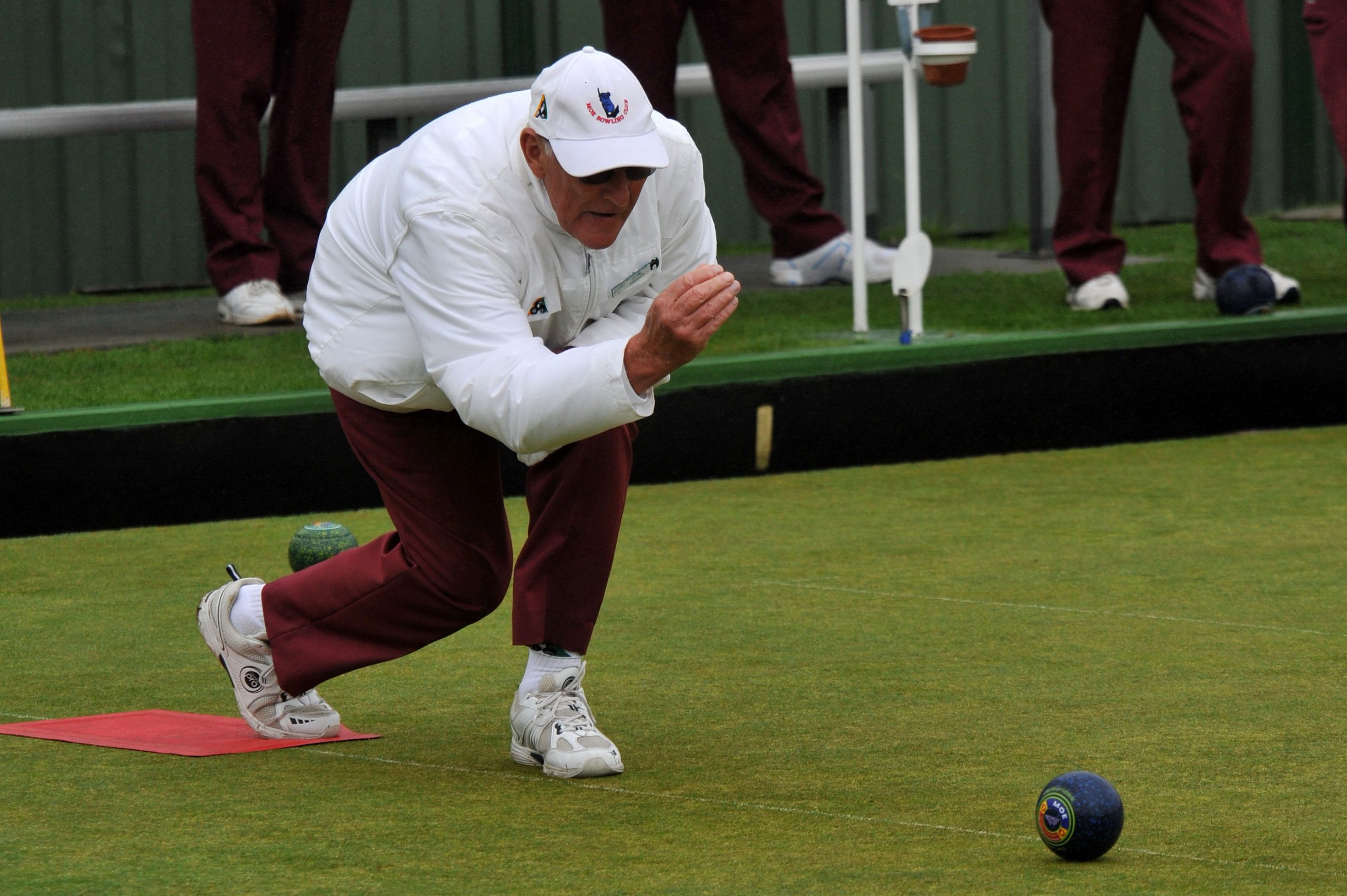 LAWN BOWLS
WEST GIPPSLAND
BUOYED by the reinstatement of 22 points which were deducted after round three, Warragul returned home to face Yallourn in an important division one West Gippsland Bowls clash on Saturday.
The visitor took the upper hand in the first half to see Warragul trailing on all four rinks at the break.
Gary Johnson's team was the shining light for Warragul, winning nine of the last 13 ends to record a stunning 17 shot all draw against Ken Capper's Yallourn quartet.
Matt Schreyer's Warragul foursome was in the hunt for three quarters of the game and had momentum after scoring a five on the 23rd end, however still lost by eight shots to George Lambos' team.
Aaron Page's unit was 8-2 up on Kevin Lovett's after six ends but then lost the plot.
Page continued to play well but his team did not offer much support and he could not keep cutting down the numbers.
Lovett's men won 14 of the last 19 ends for a total of 35 shots to nine at the close of play, marking a commanding 20 shot win.
Yallourn won 16 ends with three fours and five threes, while conceding a four and three.
Bill Clappers' Warragul rink had an even start against Alan Grubb's team, but soon found itself trailing 8-18 after 17 ends.
Each team won four of the last eight ends, but Grubb's were all threes while Clappers' were all ones to see the former claim an 18 shot win.
Ladder leader Yallourn reinforced its standing as the team to beat with a 45 shot win overall, while for Warragul the heavy loss sent it back to the bottom of the ladder.
In other top grade matches Traralgon had a comfortable 91-77 win against Trafalgar, Traralgon RSL surprised Moe 97-83 and Drouin was convincing against Morwell Club 121-97.
West Gippsland Bowls Division Saturday Pennant Round 9
DIVISION 1 Pts Shots Pts Shots
Traralgon 17 91 Trafalgar 3 77
Yallourn 19 109 Warragul 1 64
Traralgon RSL 18 97 Moe 2 83
Drouin 18 121 Morwell Club 2 97
DIVISION 2 Pts Shots Pts Shots
Yallourn (2) 16 110 Longwarry 4 89
Traralgon (2) 18 94 Garfield 2 78
Neerim District 18 94 Traralgon (3) 2 84
Morwell 20 138 Moe (2) 0 61
DIVISION 3 Pts Shots Pts Shots
Drouin (2) 16 92 Yinnar 4 82
Traralgon (4) 18 87 Trafalgar (2) 2 72
Warragul (2) 16 99 Thorpdale 4 78
Yallourn (3) 20 101 Traralgon RSL (2) 0 76
DIVISION 4 Pts Shots Pts Shots
Yarragon 17 120 Neerim District (2) 3 77
Warragul (3) 16 97 Boolarra 4 89
Morwell Club (2) 16 90 Garfield (2) 4 84
Yallourn North 100 Morwell (2) 100
DIVISION 5 Pts Shots Pts Shots
Yallourn (4) 16 77 Morwell (3) 0 62
Traralgon RSL (3) 13 57 Moe (3) 3 55
Yinnar (2) 14 83 Drouin (3) 2 55
Traralgon (5) 16 76 Trafalgar (3) 0 48
DIVISION 6 Pts Shots Pts Shots
Warragul (5) 10 52 Morwell (4) 0 34
Warragul (4) 10 64 Longwarry (2) 0 35
Traralgon (6) 10 61 Garfield (3) 0 24
Yallourn North (2) 50 Traralgon RSL (4) 50
Yallourn (5) 50 Morwell Club (3) 50
West Gippsland Bowls Division Tuesday Pennant Round 8
DIVISION 1 Pts Shots Pts Shots
Morwell Club 14 68 Traralgon RSL 2 55
Traralgon 16 82 Warragul 0 57
Drouin 12 81 Yallourn 4 61
Trafalgar 14 76 Yinnar 2 70
DIVISION 2 Pts Shots Pts Shots
Moe 16 83 Morwell Club (2) 0 46
Yallourn (2) 16 84 Drouin (2) 0 52
Morwell 14 74 Traralgon (2) 2 64
Garfield 14 69 Neerim District 2 59
DIVISION 3 Pts Shots Pts Shots
Traralgon RSL (2) 16 83.5 Moe (2) 0 65
Yallourn North 14 70 Morwell (2) 2 63
Traralgon (3) 14 71 Warragul (2) 2 67
Yarragon 12 73 Trafalgar (2) 4 72
DIVISION 4 Pts Shots Pts Shots
Drouin (4) 8 62 Trafalgar Park 2 41
Yallourn (3) 8 48 Traralgon (5) 2 45
Traralgon (4) 10 53 Drouin (3) 0 36
Longwarry 10 61 Morwell (3) 0 25
Yinnar (2) 10 48 Moe (3) 0 29