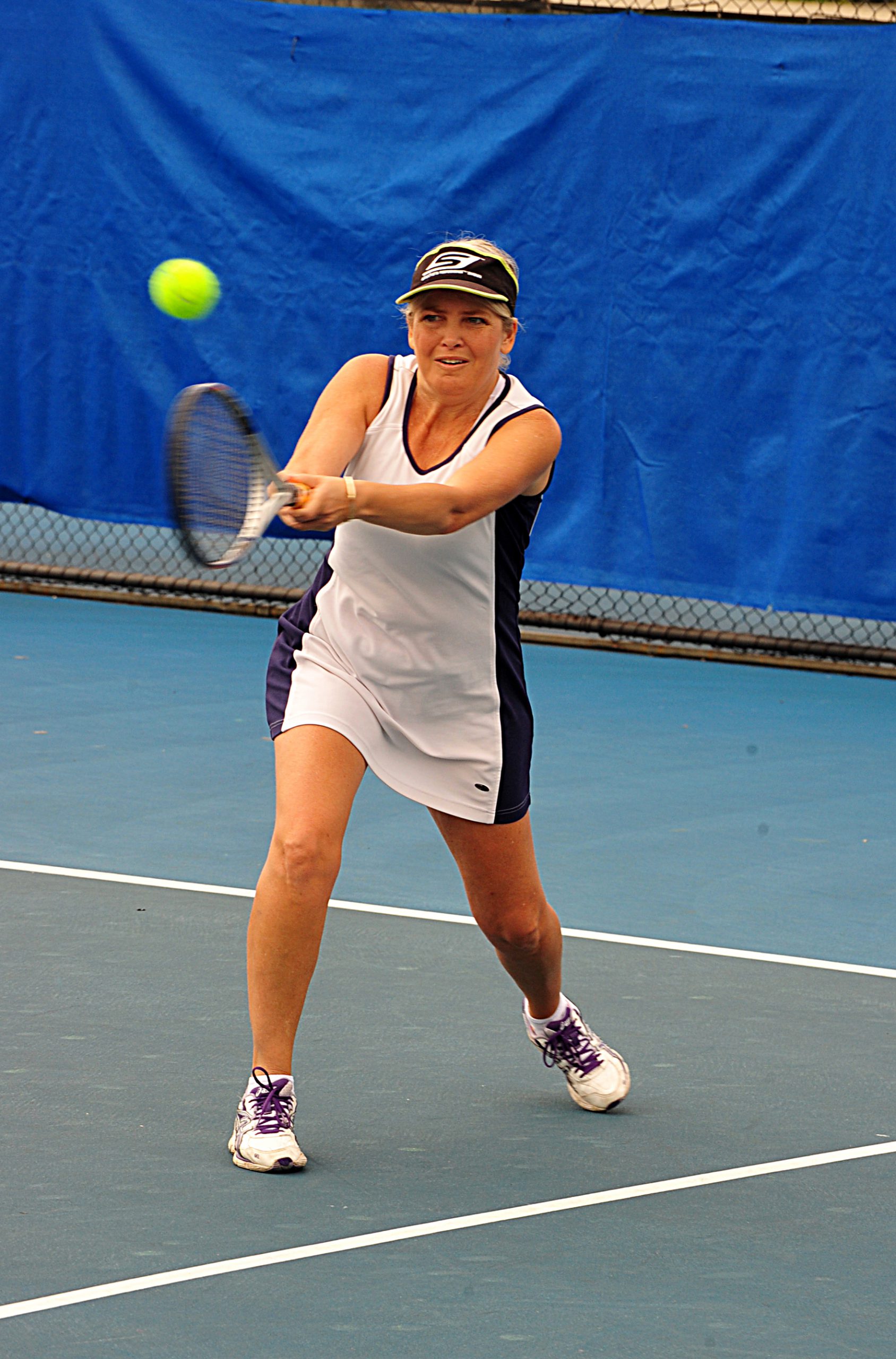 TENNIS
ASICS took out the Traralgon Tuesday women's tennis title over Prince in a keen grand final contest last week.
Both sides lined up for the decider with all players available and hungry for glory as underdog Prince made the early running.
Sue Timms and Deb Reynolds claimed the first set for Prince in a tie-breaker, before Asics bounced backed through Florence Martin and Janine Beechy-Danvers in an 8-3 victory over Heather Stoddart and Val Kennedy.
The next two sets also went one-a-piece.
Asics' Trish Henry enjoyed her first win of the day partnered with Martin 8-3, while Prince's Reynolds backed up her first set win with Kennedy, also 8-3.
With two sets to play Asics held a slender two game lead.
Henry and Beechy-Danvers held their nerve to win the penultimate set for Asics 8-5 before Marlene Lamont and Martin finished the job 8-7.
The late heroics handed Asics the silverware 6-4 (42-36).
Reynolds was named player of the finals, while Martin was aggregate winner for the season.
The players' choice award went to Helen Paulet.
Puma clings on in consolation
The consolation final between Puma and Adidas also went down to the wire.
Puma reached the grand final from eighth position on the ladder and came up against an Adidas outfit missing two regular players.
Adidas emergency Cathryn Brougham started off the match in good form and went on to win her three sets for the day.
Her heroics were not enough as the Puma combination of Nicki Townsend, Jess Drava, Marg Carpenter and Tania Goodwin slugged out a 3-3 (40-38) victory.
The competition will recommence on 3 February with an open grading day and the new season starts on 10 February.
For more information phone on 5166 1509 on or prior to 3 February.