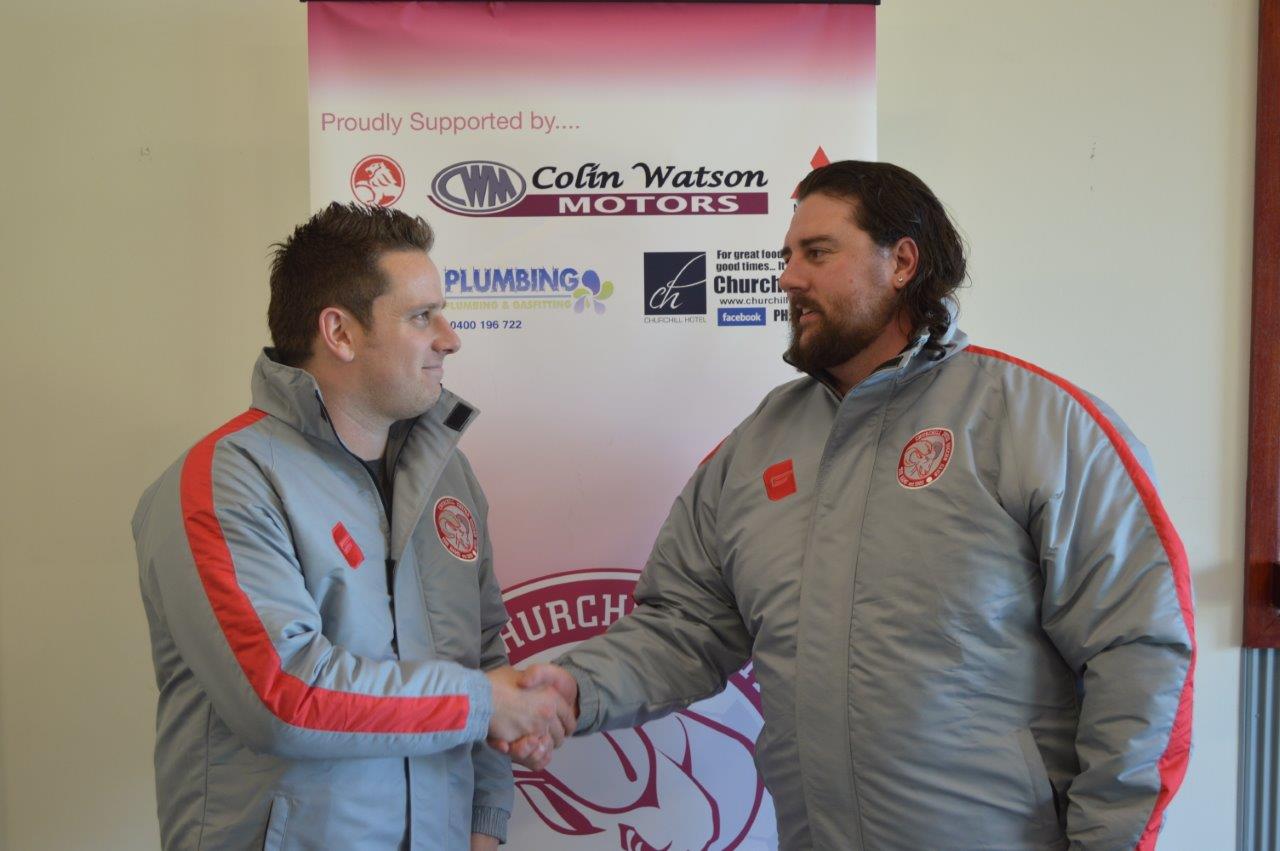 SOCCER
GSL
CHURCHILL soccer stalwart Mark Bianconi has been appointed senior coach of the Rams for the Gippsland Soccer League 2015 season.
Championship winning coach Stephen Riess stood down as a club coach after eight years, including the last two as senior leader.
Bianconi follows in the footsteps of his father Forte who coached the Rams for two seasons in 1981 and 1989.
Last season the 30 year-old successfully guided Churchill's youth team to the Steel Cup.
He has been a lifelong player at the club and has played in 13 senior trophy winning sides since 2005.
"I'm looking forward to continuing the good work done by previous regimes in order to bring continued success, whilst working within the club's philosophy of developing our young players," Bianconi said.
Churchill has claimed a senior trophy in nine of the past 10 years and has either won the league or finished runner-up for the past nine seasons.
"Our record of success will be hard to match but the high standards set by the players on and off the field is an area where the bar can always be raised and that is something we will endeavour to do," Bianconi said.
Club captain Luke Van Lambaart will deputise as senior assistant in 2015 and long term third tier team coach Vaughan Reimers will take charge of the now second tier reserves after GSL clubs voted to remove the youth competition.
Appointments for the revitalised second division and all new under 18 teams have not been filled and the club is open to expressions of interest.
Senior squad training will commence in January and for more information about playing or coaching soccer at Churchill phone Bianconi on 0421 046 954.
Churchill is also confident of reviving its women's team.
Emily Edwards is the women's team manager and a coaching announcement is imminent.
Interested women and girls can phone Edwards on 0422 826 057 to express interest in playing.