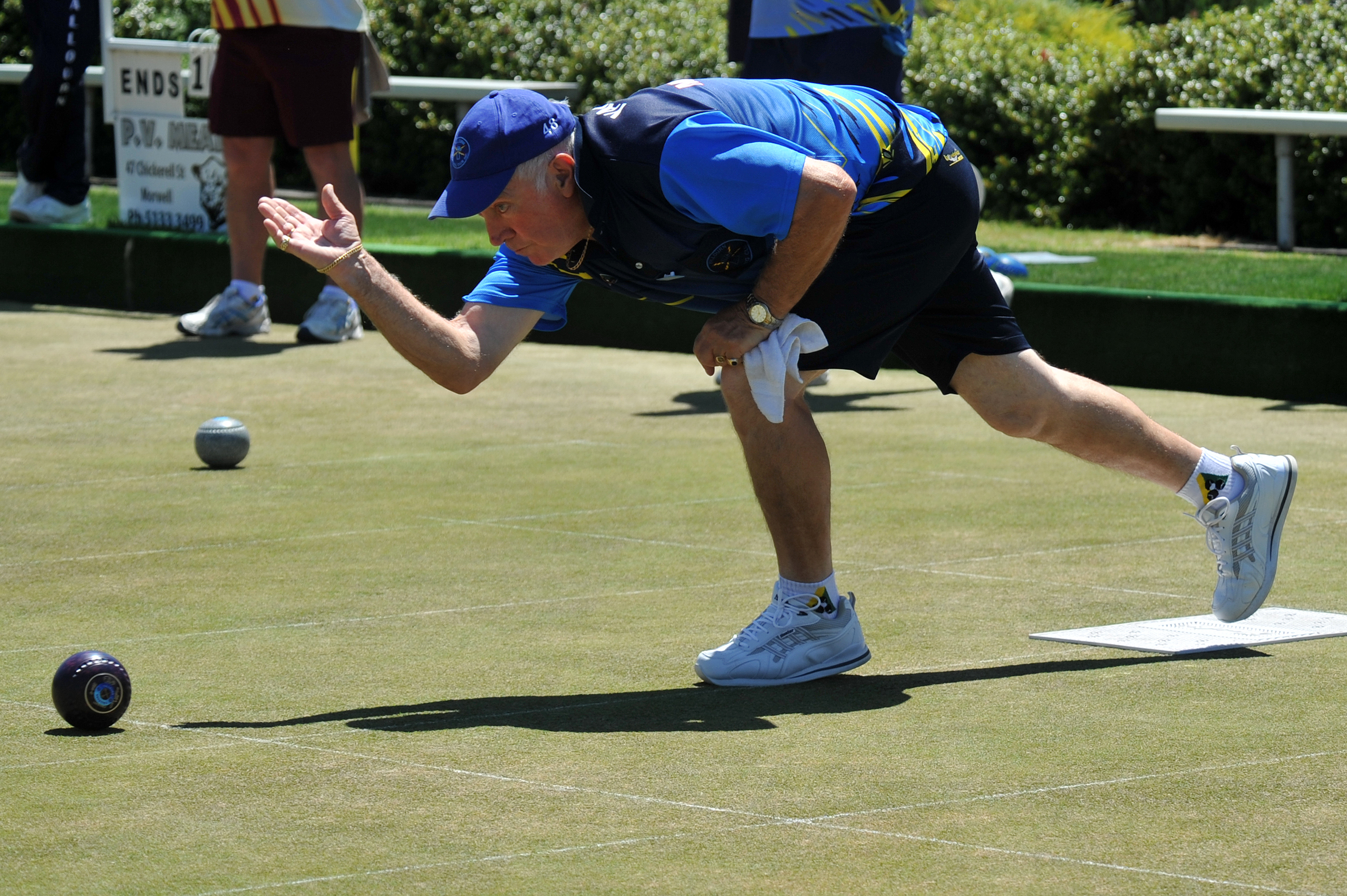 LAWN BOWLS
TRARALGON surged back to the top of the West Gippsland Bowls Division One Saturday pennant ladder after holding off Yallourn away from home on Saturday.
Yallourn rallied back from a 20-shot deficit at afternoon tea to fall just five short at the end of play with two rink wins.
Scott Cottrell's Traralgon quartet proved the difference with an 11-shot triumph over Alan Grubb, 27-16.
Playing alongside Vincent McIlwain, Phil Mustoe and Abe Roeder, Cottrell seized a commanding 15-1 lead early in the piece, before Greg Lewis, Barry Daley, Neale Houston and Grubb fired up late with two fours.
The final flurry was not enought as Cottrell continued his good run since joining Traralgon this year.
George Lambos, who was missing for Yallourn last time the teams met, also made a late charge to fall agonisingly short against Matt Ferrari.
Lambos' compatriots Jeff Wetzel, Charlie Ward and Alex Houston were unable to make up enough shots to eclipse Geoff Cole, Ian Hilsley, James Scullin and Ferrari in the closest tie of the day, with only one shot separating the sides 22-23.
Kevin Lovett put a rink win in Yallourn's column 25-21 over Chris Ward to give the home team a chance, which Ken Capper and company almost converted.
Capper, Nosha Michaels, John Backman and Peter Phillips scored a five on the 10th end to lead 10-7 before Ian Kirkup's quartet clicked into gear.
Kirkup, Shaun Chapman, Jim Northe and Michael Yacoub scorched the greens to build a 20-10 lead with 13 shots straight, before Capper made his comeback.
Yallourn won eight of the last 11 ends to win a thrilling rink 29-26 in a high scoring encounter.
The momentum was not enough to win the day, as Traralgon clung on 97-92 to leapfrog Yallourn back into top spot on the ladder.
In other division one matches Traralgon RSL scaped home against Warragul 104-100, Drouin bested Moe 97-89 and Trafalgar trumped Morwell Club 92-79.
STATE FOURS
TRARALGON Bowls Club quartet Vincent McIlwain, Will McIlwain, Chris Le Lievre and Scott Cottrell took out the West Gippsland Bowls Division men's state fours title 24-3 at Trafalgar in a convincing display against Yallourn Bowls Club skipped by Jim Lawrence.
Lawrence's foursome won the all Yallourn semi-final to reach the decider, while Traralgon was too good for Warragul in the other semi.
Traralgon now proceeds to the Strzelecki Championships in February where it will compete against the winner from South Gippsland for the right to represent the region in the State Championships.