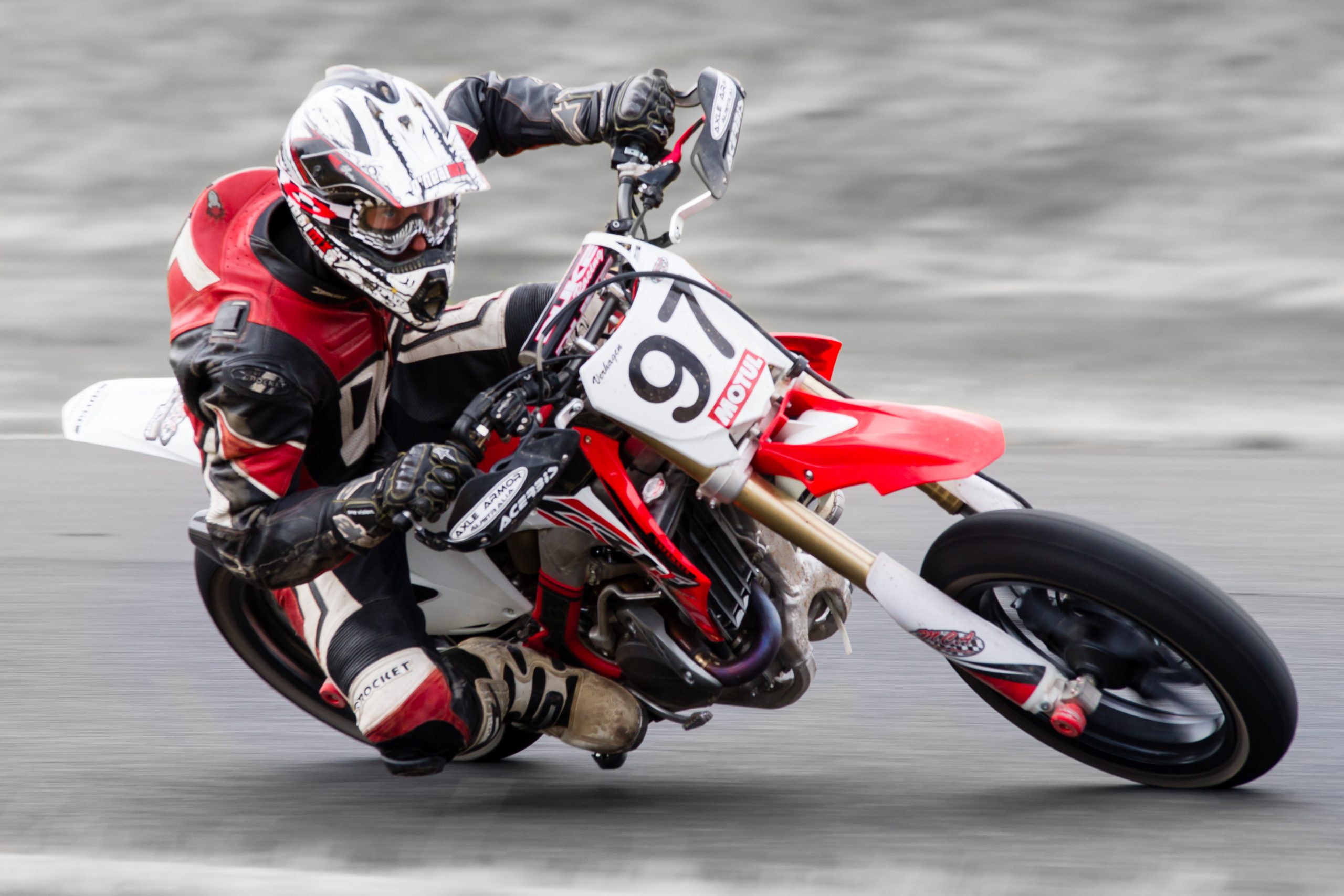 SUPERMOTO
By SAM DARROCH
A BUSTED ankle meant Ben Verhagen couldn't walk, but he could still ride for the final round of the Hartwell SuperMoto championship – just barely.
The Traralgon racer led the series but needed fifth round points to secure the title, which he duly gained, albeit with a custom riding style and without the ability to change gears properly.
The prestigious club championship capped off an outstanding year, which included state and national titles in the niche motorsport.
SuperMoto is a combination of on and off-road racing on motocross bikes equipped with 17 inch road racing wheels, a versatile combination which rewards a variety of riding styles.
A former motocross and road racer, it was a match made in heaven for Verhagen.
"The SuperMoto really suits me, just the mixture of the two," he said.
"Some guys are good at one and not good at the other, I raced pretty high level motocross and won state championships in the road racing as well back in the day so you mix the two up (and it's great)."
The 39 year-old was introduced to the discipline in 2007 and has not looked back, despite a lack of SuperMoto specific tracks – about 70 per cent roads, 30 per cent dirt – in Victoria.
Often forced to compete in road races on dirtbikes, the sport received a boost this year when the Broadford complex expanded its configuration to incorporate a dirt section, a blessing for the SuperMoto crowd and a catalyst for a huge year of racing.
Hoping for a top 10 finish at the national championships in Queensland, with the likes of motorsport legend Troy Bayliss in the field, but surprised even himself with a third place in the premier open S2 division, and first in the over 35s.
"I was blown away, I'd never been to the track before, the bike wasn't handling the best at the start of the weekend but we sorted some things out and it was riding within my capacity and not wanting to throw it away; came away with a fantastic result which exceeded my expectations," Verhagen said.
"It was mind-opening I guess, but it was awesome. It was awesome to meet and talk to a lot of these guys.
"It's a really good community, because it's not a massive sport people are really helpful, it doesn't matter what bike you are or whether you're a fully sponsored rider or world champion."
Last month Verhagen backed up his national success with the Victorian SuperMoto crown at Broadford, racing on the same day as Moe's Tyson Jones in the superbike class.
Verhagen took a clean sweep of the three race event over two days.
Traralgon Motorcycle Club rider Lahrra Cloak also enjoyed a successful season, placing well in the Hartwell series and fourth behind Verhagen at the state S2 championship.
Anyone interested in supermoto can try their hand at Bairnsdale Go Kart track, where introductory sessions are staged.
Visit the SuperMoto Magazine Australia website or Facebook page for information about meetings.