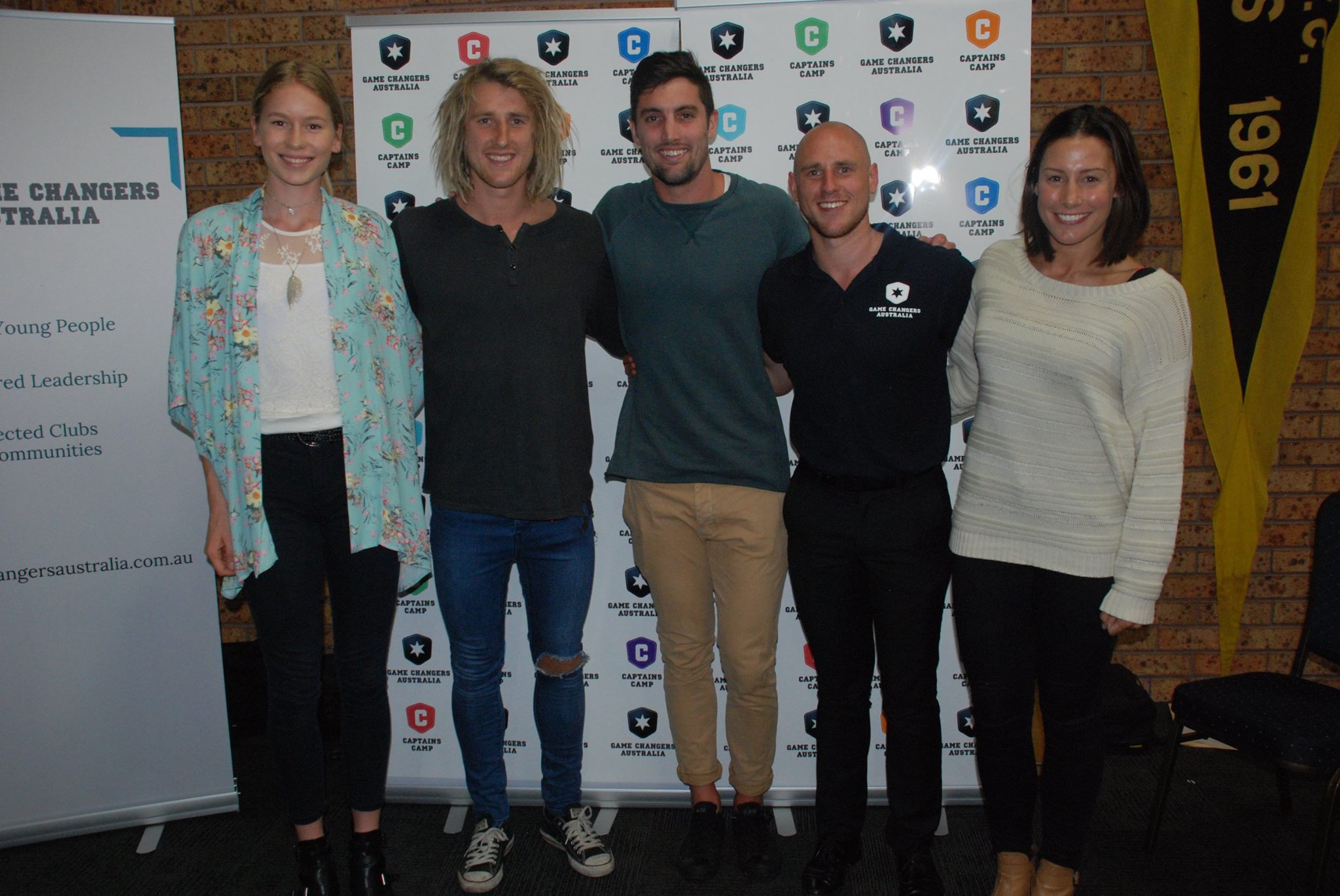 THE third edition of Captains Camp launched to about 140 members of the Gippsland sporting community this month in Morwell.
Led by Leongatha's Jamin Heppell, the six-month leadership program for 15 to 17 year-old sportspeople has been driving positive change in club culture and communities since 2012/13.
A cross-section of potential 'skippers', parents and club leaders attended the launch, which featured a panel consisting of Essendon guns Dyson Heppell and David Myers, Leongatha high jumper Eleanor Patterson and Australian Diamonds netballer Madi Robinson (nee Browne).
One of this year's participants, Sophie Thomas from Meeniyan Dumbalk United, spoke at the launch about her experiences and said the program had helped her "come out of her shell" in all facets of life.
"When I got home I was a little more positive, I was willing to help out here and there and all my friends noticed it as well, I kind of came out of my shell a bit; I was there when they needed me to be and you just grow as a person – your personal growth is astronomical," Sophie said.
The 16 year-old said the program staged three camps and a community action day which all offered perspective, as participants engaged in activities such as working with migrant youth at the North Melbourne Football Club 'Huddle'.
"Some things you didn't realise what was going on around you because you're in your own little bubble in your own little community; it opened up my eyes I got to see some things that really hit home and reinforced the messages Jamin was putting forward for us," Sophie said.
"(It showed us) ways of stepping up and becoming a leader even if you're not in a leadership role, just little things you can do around the club like getting on committees, voicing your opinion here and there where it's needed, picking up the slack of jobs that sometimes people need help with and just putting your club out there in the community as a welcome environment for those who have nowhere else to go."
A handful of prospective 'skippers' signed up on launch night, while 23 others expressed interest.
With 40 places on offer in 2015, there are still spots to fill with the cutoff for applicants in early March.
For more information about Game Changers Australia and its programs, visit www.gamechangersaustralia.com.au or search for Captains Camp on Facebook.