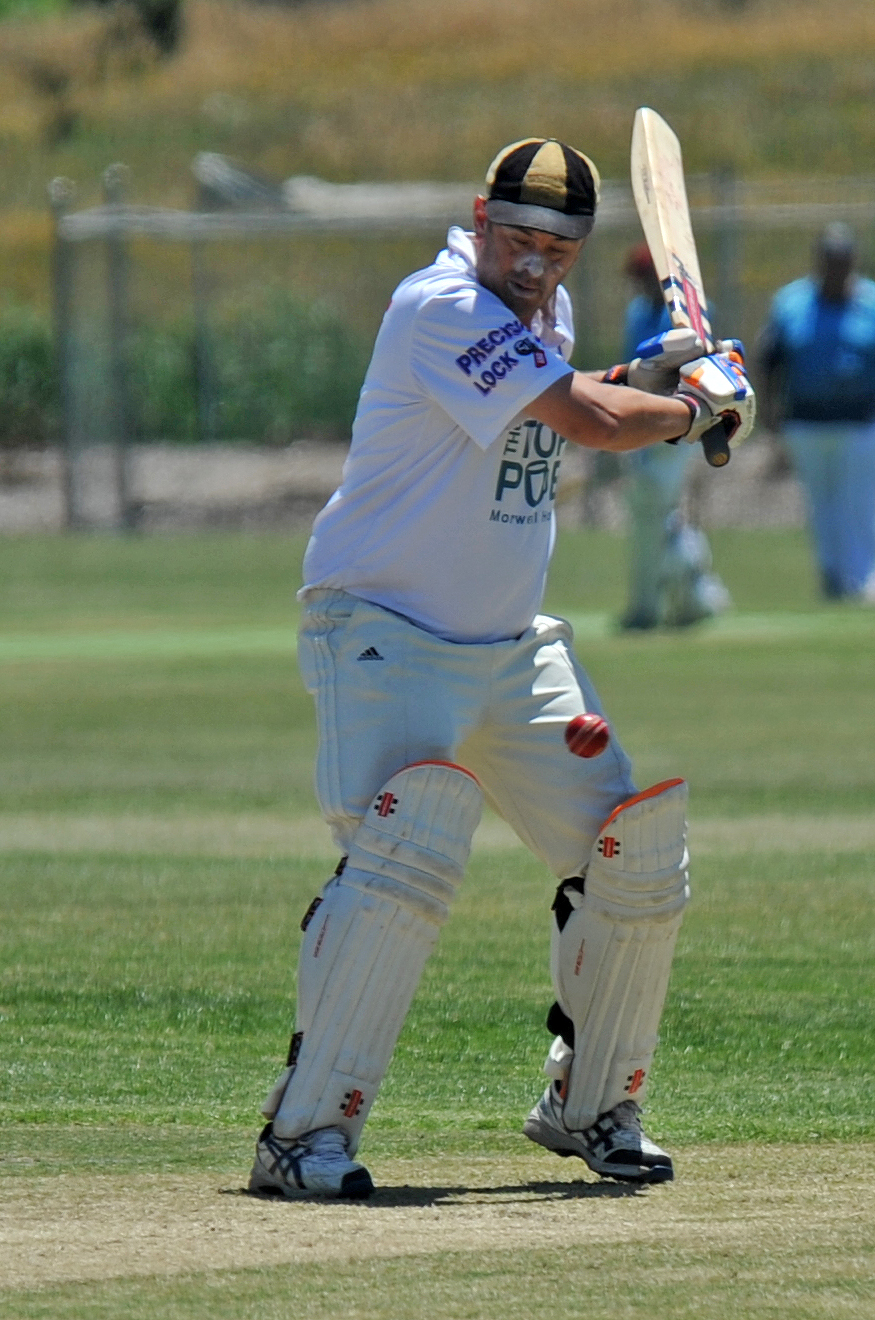 CRICKET
CGCA
Moe has 193 to defend on a ground that holds painful memories for Latrobe in the last Energy Australia Cup match before the holiday break.
At the Ted Summerton Reserve, where Latrobe's premiership dreams were crushed nine months ago, Moe will be hoping to claim a win to ensure its spot in the top four over the interval.
They will be missing opening bowler Jayden Mathison, and will need the likes of Nick Clarke, Jacob Mulqueen and Shane Zoch to step up to the plate.
The experienced duo of Aaron Walshe and captain Andrew Philip will also be key.
Moe needs to find a way to dismiss Latrobe's Kaushik Aphale, who could make short work of the chase if unchecked.
The Sharks chased a similar score in much tougher conditions last round against Morwell, but when these sides meet, nothing is a given.
Aphale has only been dismissed twice in four innings and is the danger man at first drop, while Anthony Bloomfield and Justin Vajler have been hitting the ball well.
The time has come for the Sharks' generation next to shoulder more responsibility, with Matt Brewer, Daniel Siddle and Jamie Brierley all set to fill spots in the side for many years to come.
Morwell v Yallourn North
THE Tigers require 188 for victory on their home turf, where there is traditionally plenty of help for the skilled bowler.
Craig Giddens has 278 runs at 39.71 so far this season and is the most consistent batsman in the league, and he will be motivated by his inability to convert starts into a big score.
Mark Cukier has also been hitting the ball well, but the two need more support from the likes of Gavin Bailey, Brendan Brincat, Glenn Bone and coach Davin Charleston.
The Bombers meanwhile have been one of the best bowling sides in the competition, with attacking options like Lucas Fry, Brandon Bailey, Rowan Kelly and Glenn Sheekey carving up opposition batting cards.
Add Jeremy Butler into the mix and Yallourn North is a strong chance to get a result.
Mirboo North v Thorpdale
THORPDALE is already three down will need a tough, backs-to-the-wall performance to stave off Mirboo North.
The target of 283 is a long way off and the first goal is to survive the morning session with wickets intact.
With Fraser Smith already dismissed and Harvey Poole missing from the team sheet, the young Blues will be given a baptism of fire from the Tigers attack.
Liam Smit, Peter Grima, Steve Rogers and Josh Taylor will all be given attacking field settings and a licence to go for the kill, as Mirboo North will plan on batting again before lunch.
Trafalgar v Newborough
JAMES Blaser's continued presence at the crease represents a significant danger to the Bulldogs.
At only one wicket down with a further 27 required for first innings points, Trafalgar would be hard pressed to lose this one.
Some of Trafalgar's batsmen are either very out of form, like Chris Robinson, or short on match time, like Nathan Simpson.
In both cases the home side will want to see their men get time in the middle.
Ships' captain Rhys Holdsworth will be instructing his batsmen to get past the target and start swinging, and will need plenty of overs left to win outright.