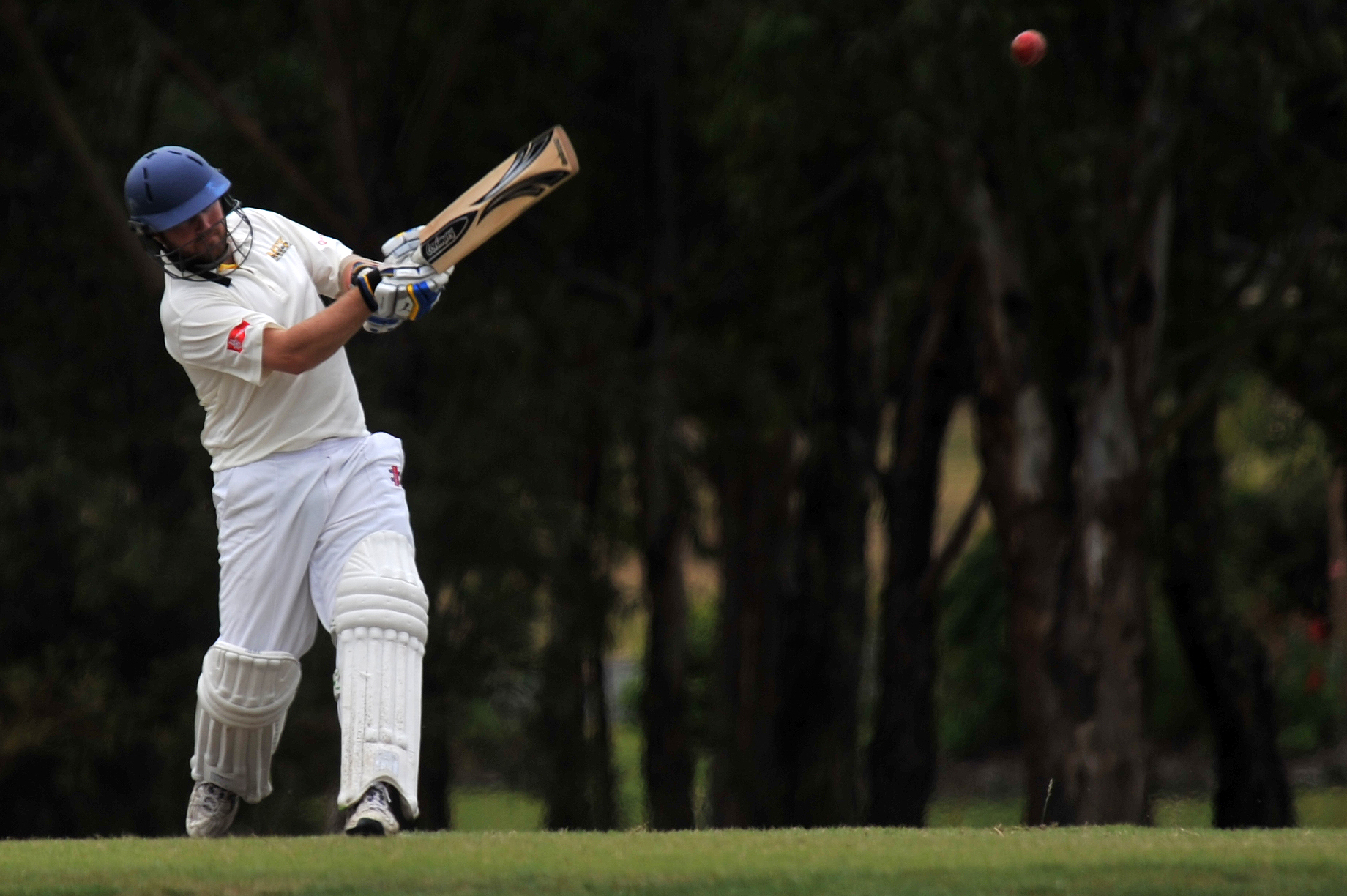 CRICKET

TDCA
The final day of cricket for 2014 did not produce any upsets as batting sides struggled in magnificent conditions.
CATS are the big movers on the ladder with an outright win, which saw it jump to fifth.
Churchill v Raiders
CHURCHILL had 389 on the board and began day two with a presentation to honour the late David "Crocka" Williams.
In a fitting tribute the scoreboard was named in his memory for the loyal and outstanding service he gave to the club.
Raiders started the big haul disastrously, losing 2/15 with Jason Macfarlane (7) and Matt Cowling (0) both back in the shed.
Mick Higgins contributed 51 before he was dismissed, Liam Maynard (64) and Brad Knowles then put together a partnership of 80.
Maynard departed first and when the key scalp of Knowles was taken for a well made 68 with the score at 5/210 it was game over.
Raiders continued to battle; Aiden Quigley made his highest A grade score with 21 at the age of 15, while Zack O'Connell made 26.
However the enormous target was out of reach at Raiders were dismissed for 270, still 119 runs adrift.
Tom Nudd and Nick Duncan both took three wickets.
Rovers v Centrals
CENTRALS resumed at 1/51 needing 98 to win with nine wickets in hand.
Steve Hazelman had to retire on 36* as an absentee while Dylan Freitag (15) did not add to his overnight score in a poor start for Centrals.
The nerves set in as Rovers gained momentum and Centrals slumped to 6/87.
With the in-form Jamie Hall still at the crease Centrals knuckled down and reeled in the target.
Hall scored a match winning 64 and Corey Pollard did enough with a crucial 26.
Best for Rovers was Todd Mann with 4/30 and Dougal Williams made inroads with 3/12.
Glengarry v Toongabbie
TOONGABBIE started day two in huge strife at 4/18 needing 240 to win.
The day never improved for the Rams who were dismissed for 110 off 46 overs.
Tom Shippen top scored with 57 playing his first game at the club for over a season.
Ryan Delaney was in great touch and snagged a bag of 5/46.
Batting a second time Toongabbie fared much better to deny a Glengarry outright, finishing the day at 7/173.
Rob Wheildon (58) made a battling half century and Matt Golding's 77 held Toongabbie's innings together.
The win kept Glengarry on top of the ladder and firm favourite to finish the season there.
Ex Students v Imperials
EX STUDENTS' score of 9/258 was way too many for Imperials, which was bundled out for a paltry 98.
Unusually, five of the wickets to fall were LBW.
Rob Voss, Michael Warne and Jackson Beani all bowled well to take three wickets each.
To keep the big crowd happy Ex Students kept the game going, sending Imperials in for the final 22 overs of the day which they ended at 4/52.
Cats v Traralgon West
WITH first innings points already in the bank CATS declared in search of an outright win.
Traralgon West fared better in the second innings but still did not do enough, bowled out for 160.
Go-to men Tim Fitch (38) and Jon Bell (45) were top scorers, while Ryan Foulkes ran amok for CATS with a five-for.
Needing 106 off 23 overs CATS hauled the runs in six wickets down with an over to spare.
The TDCA resumes on 10 January.
TDCA Ladder
1 Glengarry 34
2 Ex Students 31
3 Centrals 30
4 Rovers 25
5 CATS 22
6 Toongabbie 19
7 Imperials 16
8 Gormandale 12
9 MTY Raiders 10
10 Churchill 9
11 Traralgon West 0
TDCA B Grade
MTY Raiders 7/166(dec) (MR Waller 69*) def Churchill 8/162(cc) (JL Findlay 4/23, J Winters 2/18); Toongabbie 9/167 (M Stoddart 43, D McGregor 4/36) def by Ex Students 8/184(cc) (D McGregor 52, N O'Brien 42, J Taylor 2/14); Centrals 5/219(cc) (RL Wilkie 83, S Brooks 73*) def CATS 93 (D Doble 5/23, J Cooke 2/24); Traralgon West 9/227(cc) (CS Dekaste 107, C Mustoe 32, A Wilkes 3/23) def Rovers 103 (M Manthilake 42, D Smith 4/25); Imperials 171 (J Porter 5/39, D Little 3/11) def Glengarry 121 (R Marks 46)