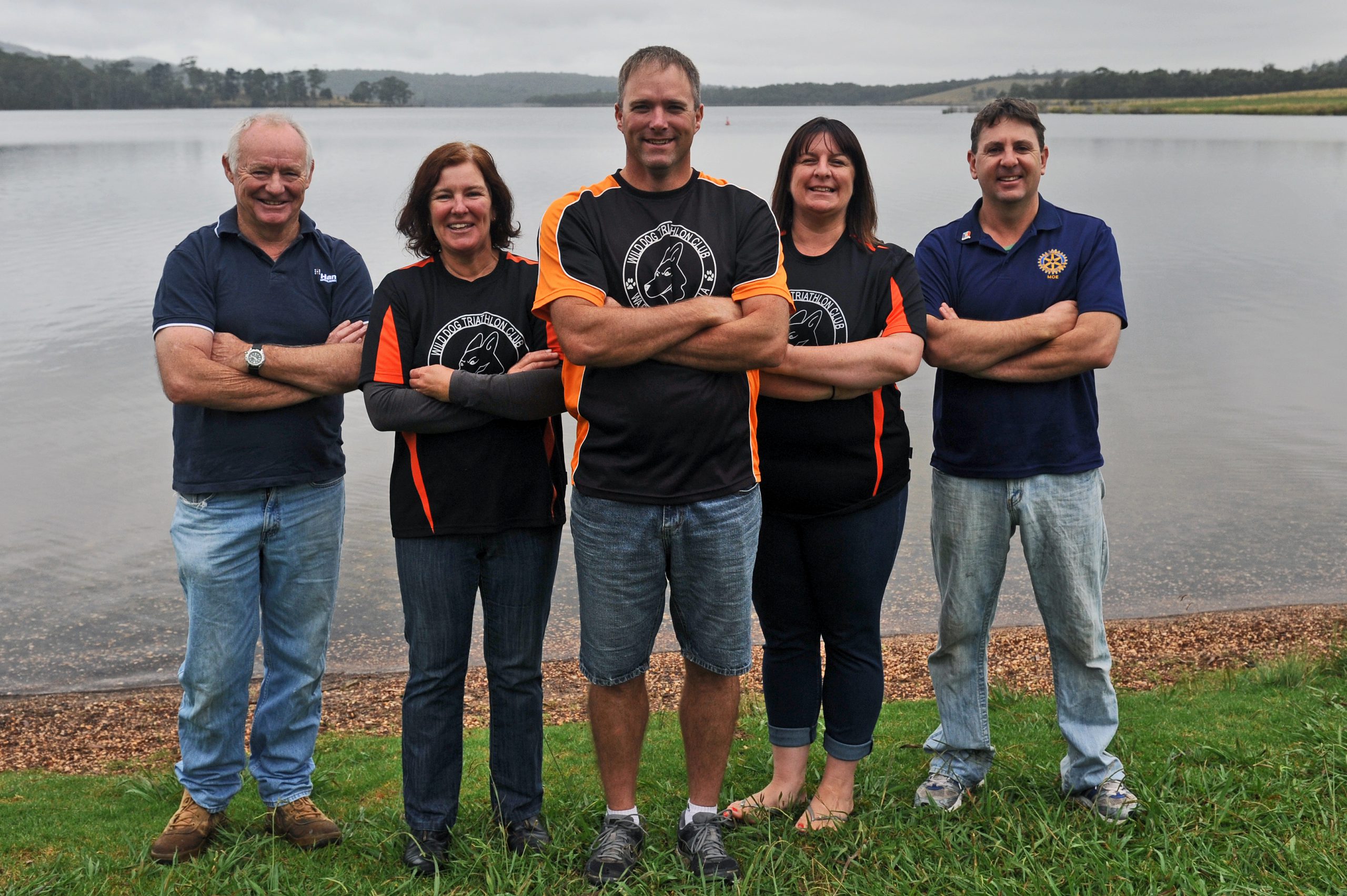 TRIATHLON
By samuel darroch
THE resurrected Blue Rock Classic will be a horse of a different colour to the one that last ran almost a decade ago, but organisers are hopeful it will return at a canter.
A popular multisport endurance event held at the Blue Rock Lake Reserve, which previously featured horse and canoe legs, the classic will return as a pure triathlon on 8 March.
Revived by Moe Rotary Club and Wild Dog Tri Club, the event will feature four distances from a breezy fun length for younger athletes to a full scale Olympic triathlon.
Moe Rotary Club spokesman Daniel Barry said insurance issues prevented the return of the hallmark horse riding portion, though with a groundswell of community interest he was hopeful it could reach the same lofty place it once occupied on the Gippsland sporting calendar.
"We've had a lot of enquiries over the past couple of years so it's still in the community's mind, so we thought we'd bring it back as a triathlon," Barry said.
"It's such a popular event and it's still fresh in a lot of competitors' minds. It (the horse riding) has been mentioned and we did look at bringing back the original concept but logistically and financially it's just too much.
"Most people in the community remember the Blue Rock Classic as a huge event, I think they had about 2000 people down there in its heyday, (including) about 500 competitors."
To ease the burden on volunteer numbers, which were previously between 200 and 300, this year's classic will have a cap of 300 competitors.
Pending its success, organisers will look to reinstate it as an annual feature and have already registered it as a Victorian Triathlon event.
Barry said the plan was to host a community day in conjunction with the triathlon to reinvigorate activity at the reserve.
"A lot of people don't realise it's probably the most underutilised public area in Gippsland," he said.
"We've had a lot of people come down just to have a look at the area already and they're surprised what's there, they don't realise there's a huge public facility there and it's underutilised.
"It's pristine waters, location, there's low traffic and it's a challenging course as well – it's got a few hills in it. Because it's an Olympic size event people will be utilising it for qualification for other triathlons (as well)."
In order to encourage youth participation, Barry said up to 30 free entries would be offered to the under 18 crowd.
All proceeds from the event will go toward local charities and organisations.
Registration is now open for individual and group competitors, including corporates, at www.bluerockclassic.org.au
For more information or to offer sponsorship, phone Daniel Barry on 0417 414 124 or visit the facebook page – bluerockclassictriathlon