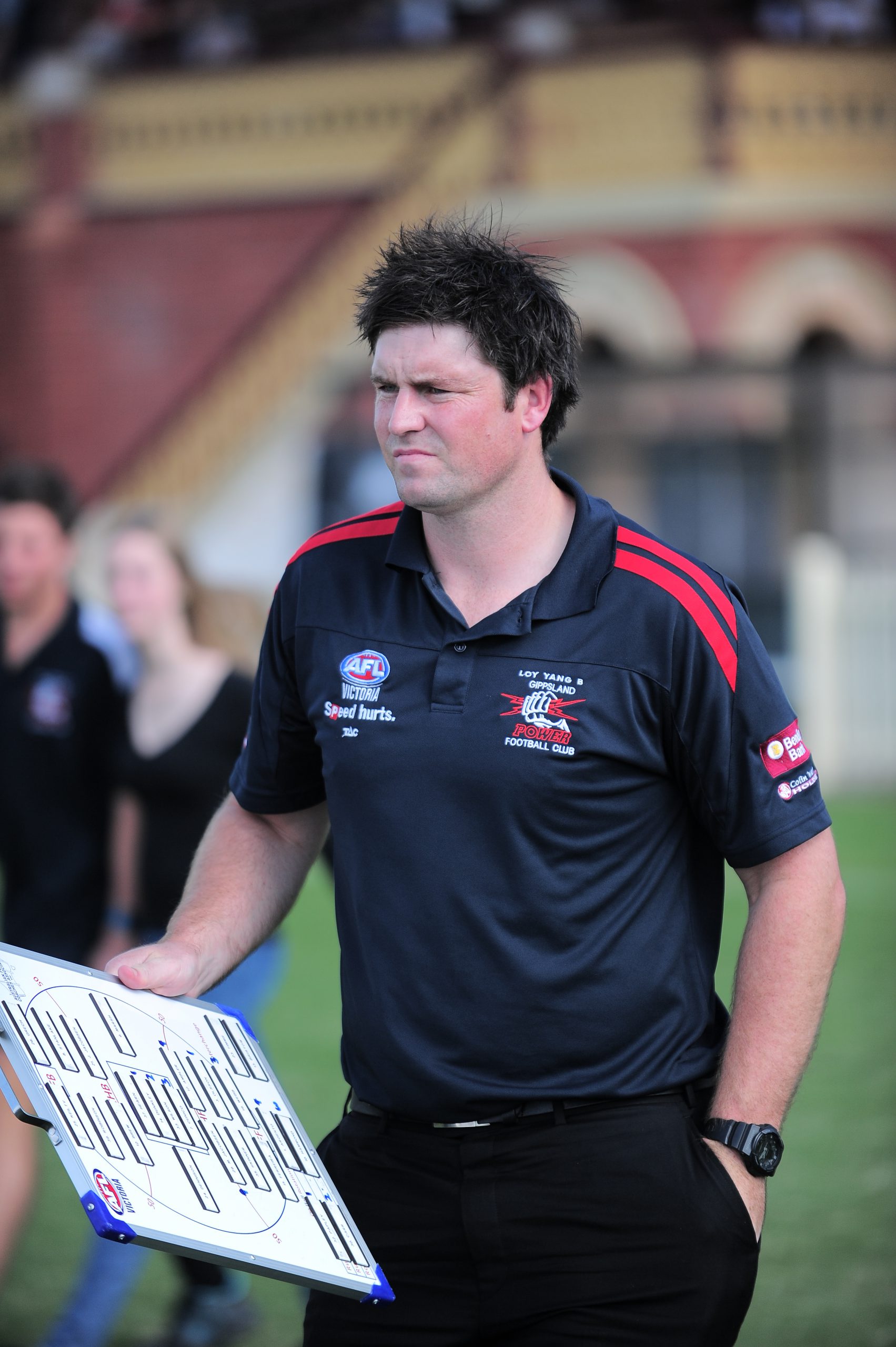 FOOTBALL
TAC CUP
GIPPSLAND Power will have every chance to make a strong start and finish to the 2015 TAC Cup season with four of its five opening games, and two of its last three, at home in Morwell.
The Power managed just one win from the first five rounds last season, only two of which were at home, but a favourable draw and a fit list has second year coach Leigh Brown optimistic of an improved showing early in the fixture.
"If we can maintain our squad to be pretty healthy and set ourselves up in those first four or five games, particularly a fair few of them being at home, (that) will hold us in really good stead," Brown said.
"Last year we had a few injuries to our more experienced players and top age guys and 19 year-olds, which made it maybe a little bit tougher."
The Power will feature in one of three TAC Cup Good Friday matches – a competition first – on 3 April against Murray Bushrangers, and an Anzac Day clash against Northern Knights.
Another highlight of the draw is a trip to the sunshine state to tackle Queensland in Southport on 9 May.
Brown said away fixtures were just as important, particularly early in the year.
"That's another opportunity to get away and experience what elite teams do when they travel and be in that type of environment," he said.
"It's also a great bonding experience for our team as we don't spend a lot of time together."
A squad of 75 remains in contention for the 2015 TAC Cup side, which will this year be allowed to field up to five over age players at a time. The relaxation to the 19 year-old rule has seen the door opened for Christian Buykx-Smith, Tom Papley, Brad Olsson, Aloysio Ferreiro and Matt Debruin, who returns to football after pursuing athletics in recent years, to have one last crack in Power colours.
Brown anticipated an increased number of Power stars being selected for Victoria Country duty this year, but believes there is enough depth to cover the losses and, with no private schoolboys, most will be available year round.
After missing the finals last year, Brown said the bottom age players stepping up were more driven and focused than ever.
"They're hungry, they're always pushing each other," he said.
"They've obviously kept themselves in good knick, we didn't make finals last year so they've gone away and worked hard and they've come back fitter and stronger and they want to improve."
Two of last year's underage players near certain to feature heavily in the senior team this year are Josh Dunkley and Sam Skinner.
The AFL Academy Level Two Squad members have recently embarked on week-long camps at two AFL clubs each, and are currently training in the United States at the IMG Academy in Bradenton, Florida.
"The experience they're gaining from going into those environments and now going overseas looking at elite sporting teams over there and being part of that squad and academy is exciting for them… it's a balancing act for us to make sure we don't burn them out," Brown said of the key duo.
A majority of the remaining squad will resume fitness testing at the end of January, while 25 top age players will tackle a week-long Mount Hotham altitude camp starting Monday.
The club is hopeful fire will not disrupt pre-season for a change – in 2013 the team was airlifted from its Mt Hotham altitude camp as fires approached while last year the Hazelwood mine fire forced relocations to training venues.
The final squad will be announced about a week before the Power's season opener on 28 March against Dandenong.