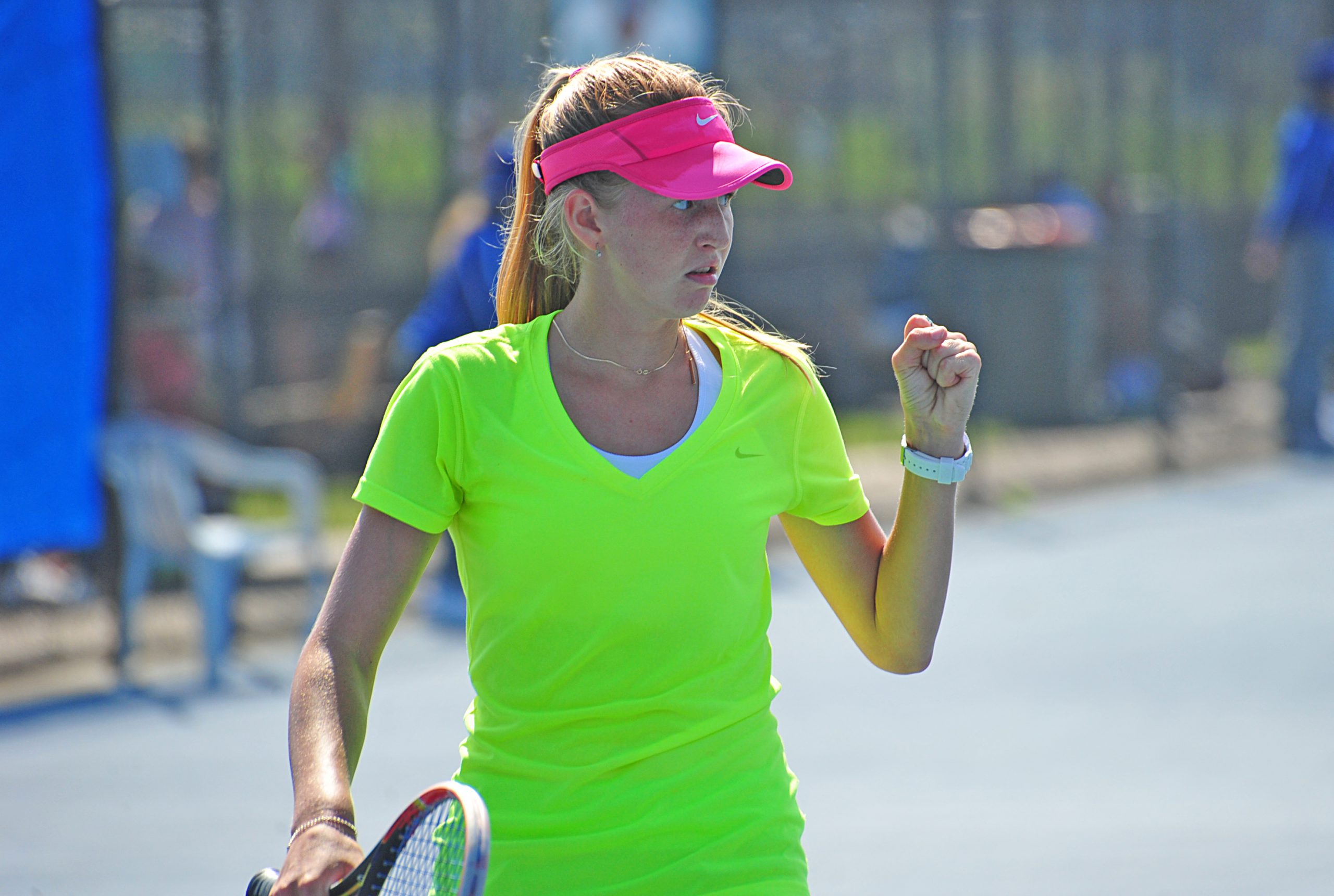 TENNIS
By samuel darroch
AN Aussie salute was not to be at the ITF Junior International tennis tournament in Traralgon last week, as Canadian Katherine Sebov upset Queenslander Kimberly Birrell in the girls' final.
The 16 year-old Toronto native's first grade one tournament victory came in straight sets, 7-5, 6-2 on the back of a stoic save in the opener.
Birrell was serving for the set at 5-4 before Sebov broke on a run of three straight games to steal the first, and dominated the second to win the title.
While the traditional Acubra hat awarded to the victor was met with some scepticism, there was no confusing Sebov's emotions following the breakthrough title.
"It feels very good. I haven't won a tournament in a long time… I feel really happy, that's all I can say I'm a little bit speechless," Sebov said.
"I just needed to stay tough in the tough moments so the match is not long, just keep it short and play great on the important points."
Birrell's third visit to Traralgon yielded her best result to date, and the perfect lead-in to this week's Australian Open junior championship.
The 16 year-old reached the semi-final of the grand slam in 2014, and said back-to-back three setters in the quarter and semi at Traralgon were an ideal hit-out.
"I think it's really good preparation and gives me some confidence going into next week. I'm really excited," she said.
"People (here) are super nice. I've always loved Traralgon and each time I've done a little better in this tournament, so I'm really happy."
There was no rest for Birrell following the final, with an Australian Open doubles match later in the day at Melbourne Park.
The boys' final was taken out by Korean Seong Chan Hong in three sets 6-1, 3-6, 6-7 over Dutchman Tim Van Rijthoven.
Chan Hong showed great composure throughout the contest, a hallmark of many Korean and Japanese players.
"I think the quicker the kids realise it is certainly a lot of mental game as well as physical and tactical… they start getting results," tournament director Francis Soyer said.
"Certainly the Asian kids seem to grasp that, maybe it's the culture or the upbringing, they grasp that a lot quicker in my experience."
There was some joy for the Australians as Akira Santillan formed half of the winning boys' doubles team with singles runner-up Van Rijthoven.
The girls' doubles was won by Vera Lapko and Tereza Mihalikova.
Soyer said this year's tournament was another rousing success as an Australian Open precursor, with many new faces enjoying their first trip to Traralgon.
"It's been fantastic, great conditions, great volunteers as always at Traralgon Tennis Association and great support from (sponsors) and Latrobe City Council for allowing us to come back here again and put on a great event in the lead up to the Australian Open," he said.
"They (the players) loved the home style cooking they get from the ladies in the kitchen (here) and we try to make it the old Aussie way, just very friendly and try and treat them with respect and as professionals."