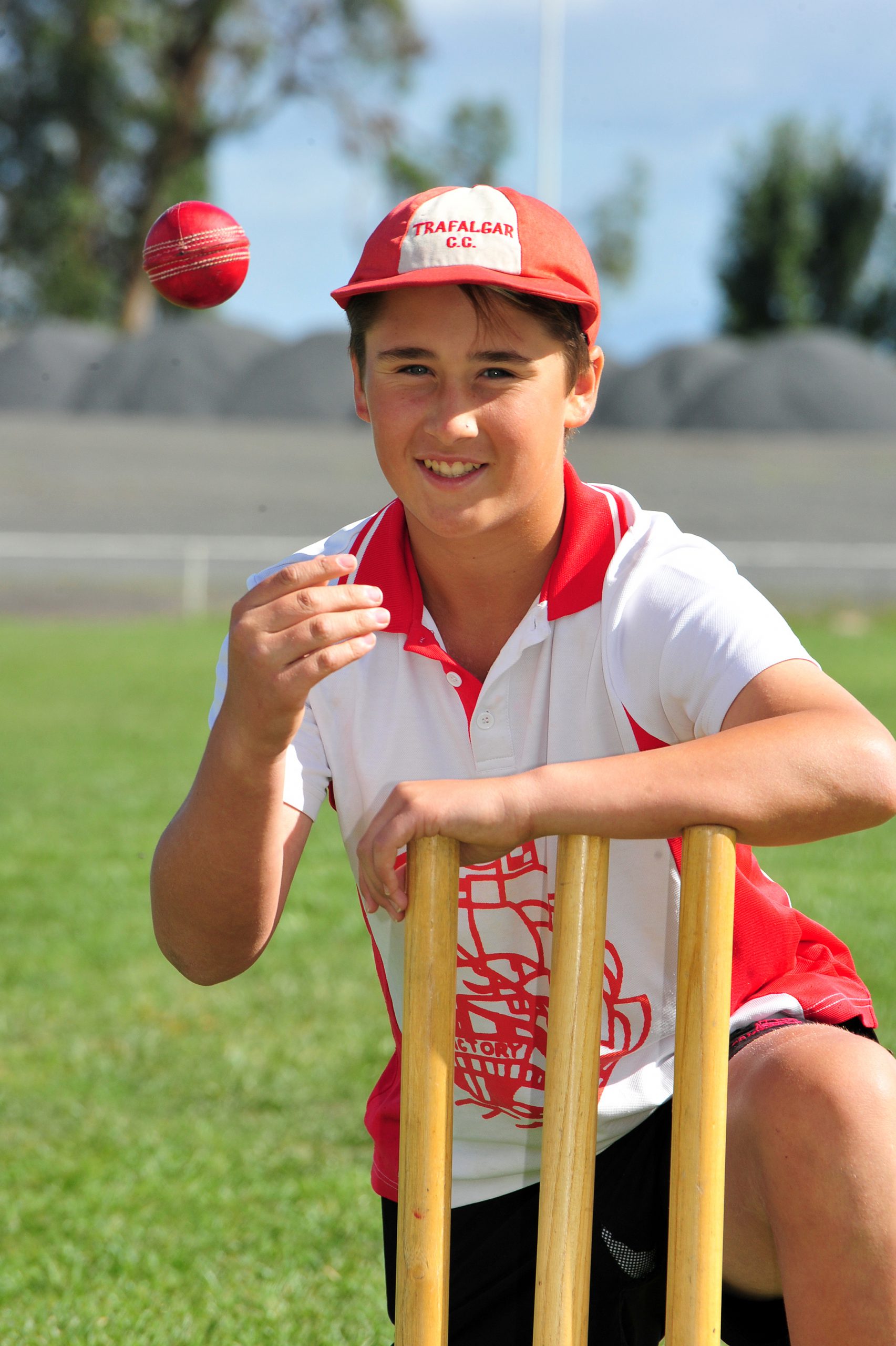 CRICKET
LEG spin is an unforgiving art for any bowler, but a 13 year-old Trafalgar tweaker is making it look easy.

Blair Clymo claimed his first senior A grade five-for against Thorpdale at the weekend, running through the Blues to snare 5/14.
Somehow extracting life from the Ships' synthetic pitch, Blair managed to fizz a few off the wicket in his second spell and the batsmen kept popping them up.
All five scalps were caught, including one which his father and teammate Mark Wynne latched on to.
"I really don't know (how it happened), pretty shocked," Blair said.
"The first spell wasn't that great, the second spell I just made sure I got another bowl.
"They were just coming out alright I guess, bit lucky some of them as well, a couple of crappy shots (helped)."
Cricket has always been a family affair for the Clymo clan.
Blair began playing aged six, and regularly takes the field alongside his mum Simone Clymo and dad Wynne for Traf's grade sides.
His little sister Bridee is also showing early promise with her left arm chinaman.
"Just the family around you involved with cricket, may as well go along with them," Blair said.
"Getting dad by your side really, helps a lot."
The Trafalgar junior was given his first taste of grade cricket aged 10, and with his dad as skipper was encouraged to unleash his budding wrist spin.
"I've always practiced it in the nets and one day dad told me, because he was captain, to try a bit of leg spin in a B grade game," Blair said.
"Ever since then I've just kept on bowling it and trying to get better."
That he has done, going on to claim 18 B grade wickets at 29.2 in 2012/13, and was named equal runner-up club best and fairest with Wynne.
This year he has seven second grade wickets at 12.6, five in A grade at 7.6, in addition to a combined 10 wickets in under 14s and 16s.
Practicing almost every day in the nets to hone his craft, Blair has developed his leg break, top spinner, quicker one and a googlie – his current focus.
"Just trying to learn the wrong-un, keep landing it, otherwise if I drop it short I'm getting hit for six in A grade," he said.
Blair has earned two starts in A grade this season and a host of junior representative honours.
He spent last week playing for Gippsland Pride at the state championships, and turned in an impressive all-round performance at junior country week for Central Gippsland with five wickets and 89 runs.
"Once you go down to Gippsland Pride where all the best juniors are it's a big step up, they don't give you many bad balls to put away," Blair said.
His immediate goals are to play more A grade cricket and make next year's Victorian team.
Further down the track the Latrobe Valley may be boasting yet another test bowler.