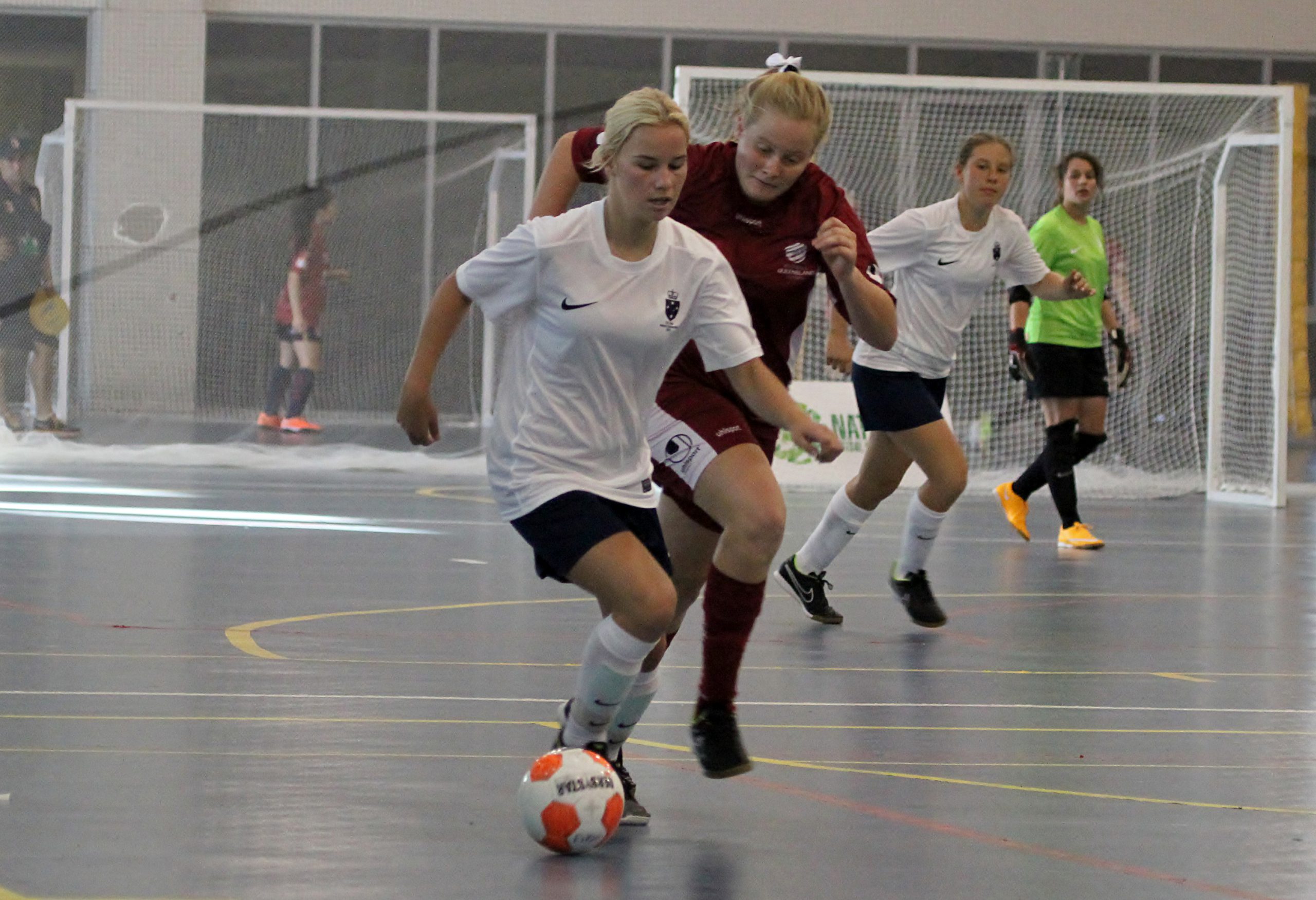 FUTSAL
TWO Gippslanders put their fancy footwork to the test last month while representing Victoria at the Australian Futsal Championships in Sydney.
Jaimee Williams, 16, from Morwell and 18 year-old Jake Richardson of Sale attended trials in Melbourne and weekly training to achieve selection.
In the outdoor specialist's first futsal season, Williams was the only country regional player in the Victorian under 16 girls team, which finished in fifth place overall after a 2-2 draw with Adelaide Force.
Williams' coach, Mark Torcaso, was pleased with her improvement throughout the tournament, as she adapted to the nuances of the modified sport.
"Her tough tackling and her passionate drive always kept us in the games," Torcaso said.
"As the tournament went on, she grew with confidence and developed a crucial attacking game.
"Her qualities shone all week and she played an amazing part in the group that worked so well together."
The strong defender is set for another big season after being selected for the senior National Training Centre side for the second consecutive year, and will again compete in the Women's Premier League.
There she will play against a host of former Gippslander players such as Maddi Richardson, Laura Croft, Jacqui Vogt, Alex Gummer and Steph Tanti.
At the end of last season Williams was selected as a train on player with W-League team Melbourne Victory, where she was able to mix it with some of Australia's best – namely Steph Catley, Brianna Davey, Lisa DeVanna and Emma Checker – all of who are currently trialling for the Matilda's World Cup squad.
Richardson was selected as the number one goalkeeper for the Victorian under 19s and was also the only country player in the team.
This was his fifth state futsal cap.
With a national silver medal already to his name, he was hoping to go one better but it was not to be.
Victoria made the semi-finals but lost 4-0 to eventual champions, ACT Boomerangs.
Due to injuries Richardson was called upon to play on the court at times and surprised coach Sam Mlynarz by scoring a "cracker of a goal" against NSW Lightning.
"If Jake continues to work hard he could excel even more as a futsal goalkeeper and go on to succeed at a higher level," Mlynarz said.
Richardson continues to play outdoor soccer for Warragul United in State League South East Division 1, after he kept a clean sheet in the final match last season to help earn promotion.
U16 girls results
0-3 v ACT Boomerangs
0-1 v QLD Metro
2-3 v NSW Thunder
2-2 v SA Adelaide Force
0-3 v NSW Lightning
U19 youth men results
3-2 v Victorian U23 Men
0-4 v ACT Boomerangs Blue
4-4 v NSW Lightning
1-4 v ACT Boomerangs White
0-7 v NSW U23 Men
0-6 v NSW Thunder
Semi-final 0-4 v ACT Boomerangs Blue