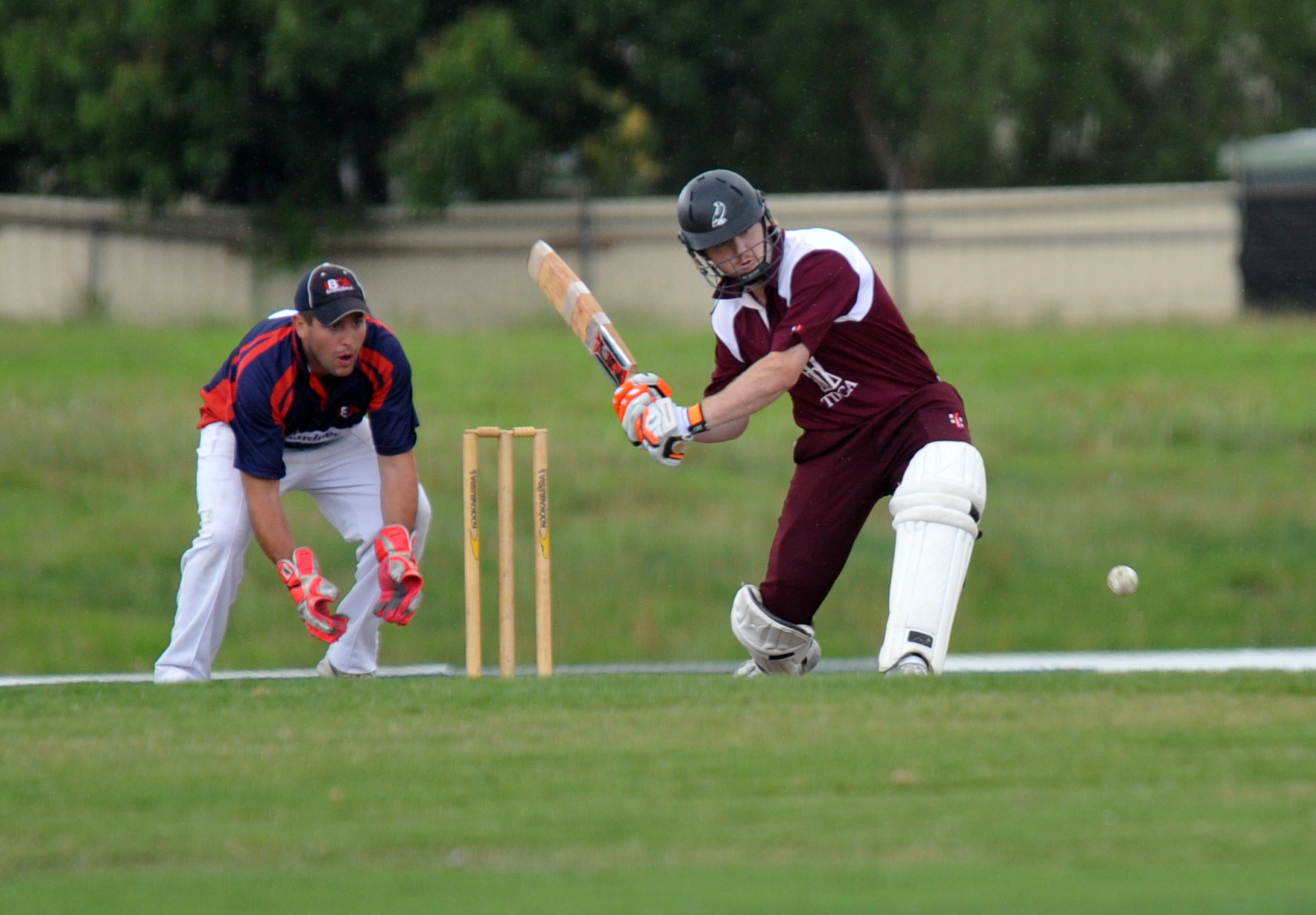 COUNTRY WEEK
TRARALGON'S Melbourne Country Week provincial division campaign kicks off today against Geelong, featuring a vastly different team to the one that earned promotion last year.
Gone are the likes of match winners Lee Stockdale, Matt Golding and Robert Voss, who helped carry Traralgon to victory in division two, with the young squad which reached this year's GCL final to take up the mantle.
The team that went down to Bairnsdale last weekend has been bolstered by the inclusion of Brad Knowles, Sam Marks and Joel Randall, who will join survivors from last season's team Ben Julin, Greg Munro, Brett Chapman and skipper Michael Warne.
Young guns Al Jenkin, Jordan Gilmore and Liam Maynard received call ups this year and Warne is confident all are capable of doing a job.
"It's a good bunch of blokes, a really good mixture of good players, I still think we'll have a good week down there but being in the top league it's going to be a challenge no matter how we look at it," Warne said.
"Compared to last year we lost a few key players out of the league, which is going to make it a bit tougher, but we can't ask more from the blokes that have been putting their hands up; (for Traralgon)… to bowl the top GCL side out for under 150, if we can do that up there I think we'll be alright."
Traralgon last played in the premier provincial division in 2011/12 when it lost all four matches to Leongatha, Bendigo, Ballarat and Sale-Maffra.
Of those opponents only Bendigo remains in the top flight, with Geelong, South West and a GCL grand final rematch against Bairnsdale, the other hurdles facing the association.
After a horrendous collapse of 9/29 cost Traralgon the GCL senior title, Warne said the batting would be key.
"Going on past history we haven't tended to do real well up there (in provincial) for whatever reason," he said.
"If we can keep putting in team performances and not let collapses take over our batting I think that's where we'll pick up."
Warne highlighted Ex Students team mates Munro and Gilmore as key batsmen.
"Greg Munro is one who has played a lot down there on those wickets so he'll be very experienced, Jordan Gilmore has played down there as well. We've got a few top order bats who should know what it's all about so we want them to fire," he said.
Traralgon defeated Warrnambool in last year's division two final to earn promotion.
The side will play Geelong today, Bendigo tomorrow, South West on Wednesday and Bairnsdale on Thursday, with the final scheduled for Friday.