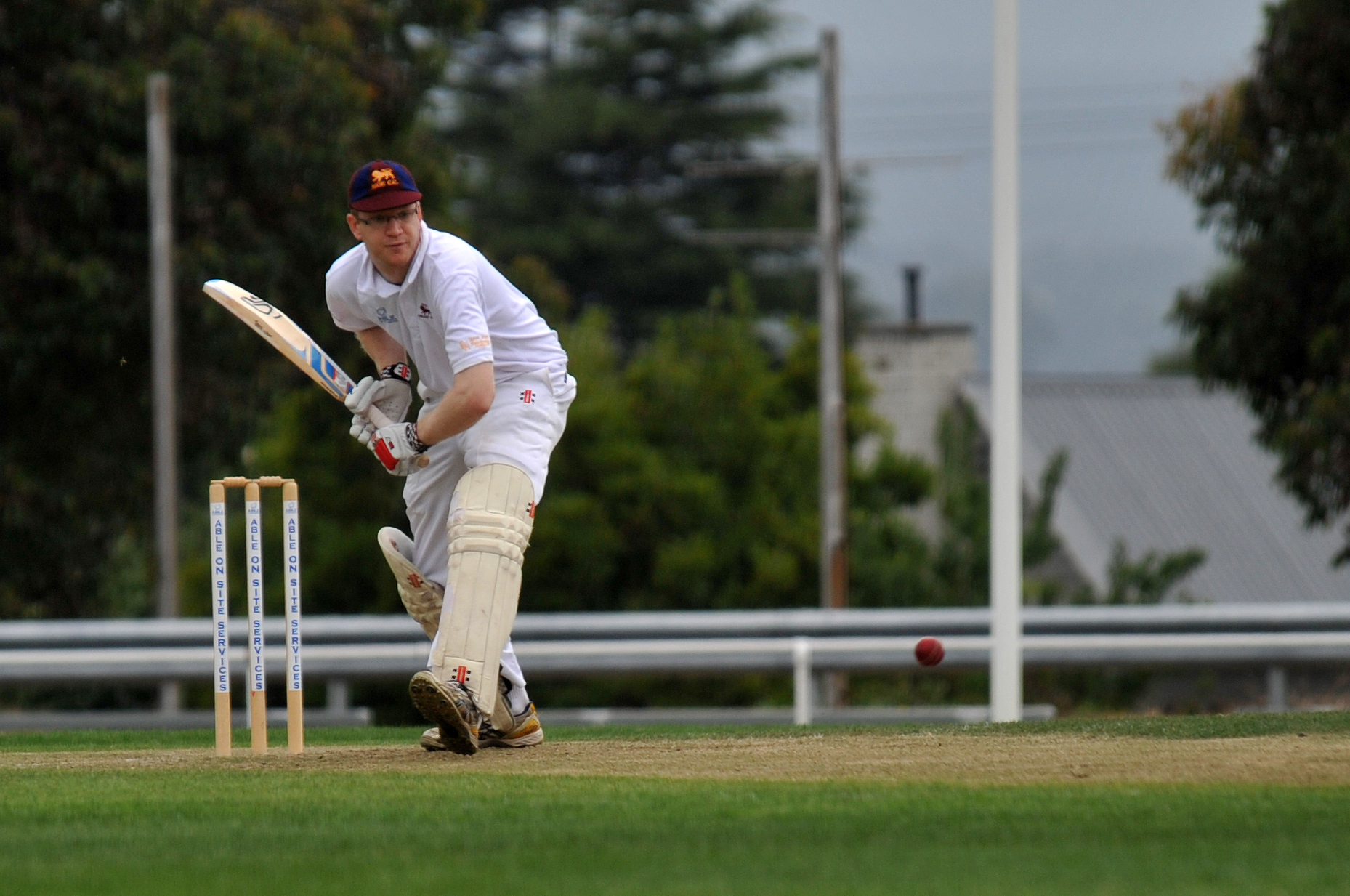 CRICKET
CGCA
THE grand final rematch between Mirboo North and Latrobe hangs in the balance in the final round of the Energy Australia Cup.
The visiting Sharks need a further 117 to win with key bats Anthony Bloomfield and Kaushik Aphale at the crease.
Mirboo North requires early wickets and if it can dislodge both not out batsmen in the first hour will be in the box seat.
Liam Smit, Josh Taylor and Steve Rogers are all capable of producing the breakthroughs, while Pete Grima and Robert Phoenix are proven performers in tough situations.
The Sharks need a big partnership from the two set batsmen, with their middle order short of runs in recent times.
Steven Freshwater, Daniel Siddle and Tim Cranwell have been in patchy form and the pressure will be on them if Latrobe loses early wickets.
Morwell v Trafalgar
TRAFALGAR is in command against Morwell, with the Ships requiring just 116 runs for first innings points.
Rhys Holdsworth and Aiden George are the key men for the visitors.
Both have the requisite amount of experience and skill needed to mastermind a small chase but skipper Holdsworth will have reminded his side how they crumbled against Moe last round in an even stronger position.
Early wickets will be the key for Morwell, with Davin Charleston and Brendan Brincat needing to remove the current batsmen before digging into the soft lower order of Chris Robinson, Jackson Noonan and Daniel Heathcote.
Will Cheatley and Nathan Simpson know the pressure is on them to get the runs if wickets fall in the first hour.
Moe v Yallourn North
MOE will be chasing outright points against Yallourn North that remarkably, depending on Mirboo North succumbing to Latrobe, could see the youthful Lions finish on top of the ladder.
At the start of the season it seemed Moe would struggle to make the four but Andrew Philip and his team of young stars have defied the critics time and again.
Joel Mitchell, Nick Clarke and Luke Mulqueen have all taken to top-level cricket with gusto, while Sean Spiteri and Jayden Mathison are young but already boast plenty of experience.
Things have gone from bad to worse for Yallourn North; the Bombers led the ladder before Christmas but a series of spineless capitulations cost them a place in the finals.
The bowling has been on point with Lucas Fry, Brandon Bailey, Rowan Kelly and Jeremy Butler all getting the job done, however the batting collapses of the last couple of weeks have been a concern.
Josh Keyhoe and Aidan Vesty are important players for the Bombers, as is captain Patrick Spiteri, and strong contributions from them should rally the rest of the order around them.
Thorpdale v Newborough Bulldogs
NEWBOROUGH is in a spot of bother against Thorpdale, and will need to summon all its determination and grit to face out the remaining 85 overs against a sprightly Blues bowling attack. Jason Richardson has already struck thrice, while Kayne O'Connell, as well as Shannon and Travis Pickering are also ready to get stuck in.
The Bulldogs have already lost the experienced trio of Leigh Colgrave, John Murray and Troy Oakley, with the latter in particular needing to deliver a bigger contribution.
Mark Whitney can play long innings, after demonstrating his powers of concentration by carrying his bat for four not out from 26 overs against Latrobe and such an obstinate performance might be just what Newborough needs right now.