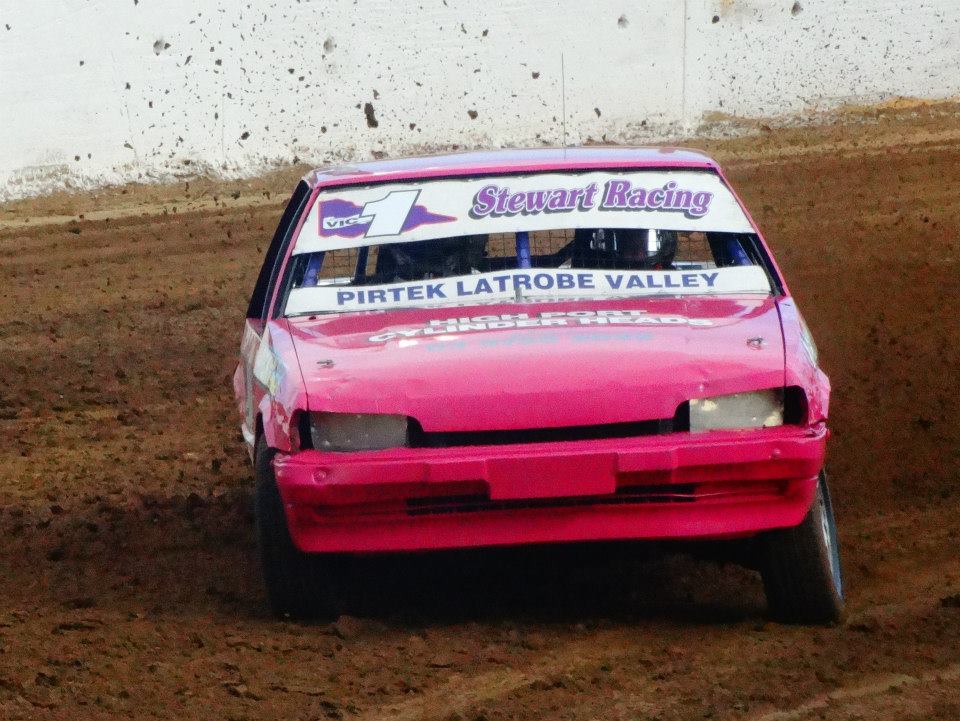 SPEEDWAY
By SAM DARROCH
MORWELL'S Chris Stewart is on the hunt for back-to-back state titles this weekend to bookend his standard saloon speedway career in style at Rosedale.
Planning to transition into the street stock class next season, the 31 year-old said saluting on his home track and defending the Victorian crown would be the perfect sign-off to his career in the class.
"It would mean everything (to win it again)," Stewart said.
"It's the biggest race of the year for us. I've been lucky enough to win a lot of features this year and this is the race everyone looks forward to in our class."
Stewart and his brother Shane, who beat him home to win their most recent club meeting, grew up racing at Rosedale with both parents on the committee and his father still competing.
Despite coming armed with 16 years experience at the track, Stewart said there was little to be had in the way of home ground advantage for the biggest race on the Victorian standard saloon calendar.
"We grew up at Rosedale, when I was three or four years old I went out to Rosedale when Dad was president," Stewart said.
"There's a lot of people that keep saying home track advantage and stuff like that (but) there's a number of blokes who've done many laps around the track."
Stewart will need to negotiate a monster field of about 60 drivers from across the state to defend the title, and will face stiff competition from drivers both local and further afield.
Last year's runner-up Jacob Vuillermin of Traralgon will be eager to go one better, and his brother Patrick is also in prime form this season.
The Vuillermin's will be hoping to emulate the feats of their uncle who won the title in 1998/99 at Rosedale.
Experienced campaigner John Watson of Yallourn North will be another to watch, still going strong at 70 years of age.
Past winner Col Yeomans (Moe) will be looking to add another title to the one he claimed in 1995/96, and his son is set to contest the junior class at the weekend.
Other threats will come from Rob Tatterson (Trafalgar), Wombat Mowat, Tyson Cull, Joe Haley, and Cory Horter (Morwell).
"There's a few more than last year so it's probably going to be pretty tough," Stewart said.
"It's business as usual, you just try and get around it. Some of the tracks where they've got faster people I try to race against them before the actual titles so you get to have a run with them.
"It's just luck, a lot of luck on the day."
The event will be held at Rosedale Speedway on Saturday and Sunday.
Racing starts at 5.30pm, gates open at 2pm.
GATE PRICES: Adult $20, Concession (Aged/Invalid Pension) $12, Children $10 (12-16years) Under 12 Free. Family $50 (2 Adults 2 Children)