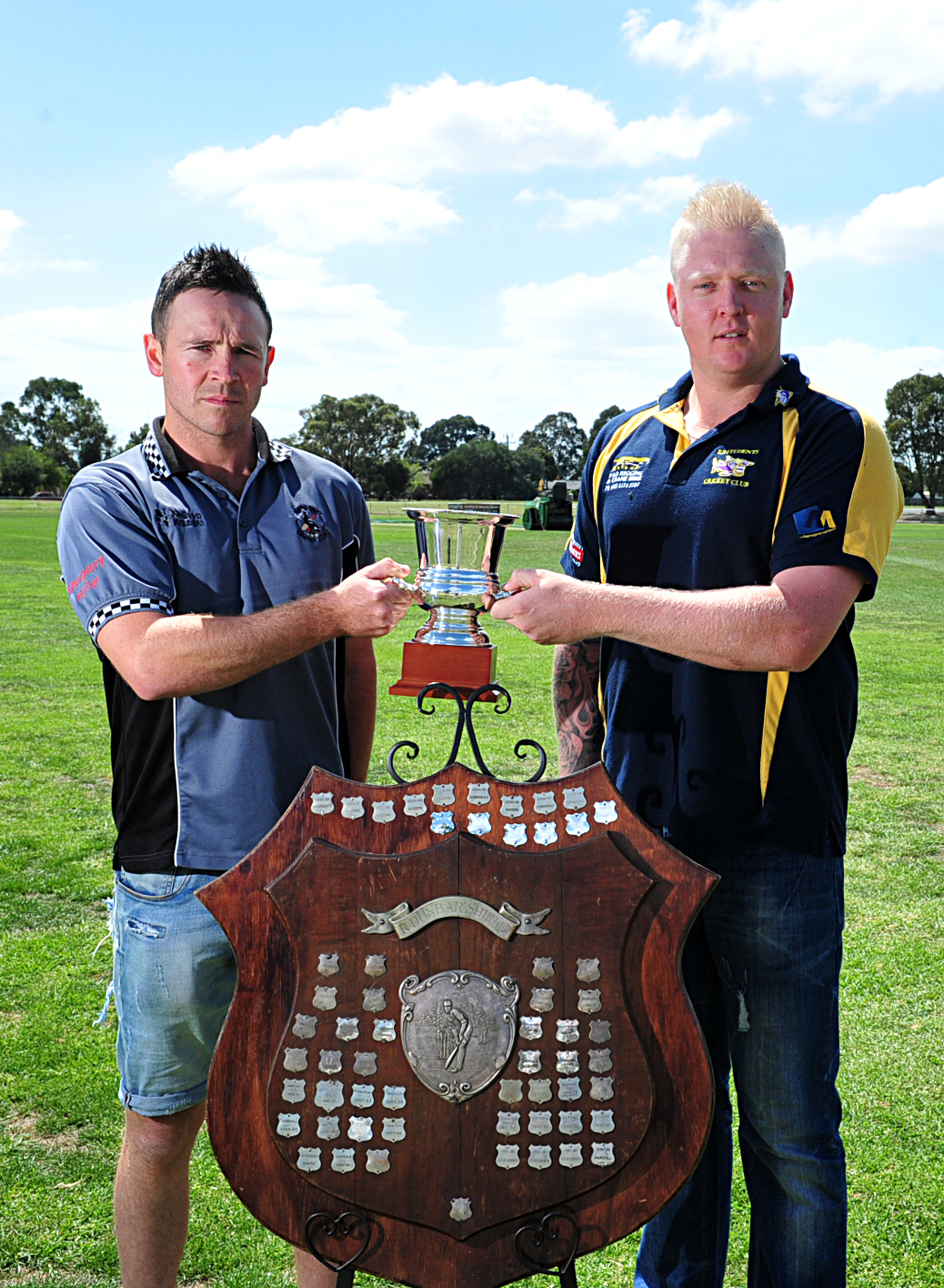 Glengarry v Ex Students, Stoddart Park, Traralgon, 11am Saturday and Sunday
THIS weekend's Traralgon and district cricket grand final against Ex Students marks the first for Glengarry in almost four decades, and the club is buzzing at the prospect.
The Magpies have just two premiership flags – 1950/51 and 1977/78 when they defeated Maryvale – and have not reached a decider in 37 years.
It will be the first grand final meeting between the two sides.
Glengarry captain Sam Marks said former club members were coming out of the woodwork to rally behind the cause.
"To the club and the town I think it would be massive (to win)," Marks said.
"It's a really good feeling; the town is getting right behind us now the last week or so (we are) really starting to see some old faces and past legends of the club which is great, that's really got the boys up and about."
Semi-final appearances over the past four seasons has steeled the Pies for a tilt at the flag this time out.
Marks said that finals experience, combined with the addition of cool heads such as Jarrod Allan to the side and hard work on the training track, had made the difference, with the whole group hungry for glory.
"Still a young side, but I think another year (has added) maturity," he said.
"There's a lot of blokes there that have been at the club a long time and haven't seen one (a premiership), haven't witnessed one or been a part of one, and there's blokes who've been at the club a few years who want to be a part of one.
"It's a really big thing; you don't know when the next one's going to come along so we'll be giving it everything."
The skipper said the toss would be crucial at Stoddart Park, with 300 a realistic first innings total.
By contrast, the Sharks are contesting their third consecutive grand final – with a win and a loss against rival Gormandale in the past two.
Victory would seal Ex Students' ninth A grade premiership, and captain Michael Warne believes recent grand final experience and last year's loss will fuel his side's fire.
"I touched on that last week with the boys that we've been there in recent times, it's been a long time between drinks for those boys, so we take a bit of confidence into the game," Warne said.
"To go down the way we went down last year was obviously disappointing and the feeling around the guys is that we want to hit one back this year."
Warne said he was not fixated on the toss, and that a solid team performance would be enough to win either way.
"As long as you execute your skills well and the boys do their roles (the toss) shouldn't really matter too much," he said.
"I think the key for us is just keep putting in good team performances, we've been really good with the ball and in the field for the majority of the year and our batting has been fairly strong also."
Glengarry sustained just one loss on its path to the minor premiership, against this weekend's opponent back in round three.
Ex Students were also bested on one occasion, humbled by Gormandale in the final round of the regular season.
Both sides boast big game players.
Ex Students are missing four from last year's grand final XI, but have produced a quality side throughout the fixture.
Jimmy Pryde and Dylan Spence returned to A grade this year and performed well, Rick Battista (343 runs at 42.88) and Greg Munro (385 runs at 42.78) have been consistent, and young players such as Jordan Gilmore (373 runs at 41.44) have made their mark at the top level.
For Glengarry Frank Marks (291 runs at 32.33) and Ben Julin (395 runs at 49.38) are the key bats, while Allan (15 wickets at 10.27), Ryan Delaney (26 wickets at 11.12) and Cam Graham (14 wickets at 14.21) are bowling with confidence.
Play starts at 11am on Saturday at Stoddart Park, with the match running into Sunday.