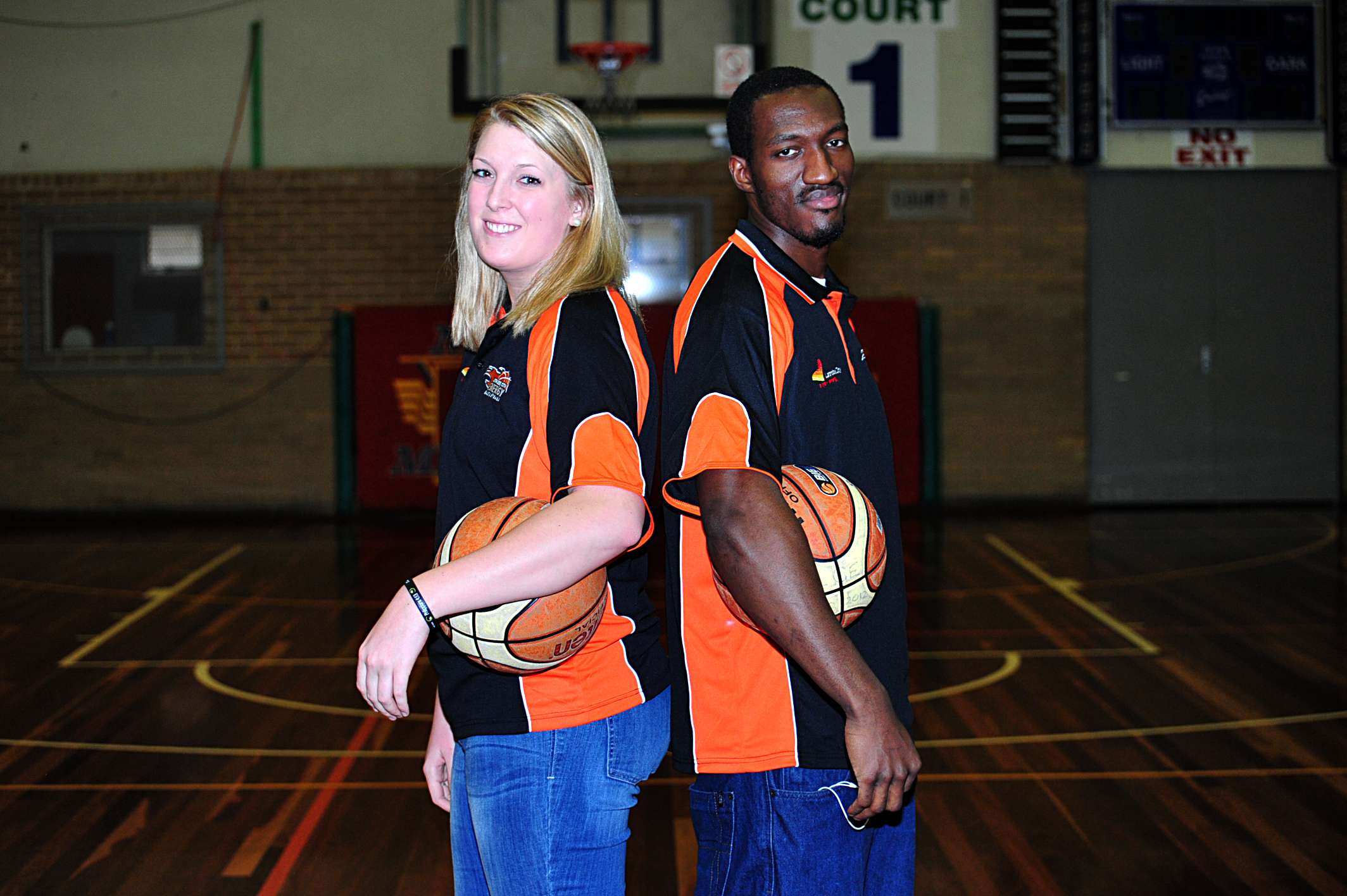 RELATED COVERAGE: Back-to-back attack on BigV flag
Hannah Weedman
Age: 22
Height: 6'4
Position: Centre
Hometown: Knoxville, Illinois
HANNAH Weedman wants to "bring energy to the Energy" when Latrobe City begins its BigV division one women's basketball campaign on Saturday night in Traralgon.
The Knoxville Illinois native comes to the Traralgon-based club via Quincy University as Energy's 2015 female import, replacing the influential Lindsay Horbatuck.
Weedman has an impressive resume which includes all-time leader in rebounds and blocks for her high school, as well as second on the all-time scoring list.
The 22 year-old averaged 12 points, five rebounds and one block per game for Quincy University, and was named in the conference all-defensive team in 2012/2013 and the all-conference team in 2013/2014.
Last year she helped semi-professional club side St Louis Surge to the national championship, before making her dream move to play in Australia.
"I just looked to further my career and came across this," Weedman said.
"Australia's always been my dream country to play in so when it came up I couldn't say no.
"It makes it easier, rather than going to other countries where you might be the only English speaking person on the team; I think for my first professional career (move) this is the best fit."
Weedman arrived well ahead of season start, and had trained with the Andrew Harlow-coached side about half a dozen times prior to this weekend's opener.
Hoping to forge a long-term relationship with the club, Weedman said she was impressed with the team mentality at Energy and believed it would be the basis for success.
"The team knit is very good, the previous two teams I played on we were tight knit and we accomplished a lot, so that's something I look forward to," she said.
"It makes it easier when you can go to your teammates on and off the court.
"I talked to a lot of the girls and we would like to go undefeated, that's an ultimate goal, but also to have our eye on the prize.
"Everything is reachable, it's just how much work you want to put in and the four trainings I've been to so far, we've been putting in that hard work, so it can only get better from here."
At six foot four, Weedman is a big inside post presence but also boasts the versatility to go outside and knock down three-pointers.
Filling the shoes of BigV all star starter and division one defensive player of the year Horbatuck looms as a pressure-laden role, however Weedman said she would just look to play her own game.
"Just step on the court and do what I've always done, so there's no point in changing the game that brought you here because they liked what they saw in us," Weedman said.
Coach Andrew Harlow said he was impressed with Weedman since her arrival.
"Hannah has made an immediate impact, she is a demanding presence and I think she will have a big impact on the league this season," he said.
The Energy women begin their season at Traralgon Basketball Stadium on Saturday night at 6pm against Mildura.
Terrance Beasley

Age: 25
Height: 6'6
Position: Small Forward
Hometown: Pensacola, Florida
IT took just one training session for Latrobe City Energy BigV division one men's coach Les Stothard to appreciate the value of United States import Terrance Beasley.
"The one thing I noticed at his first training session on Thursday, he's certainly a leader; he didn't know anyone and was still talking and trying to encourage and help guys out where he could, so he's going to be a great fit," Stothard said of his new signing.
Leadership comes part and parcel with the import gig, and Beasley cannot wait to dive into the deep end.
At 6'6 the Penascola, Florida product is imposing on the court, and looms just as large off it.
"Being the import player I guess a lot of people look to you for some kind of leadership, so this will actually help me further my leadership standards… and how people look at you on and off the court, so it will definitely help me mature as an adult and as a teammate," Beasley said.
The 25 year-old comes to Energy armed with professional experience in the United States, where he played with Fort Wayne Flite and the Indiana Diesels for half a season each.
When his agent proposed the move to Australia, Beasley jumped at the opportunity to sow some seeds in the Valley.
"I did my research and looked up a lot of things and it actually seemed really exciting, it seemed like there was a lot going on here and basketball is kind of on the up here, so it felt like it would be a great spot for me to be," he said.
"I wanted this to be a kind of long term thing for me… after the season go venture off and play other places, see other things and then be able to come back for the season.
"So for me this is kind of a long-term feel, kind of want to create a nice bond with these guys cause they're pretty nice."
Replacing the towering Ashton Pitts as the reigning BigV division one premier's marquee player, Beasley has the ability to play small forward (3) or power forward (4).
With a penchant for taking players on and driving to the basket, his speed and agility will open new avenues to score for Energy this season.
"Those spots (three and four positions), with me being how quick I am, I'm able to get around a lot of fours and bigger players and… I'm a lot stronger than some of the threes I play against," Beasley said.
"As of now my athleticism is a big part of my playing habits, being a leader on and off the court kind of helps me a lot (too)."
Beasley wants to "make more history" with Energy, by going back-to-back with an undefeated run this year.
Despite having only just arrived in the country, Beasley can already see the trappings of greatness among his new teammates.
"My last team was more loners, everybody on the team was for themselves. Here it seems like everybody is trying to get everybody in the game, so there are really no selfish players, everybody just wants the win," he said.
"No matter if you score 30 or you don't score any, it's just about the win, so that's what really made me happy to be on this team.
"Me coming in as the import player there probably is a lot of pressure, but all I can do is come in and play my game. I can't try to go outside of anything or do anything that I can't do, all I can do is come in and play my game, and that's what ultimately got me here."
The Energy begins its championship defence on Saturday night in Traralgon from 8pm against Chelsea.