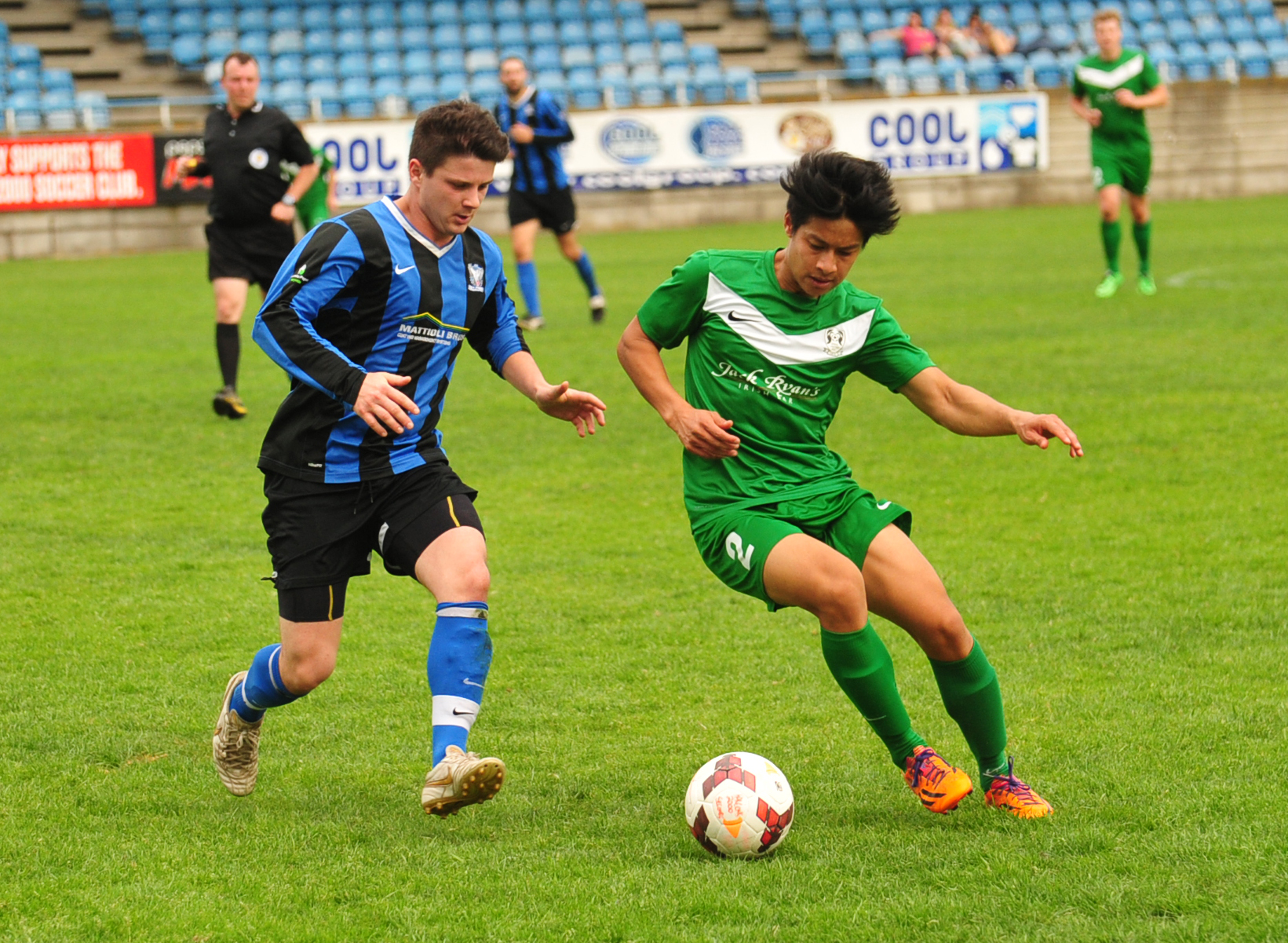 RELATED COVERAGE: Club by club GSL guide
THE Gippsland Soccer League central division has taken on a new dynamic for season 2015, with several key changes to the competition structure set to shake things up when round one kicks off this weekend.
An additional two teams, Trafalgar Victory and East Gippsland United, will contest the league championship, with the extended draw spelling the end of the top six playoff series.
With one fewer trophy on offer, the league title and cup competitions will be at an all time premium.
The removal of the youth division will strengthen the mid to lower tier clubs, particularly those which struggled with numbers.
Clubs such as Tyers and Morwell Pegasus, which regularly had several players back up for multiple matches week-in week-out to fill the grades, will relish the chance to field just two senior sides.
Last season's top four appear the teams to beat in the league, with unbeaten champion Churchill likely to drop back to the field after losing several key players in the off-season.
The departure of key men Dean Pyle, Tim Dawson, Jamie Robson, Jason Sands and Ben Skinner will certainly hurt the Rams, while the likes of Falcons 2000, Sale United and Moe United have retained their core playing groups.
Last season's runner-up and Battle of Britain champion Falcons would seem the likely successor to the throne should the Birds overcome the inconsistency which plagued them last year.
At their lethal best Nick D'Alessandro's side tore through the opposition, but had far too many off days in the 2014 campaign.
"We're looking for more success for the club… we've got a determined and competitive group of boys so we'll be pushing for a bit more silverware this year," D'Alessandro said.
"There's going to be a bit more expectation on us this year but most of the guys are pretty excited about it… I think we'll enjoy the challenge."
Uncertainty over the creation of an under 20 GSL Emerging Talent Program side left the senior list with some ambiguity, but with the scheme losing momentum the club is again brimming with young talent.
"We've got a good pool of players there so to have them interested in that was good for us in a way, for them to move up, but we're having them flood back now," D'Alessandro said.
Similarly, Sale United looked unstoppable on form, but failed to produce consistently until the post-season.
Three Northern Irish recruits and the return of Scott Frendo medallist Tommy Nguyen, captain Ash Ross and defensive lynchpin Robbie Stephen provide a solid skeleton for the Swans' crack at a first league title since 1980.
"We're confident, playing a new structure as a team and we're hopefully going to be a bit more consistent and get a bit more silverware," Sale coach Ross McWhirter said.
"Our goal this year is just to be consistent throughout the season, the past two or three seasons we've been competitive in the big games but on a consistent basis we've probably not quite been there."
Moe has been a reliable performer for the past few seasons under Lee Dastey, and with few changes to the Red Devils line-up they should again be in the mix.
The form of league best and fairest Marc Mchallam, who will miss the opening two rounds through suspension, will be crucial to their chances of reclaiming the title they dramatically won in 2013.
Traditional powerhouse Fortuna will be content to finish mid-table with a young side rebuilding under Mauro de Luca, while fellow 2014 top six finisher Traralgon City faces a similar scenario.
The Roosters lost upward of 15 players from their senior and youth lists over the off-season, and coach Peter Lietzau has called on some past players to fill the void.
Five to 10 on the ladder appear wholly uncertain given the status quo at City and Fortuna, leaving the door ajar for the likes of Monash, Newborough Yallourn United, Pegasus and Olympians to have a breakout year.
The Wolves will be led by journeyman Andres Nilo, with a healthy young squad headed by club best and fairest Chad Shelley in form after winning the Football Chaos Cup in Newborough.
Pegasus hammered Olympians 5-2 in a practice match last week, signalling their intent for season two back in the central division, while NYU showed promising signs at the back end of last year.
It is hard to gauge where the newcomers will sit, though round one should provide some insight.
Trafalgar has drawn Falcons, who just got over the line against a returning Pegasus in round one last year, while EGUFC has drawn the Horsemen.
The results of those clashes may be telling as to the respective strength of both incoming units.
Tyers did not manage a win last year, but is optimistic of improvement under new coach Gareth Harris.
The Battle of Britain will also be affected by changes this year.
Night games are under a question mark, leaving cup ties to be played on long weekends which could affect availability of players.
This comes after several grounds failed to meet minimum lux requirements for lighting last year.
The GSL kicks off this weekend.