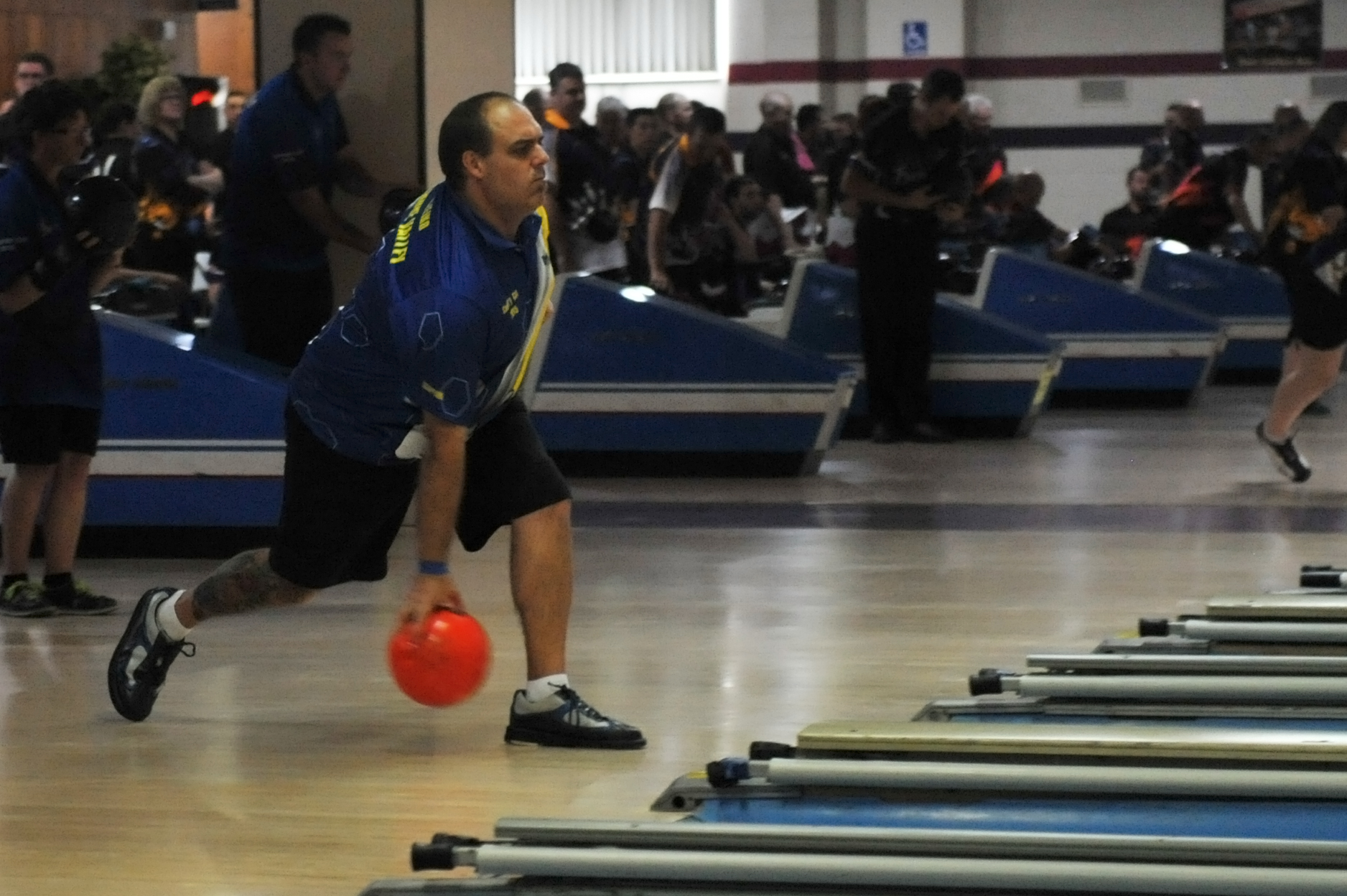 TEN PIN BOWLING

SHEPPARTON claimed the Victorian Country Ten Pin Bowling Association Country Cup in style over the Labour Day long weekend in Morwell.
Hosted by the Latrobe Valley Tenpin Bowling Association, the 35th edition of the cup involved 10 country associations.
Victory in the women's category and second in the men's behind Warrnambool was enough to secure overall honours for Shepparton, with a combined 194.5 points besting second placed Geelong on 163 points with LVTBA in third on 159.
Each team bowled two rounds against each other in a round robin format, bowling for points both head-to-head and in the overall standings.
A number of 270 plus games early in the tournament set the tone for a high scoring event.
Gary Van Steenis (Sunraysia) was unlucky not to bowl a 300 leaving a 10pin on the final ball for a fine 299.
Sunday's final game rewrote the history books as Jackie Delaney (Shepparton) became the first woman in 35 years to bowl a 300 at the Country Cup.
She was not alone in achieving the milestone, as Jason Drake (Warrnambool) also rolled a perfect game in the same round.
Not to be outclassed by his team mate, David Altmann started Monday with a flawless 12 strikes to post another 300 for the long weekend.
The LVTBA women's team competed hard to finish second behind Shepparton, which continued its domination with a fifth consecutive cup triumph.
The competing associations were LVTBA, Shepparton, Geelong, Colac, Warrnambool, Sunraysia, Bendigo, Ballarat, Wodonga and Horsham.
RESULTS
Women: Shepparton 111.5pts, LVTBA 105pts, Geelong 86pts
Men: Warrnambool 85pts, Shepparton 83pts, Ballarat 83pts (LVTBA Men seventh)
Overall: Shepparton 194.5pts, Geelong 163pts, LVTBA 159pts.
All-stars team (highest five averages having bowled at least 2/3 games)
Women: Jackie Delaney 226 (Shepparton), Amanda De Lange 219 (Geelong), Kellie Jones 205 (Shepparton), Nicky Buntman 202 (LVTBA), Jodie Tindall 199 (LVTBA)
Men: David Altmann 244 (Warrnambool), Mark Woodyatt 229 (Ballarat), Jason Drake 227 (Warrnambool), Damien Robinson 227 (Geelong), Anthony Costa 227 (Shepparton)