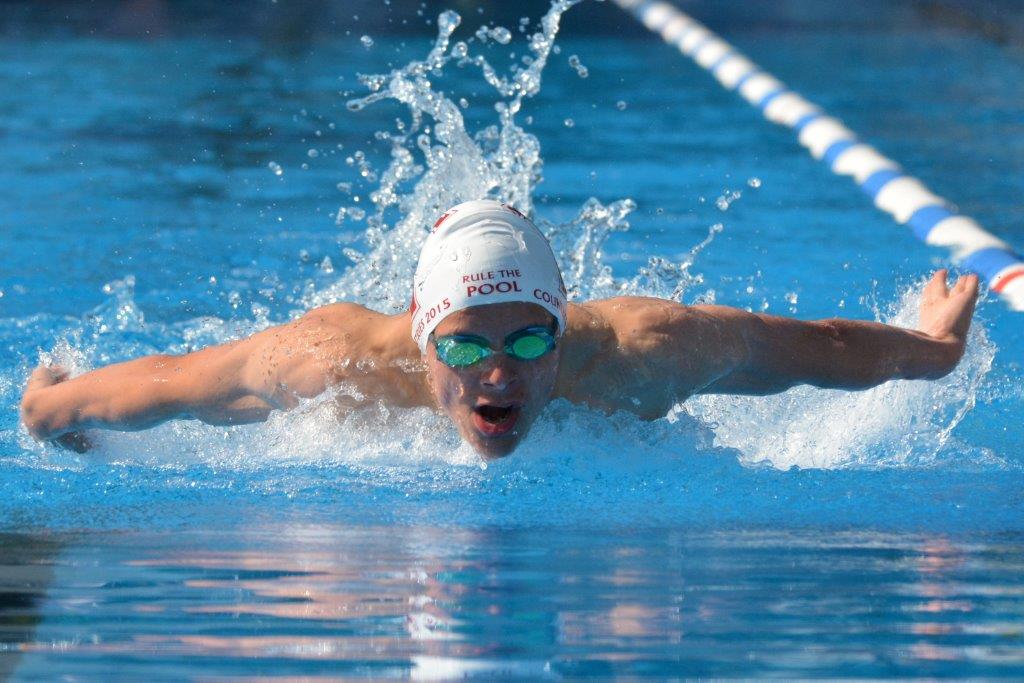 SWIMMING
TRARALGON Swimming Club underscored its regional dominance by claiming its 16th consecutive victory in the Gippsland Swimming Championships held at the Lex Glover Aquatic Centre in Sale over the Labour Day long weekend.
The three-day carnival saw some of the most exciting swim race action witnessed in the local region with 29 individual and relay event records and 29 Gippsland records falling to Traralgon swimmers.
Multi-class swimmer and member of the "Road to Rio" development squad Emily Beecroft (15) broke two multi-class records with two outstanding swims in the 50 metre freestyle and 50m butterfly, Mikaela Cornelissen (16) smashed six Gippsland and event records, and an injury-free Ellodie Reid (15) returned to her best with two records.
Jordyn Cargill (10) managed an incredible six records including the 200m individual medley mark which had stood since 1996, and was held by previous Traralgon national swimmer, Brenton Ford.
Melina deCort (14) set new records in the 100m backstroke and Connor O'Neill, at just 15 years of age, set new records in the open 200m backstroke, 16 years 100m back, smashing ex Gippslander and Olympian Ashley Delaney's record from 2003, and open 400 IM, breaking the oldest Gippsland record in the books of ex-Traralgon club champion Charles Ford from 1979. Locke DeGaris knocked over the old 14 years 100m backstroke record, and Maggie O'Keefe (17) was at her best in winning the 17 years and over 50m free in record time, shattering ex-Traralgon swimmer Caitie Mitchell's record from 2008.
Despite a gruelling 17 event program involving more than 30 swims, Alex Tsebelis (14) was at his brilliant best in setting five new records.
Tsebelis's efforts earned him the trophy for the highest male points scorer at the championships.
The club's relay teams also produced record-breaking performances in no less than seven events.
The club won a total of 198 medals comprising 88 gold, 61 silver and 49 bronze over the 120 event program.
Boys' club captain Caiden Gill (16) led the avalanche of medals with eight individual gold, while Cornelissen won gold in each of the seven events she contested.
Molly Cargill (9) and Jordyn Cargill (10) made it a golden medal haul for the family with four and five wins each with the latter's efforts earning him the outstanding 14 and under male swimmer award.
Lauren Akers (14) took home the corresponding female award after winning nine medals which included four gold.
Akers shared the award for the highest female points scorer at the championships with deCort whose tough campaign produced three gold, six silver and one bronze medal.
In a result that pleased the coaching group, the 99-strong team of Traralgon swimmers completed their championships with wins in 24 of the 26 relays.
The end result was a resounding points score victory for the club with 2037 points well ahead of next best-placed team of Warragul with 530 points.
Senior head coach of the Traralgon Swim Club, Brian Ford, was acknowledged by the Gippsland District Swimming Association for his 50th year of his involvement at the event as either a swimmer or coach.
"I have had a long association with Gippsland swimming and in particular this meet which has a fantastic tradition," Ford said.
"It is a pleasure leading a team of people so committed to excellence hence our 16th successive win, an inspiring effort and great reward to all involved.