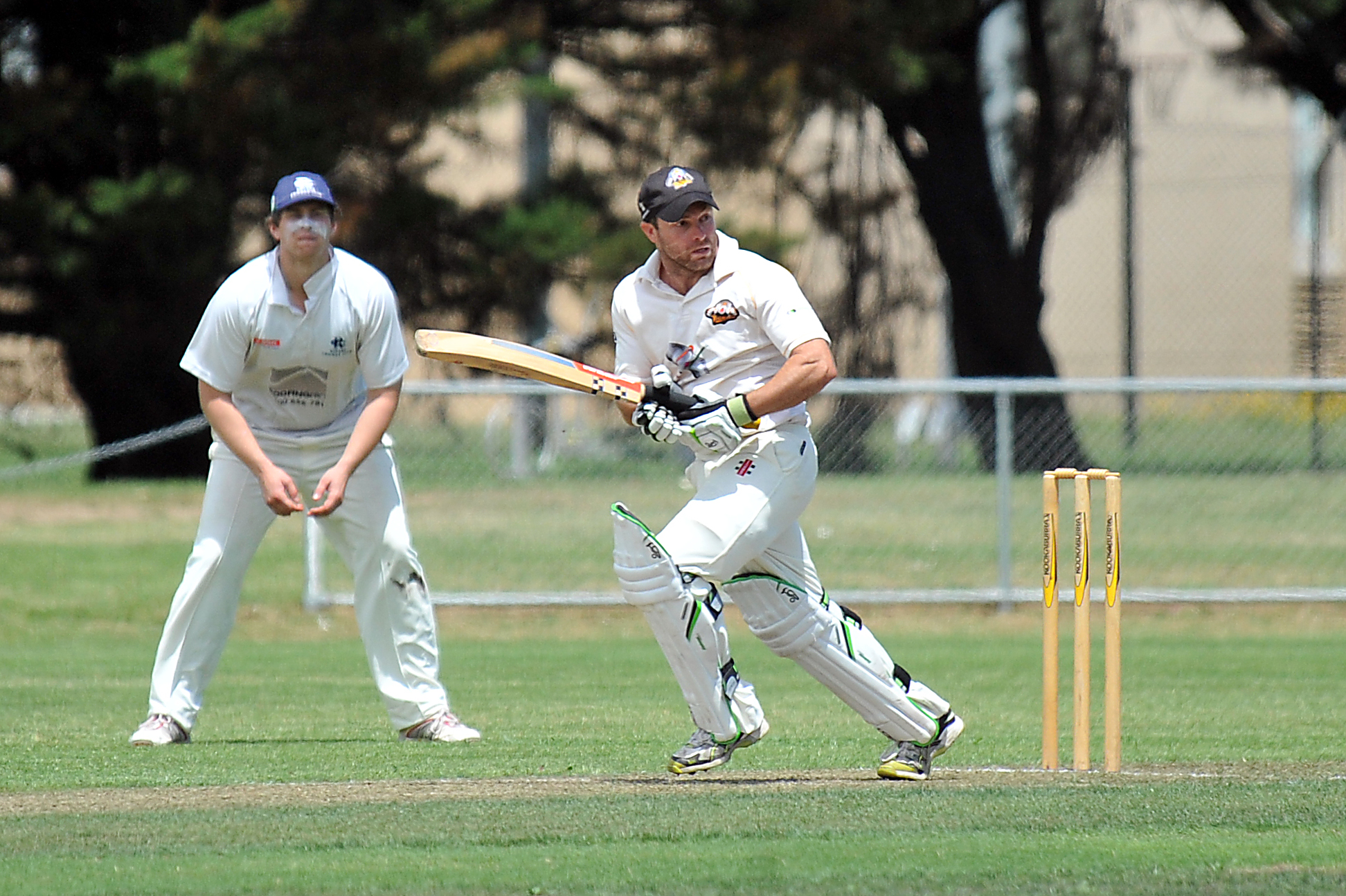 GORMANDALE veteran Kent Hammond became the first player to be named in 10 Traralgon and District Cricket Association 'teams of the year' with his selection in the 2014/15 all star line-up.
Hammond surpassed the record set by former teammate Grantley Switzer, who finished his career on nine.
Other highlights from the TDCA awards night were Graham Harvey from Churchill Cricket Club being awarded life membership, Greg Ross winning the best umpire gong and Gormandale's Shaun Barbour being named league best and fairest.
TDCA Awards
A Grade
Grade Champion: Shaun Barbour – Gormandale CC – 15 votes
Batting Average: Matt Golding – Toongabbie CC – @63.67
Batting Aggregate: Tim Fitch – Traralgon West CC – 454 runs
Bowling Average: Ryan Delaney – Glengarry CC – @10.28
Bowling Aggregate: Adam Brady – Gormandale CC – 32 wks
B Grade
Grade Champion: Paul Richards Ex Students and James Porter Glengarry – 11 votes
Batting Average: Darren Burrows – MTY Raiders CC – @54.29
Batting Aggregate: Daniel Churchill – Ex Students CC – 497 runs
Bowling Average: James Porter – Glengarry CC – @8.82
Bowling Aggregate: James Porter – Glengarry CC – 28 wks
C Grade
Grade Champion: Craig Flanigan – Churchill CC
Batting Average: Craig Flanigan – Churchill CC – 80.17
Batting Aggregate: Nick Turnbull – Imperials CC – 495 runs
Bowling Average: Warren Watson – Centrals CC – @11.50
Bowling Aggregate: Warren Watson – Centrals CC – 16 wks
Special Awards
Life Membership: Graham Harvey
GCL Senior player of the year: Jordan Gilmore
GCL Under 18 player of the year: Mitch Membrey
GCL Under 16 player of the year: Dougal Williams
Country Week player of week – Alan 'Pencils' Daniels Memorial: Greg Munro
JCW Under 15 Player of Week: Nathan Heard
JCW Under 14 Player of Week: Bailey Flanigan
Maddocks Sports Rising Star: Jacob Westland
Tom Anton Memorial Best Umpire: Greg Ross
Bert Hill Memorial Club Championship: Ex Students CC
All Gippsland Selection 2014/15: Jordan Gilmore, Greg Munro, Ben Julin, Todd Mann
TDCA Team of the Year
Tim Fitch (Traralgon West), Kent Hammond (Gormandale), John Keighran (Churchill), Michael Higgins (MTY Raiders), Matt Golding (Toongabbie), Ben Julin (Glengarry), Adam Brady (Gormandale), Shaun Barbour (Gormandale), Mark Fenech (Centrals), Ryan Delaney (Glengarry), Ross Whelpdale (MTY Raiders), Ben Marks (wk) (Glengarry)