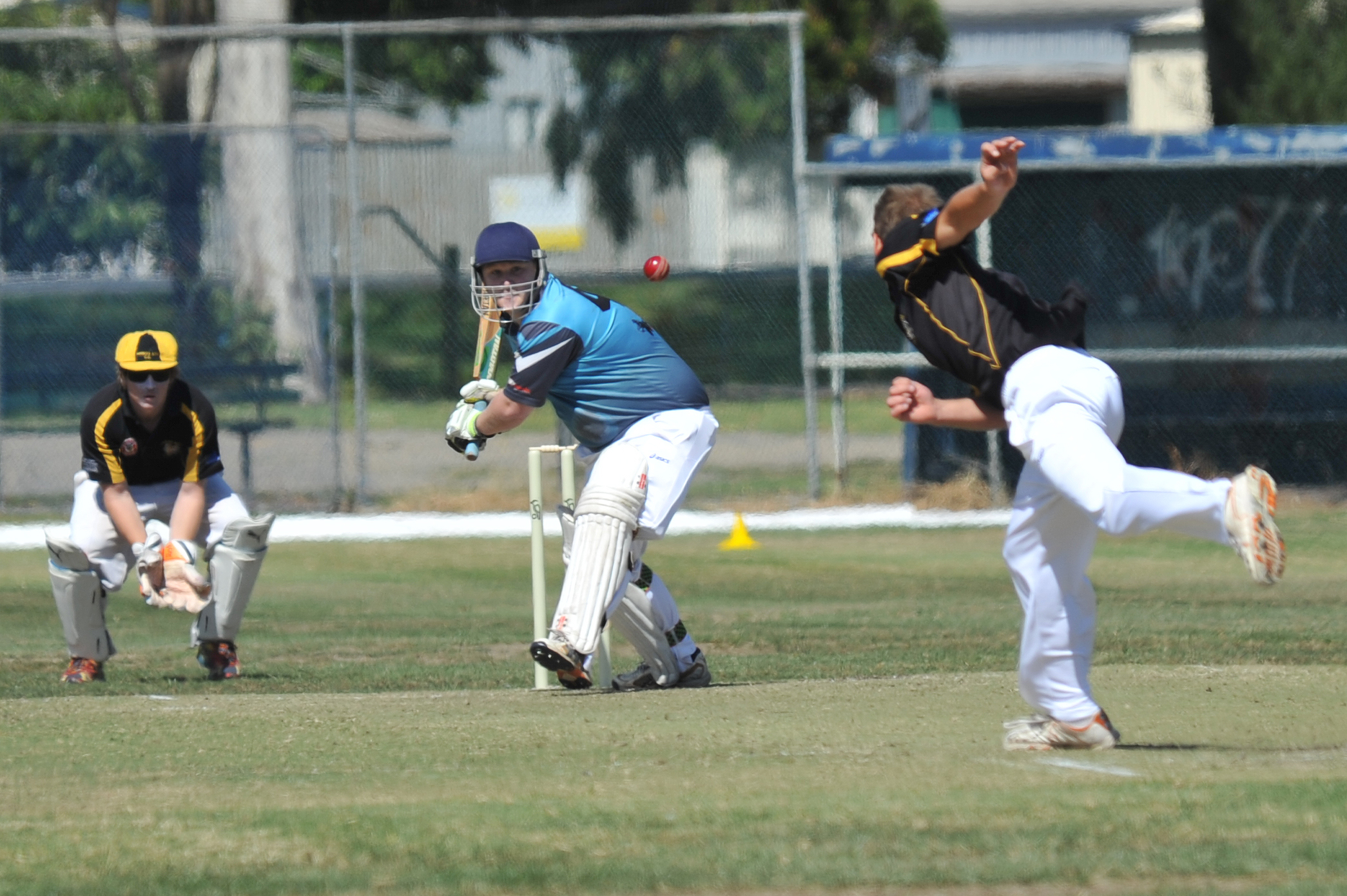 CRICKET
CGCA
MIRBOO North won a thrilling CGCA B grade grand final over Latrobe by one wicket in a nailbiting run chase at Burrage Reserve on Saturday.
The coin fell the way of Latrobe captain Jonathan Hayes, who chose to bat first in the against on a seaming deck.
At 4/43 the situation looked dicey for the Sharks thanks to Jacob Blair (2/35) and Mirboo North skipper David Woodall (3/22).
Mark Lawrence (42) and Jamie Coltman (33) added 55 to get Latrobe back into the mix before Brendan Wynne (31) struck some quick boundaries to boost the run rate.
Connor Williams (3/19) managed to tie down the order and lift the major scalps of Lawrence and Coltman, restricting Latrobe to 145.
Brendan Van Heurck started the chase in aggressive fashion but when he departed, Kris Wells removed both Woodall and Daniel Taylor without scoring to leave the Tigers 3/33.
Riley Oddy and Matt Snell added 44 but when the stand was broken by Hayes (3/20), Mirboo North began to lose wickets regularly, at 8/114 and then 9/129.
Running out of bowlers, Latrobe was unable to get the final breakthrough as Brandon Bradshaw ground it out with Williams (24*) to get Mirboo North over the line with one wicket to spare.
LATROBE brought one cup home from three grand finals thanks to its C grade side, which overcame Willow Grove at Maryvale Reserve.
Sharks captain Steven Grover made it three tosses won for the club on the day and elected to bat first.
Grover and Corey Dobson were out early for two runs apiece to the bamboozling swing bowling of Mitchell Jennings (2/13).
Jody Capp and Peter Mooney followed as the Sharks fell to 4/59, thanks also to Simon Noy (2/23), and needed a partnership to get back in the game.
Jack Aitken (48) and Kirk Jergens (42) added 87 to put the pressure back on Willow Grove, and allowed the tail end to tee off in search of bonus runs.
Rick Galea got Latrobe off to a great start by removing Noy early for just one, but Brody Hams (29) and Jarryd Cutler (45) put on a big stand to see the Wolves to 1/75 when Cutler was dismissed after miscuing a big shot.
The introduction of Capp (4/24) to the bowling crease severely tied down Willow Grove and they struggled to get him away.
Hams was the next man out and Capp went on to claim the big wicket of Nathan Perkins.
Jack Aitken (2/13) and Galea (2/25) were reintroduced and claimed the final two wickets to bowl Willow Grove out for 154 and take home one cup for Latrobe.
A Grade 'Matt Clarke Medal' William Cheatley, Trafalgar
B Grade 'Anthony Bloomfield Medal' Connor Williams, Mirboo North
C Grade 'Wayne Mills Medal' Jack Aitken, Latrobe