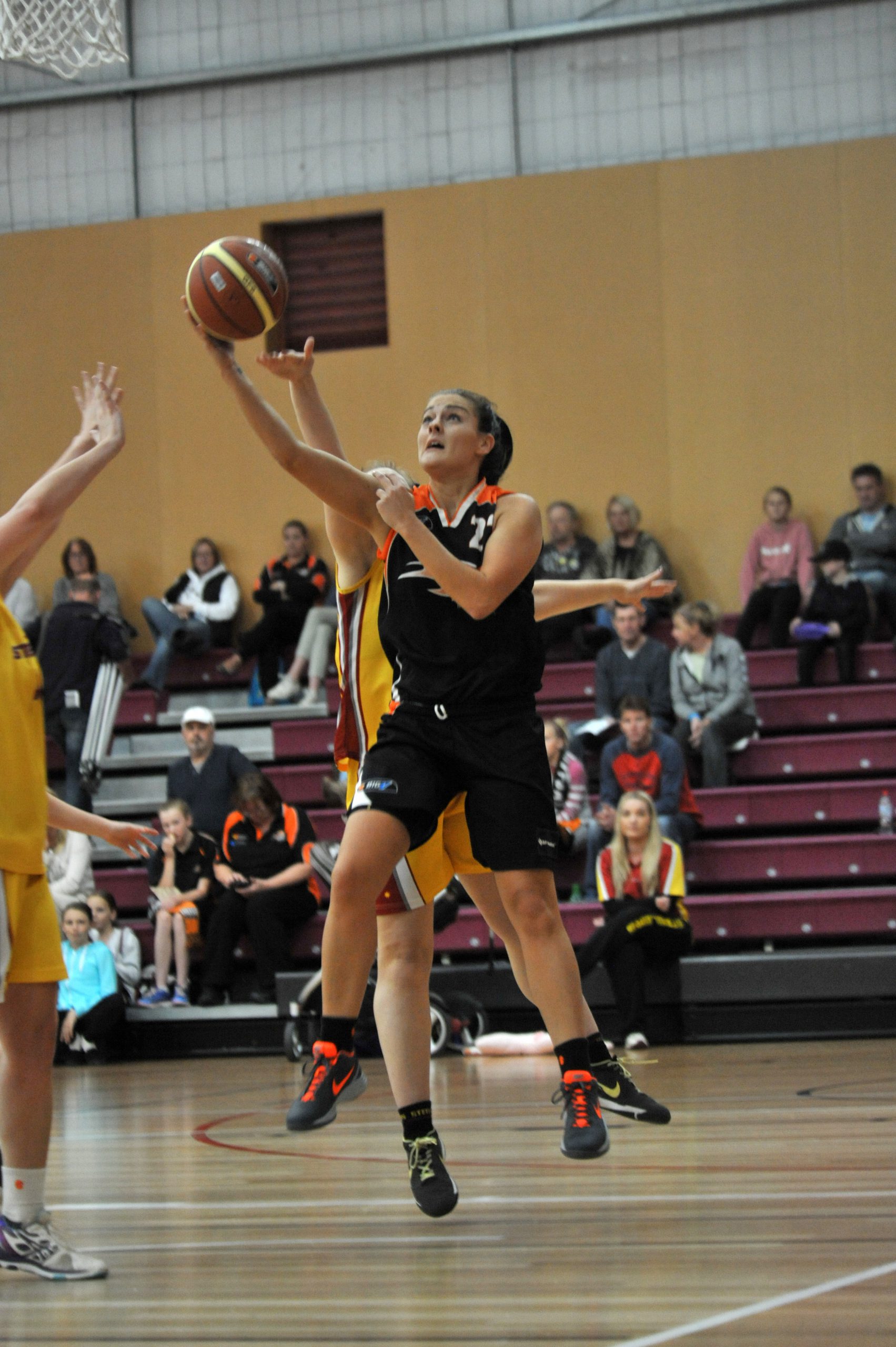 BASKETBALL
BIGV
By Sam darroch
LATROBE City Energy's BigV division one women held off a fast finishing Western Port Lady Steelers at Traralgon on Saturday night to remain unbeaten after three rounds.
Western Port scored 16 to Energy's 11 in the final quarter, but the home side clung on to win 58-56.
After going 0-3 to start last season, coach Andrew Harlow said this year's turnaround was a welcome way to kick off the campaign.
"It's a whole opposite from last year so we've just got to hopefully keep that going now," Harlow said.
"Last year that was a game we might have dropped and this year we didn't so I think that was a positive; the girls are a year older and a bit more experienced and they're galvanising a bit more as a group."
Energy jumped out to a 20-15 lead in the first quarter, and held sway by four at the main break after an even second term.
Dominating the boards, Energy extended the lead with a 15-12 third quarter, but could not kill the Western Port challenge off in the last as the visitor continued to attack from three-point range.
"The game was a lot closer than we would have liked… again we've allowed somebody to take three point shots and sink them and didn't stop them," Harlow said.
"That's an issue we had in the first game and in the third game."
Tanarly Hood led the scoring for Energy with 20 points to go with 10 rebounds and six assists.
Carly Mullen-Bianconi covered the rebounding void left by 2014 United States import Lindsay Horbatuck, dragging down 20 for the night along with eight points.
"We've been working pretty hard on our rebounding, obviously when you take away our import from last year who was averaging 20 rebounds per game we had to get those from somewhere else," Harlow said.
New US import player Hannah Weedman again had middling scoreboard impact, but Harlow said she was finding her feet in the competition.
"Hannah's doing really well actually, she's coming on. The stats don't always give a good indication of how someone's playing the game and I think that's what's happening here," he said.
"Part of the reason we're getting a lot of these good rebounding opportunities is because of the work Hannah has been doing and I think she's not far off hitting her straps."
The Latrobe City men had an easier time of it, dismissing Southern Peninsula Sharks 102-71.
Energy shot the ball at about 50 per cent all night, and scored at least 22 points in each quarter to dominate proceedings.
Jordan Canovan was at his best with a double-double 29 points, 11 rebounds and six assists, while outside shooters Nick Sedley and Jarryd Moss did their bit with three of five three-pointers each.
US import Terrance Beasley again found foul trouble with five personals in his 15 minutes of court time, but still managed to put up nine points.
BigV basketball will resume after Easter.