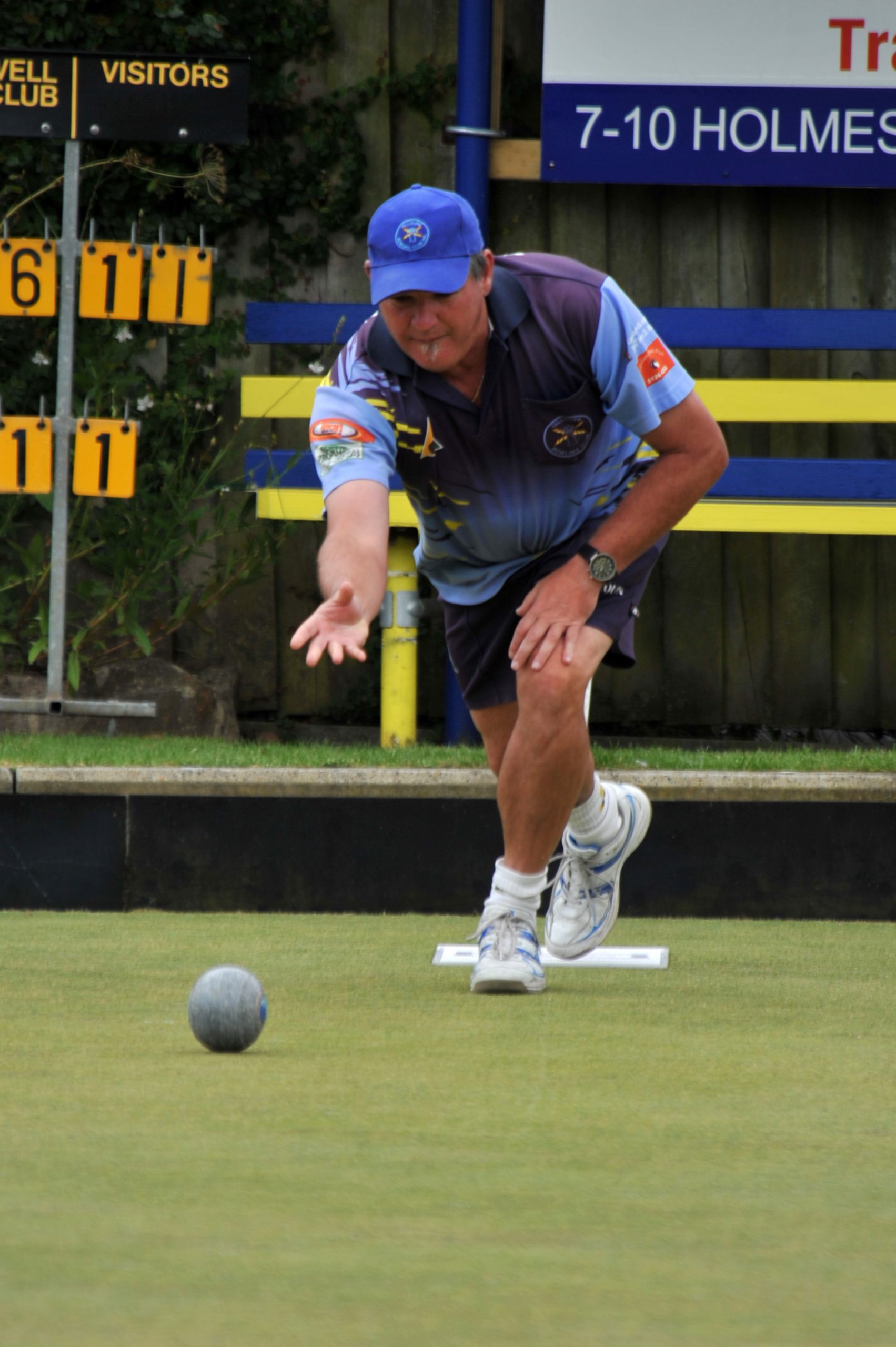 LAWN BOWLS
WGBD
MORWELL Club pair Rod Smith and Wayne Lynch took out the West Gippsland Bowls Division Champion of Champions Pairs final last month at Trafalgar.
A whopping 26-9 semi-final victory over Neerim District set up a showdown with father-son Yallourn duo Max and Alan Grubb in the final, after they dismissed Morwell 15-11.
The Grubbs shot away to a strong start and led five-zip at the completion of the second end, before Smith and Lynch scored a six on the third end to hit the front.
Morwell Club seized the momentum and drew out to a 12-6 advantage, but Yallourn rallied back to level scores 16 all by the 13th end.
The Grubbs chipped away, adding five shots through a three and a two respectively on the 14th and 15th ends.
Refusing to lay down Morwell Club excelled on the 16th end to score a four which put it within one shot.
Desperate to shut down the challenge Alan Grubb played aggressively without success to clear the head of two super bowls put down by Lynch.
Morwell Club held a single shot advantage heading into the 18th and final end, where it consolidated with two shots to register a 24-21 triumph.
WARRAGUL earned the title of best quad-squad in the region with victory in the West Gippsland Bowls Division men's fours Champion of Champions event.
The competition was staged over the final weekend in March at Drouin Bowls Club, where Warragul, Traralgon RSL, Morwell Club and Neerim District were left standing after Saturday's play.
Semi-final play saw Warragul eliminate Traralgon RSL, while Neerim District dismissed Morwell Club.
Warragul established a commanding position in the final, leading 15-3 after the eighth end while Neerim District appeared to be down and out for the count.
Having found itself in the reverse situation the day prior, when Traralgon controversially forfeited to Neerim after falling 15-1 behind, defiant skip Angus McGillivray elected to battle on and reaped reward for persistence.
A monumental recovery saw Neerim level scores 15-15 by the conclusion of the 14th end.
From the 15th to the 18th and final end supporters for both clubs perked up to lift their respective quartets.
Warragul led 18-16 after 17 ends, and managed to secure the head on the 18th to run away victorious 20-16, derailing the fairytale fightback.
WARRAGUL: Lead – Brian Kennedy, Second – David Alderman, Third – Paul Simmons, Skip – David Smith.
NEERIM DISTRICT: Lead – Gerald Melling, Second – Graham Woolstencroft, Third – Allan White, Skip – Angus McGillivray.