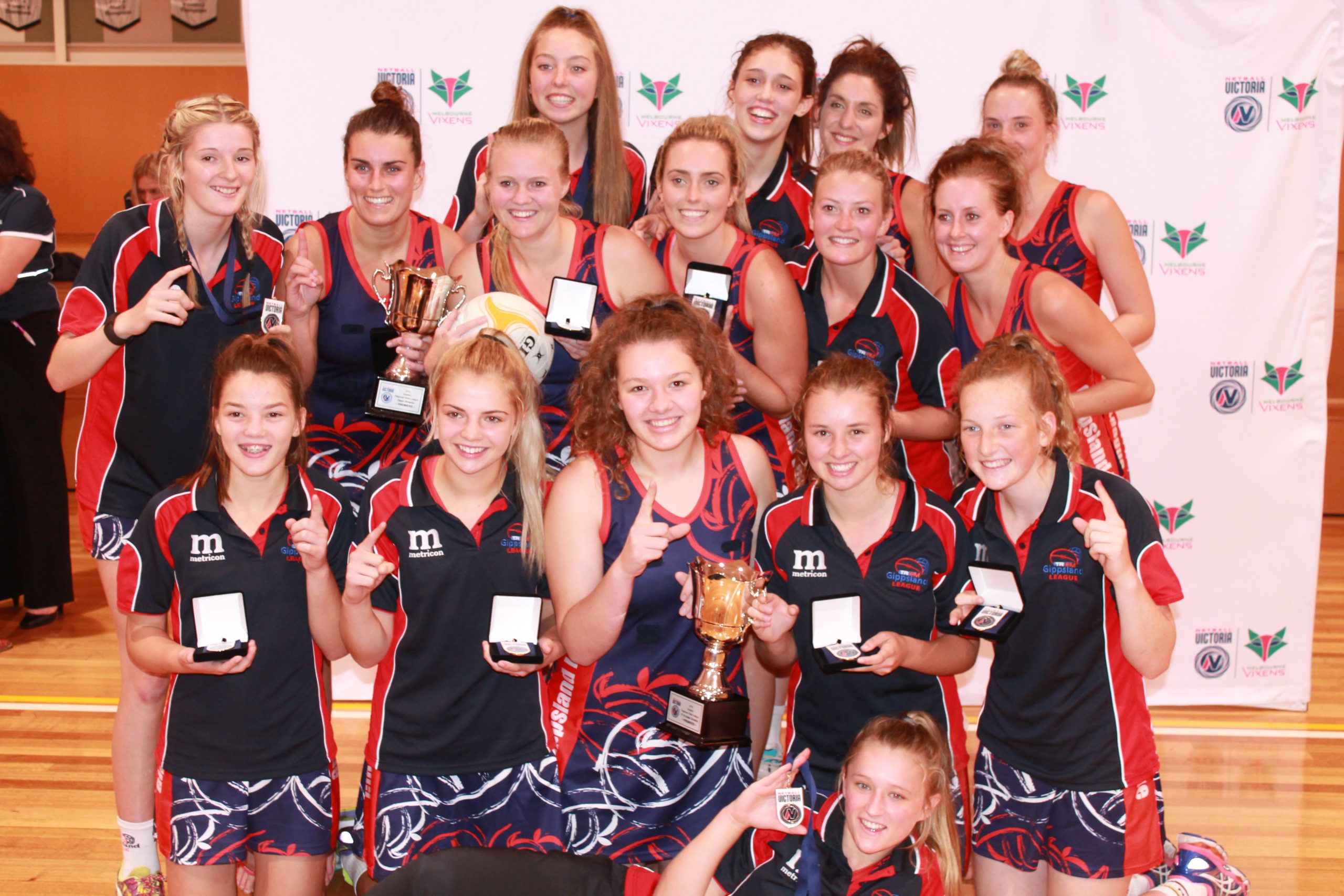 NETBALL
GIPPSLAND League displayed its dominance in the Eastern Region State League grand finals, winning both open and under 17 divisions.
In the open division final Morwell Indoor Navy was out to turn the tables on Gippsland after their previous encounters which the latter had won convincingly.
However it was tough going; Morwell was unable to penetrate the ball through to their goalers as Gippsland's defence combination of Ally Petrou and Caitlan Ponton continued to own their space in the circle.
Gippsland's goalers remained strong and accurate as Morwell's defenders proved too slow off the mark and failed to read their opponents' moves.
Gippsland captain Courtney Blair worked hard in the centre court as well as goals and was instrumental in assists for goaling partner and former state team representative Ramayer Gourley.
Morwell struggled to match Gippsland's wing attack and former Australian schoolgirl player Taylah Bott; even the athleticism of Samantha Pearce failed to stop the relentless effort and work ethic of Bott, who was named most valuable player of the match.
With eyes focused only on the prize Gippsland never looked back taking and claimed the flag with a 54-41 victory.

In the 17 and under division Gippsland took its rightful place in the grand final looking to keep its unbeaten record in tact against East Gippsland.
Gippsland's goal shooter Daisy Hill was given some unwanted attention from East's defenders but withstood the pressure with ease.
At the other end East's goal attack Emmagyn Williams was on fire as she executed the perfect high shot to score goal after goal.
A lapse in concentration in the second quarter saw East fall behind by a margin of three goals at half-time.
East commenced the third quarter the same way it finished the second allowing Gippsland to build an advantage of nine goals by the final quarter.
Gippsland held on for an emphatic win, 45-33, and shooter Hill was named most valuable player. Both premiership teams will take their place in the Champions Challenge on Sunday, 19 April at the State Netball Hockey Centre and Hisense Arena.
Gippsland League's open division side will play off against Ballarat Football Netball League in a curtain raiser to the Melbourne Vixens versus Steel match.
The 15 and under grand final again saw the Gippsland League line up against East Gippsland.
East had a lead of four goals for most of the game but Gippsland was determined to fight back.
Both teams went into the last quarter putting it all on the line with the coaches reminding them to steady and play smart.
Gippsland pegged East back to one goal and the crowd was preparing for extra time as Gippsland lined up a shot to draw level, but an untimely miss allowed East Gippsland to rebound and wind the clock down to win 36-35.