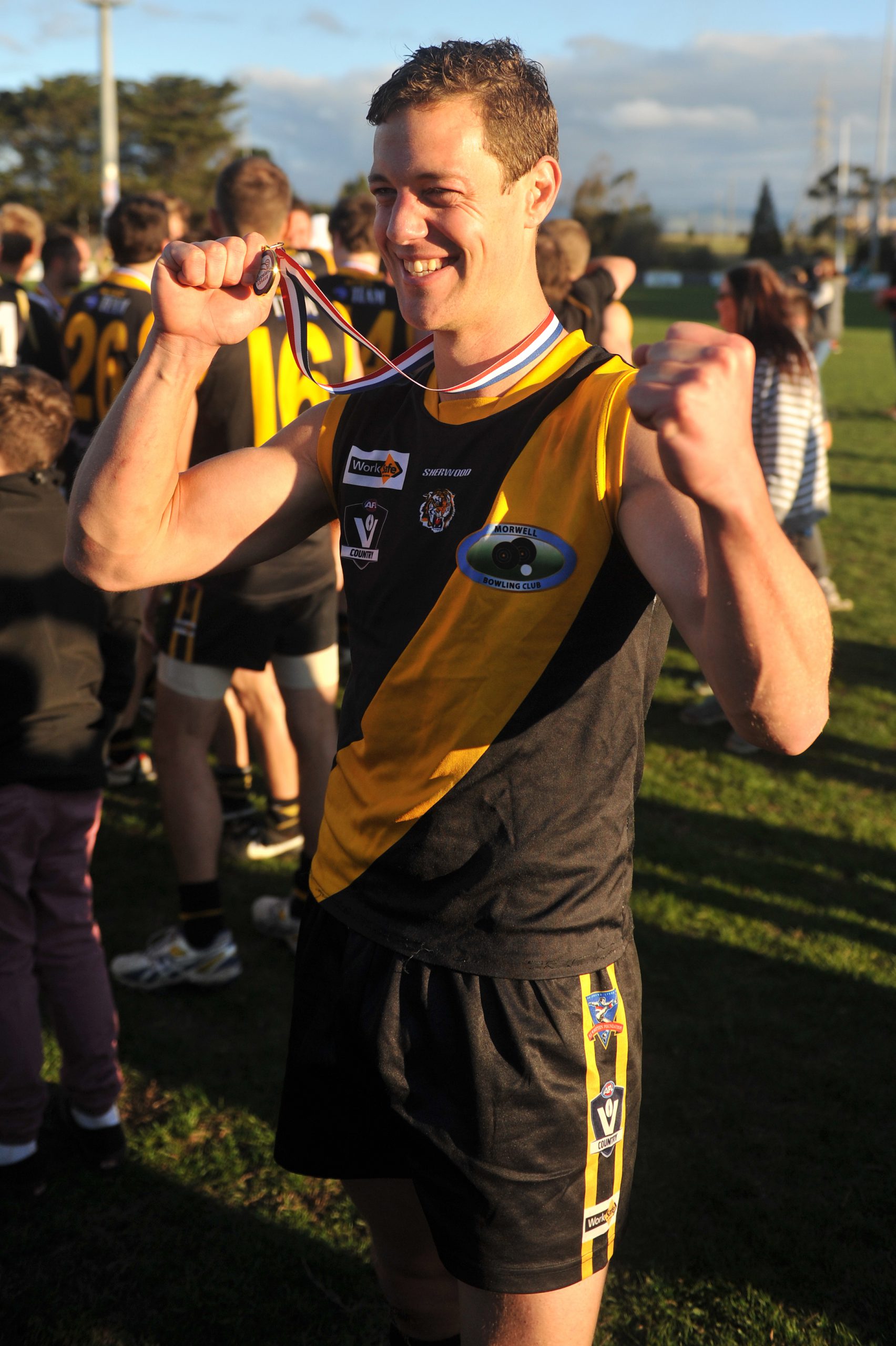 ADAM Bailey has gone from the top of the Gippsland League to the bottom of Mid Gippsland for season 2015.

The Trood Award and Rodda Medallist for GL best and fairest, and back-to-back premiership player, has left Morwell behind to coach Yallourn-Yallourn North for at least the next two years.
Bailey has spent half his life at Morwell; he began playing there in 1998 after graduating from junior club Churchill Kangaroos, and made his senior debut at age 15 in 2000 under then coach Danny Miller.
Some 200-plus games for the Tigers later, Bailey said it was time for a change and a new challenge.
The 29 year-old was previously an assistant coach and co-captain of Morwell, and wanted to take his leadership skills to a new level.
"It was time for a bit of a change… and I knew I had to do a bit of an apprenticeship before coaching at Gippsland League level," Bailey said.
After being made a life member at Morwell last year, where he shared a long career with best mate Michael Duncan, Bailey said it was a tough call to move on.
"(It was) massively (hard), really tough to make that decision… (but) it was probably time for some fossils like me to make way for some of the younger guys," he said.
Having endured years at the bottom end of the ladder in his early days at Morwell, Bailey is no stranger to the situation he finds his new club in.
He said he was fully aware of the challenge facing YYN, but was prepared to put in the hard yards to turn the club into a premiership contender within three years.
Morwell teammates and former Bombers such as Tom Hutton and Campbell McInnes have come across with Bailey to help in the rebuild, which has already begun to bear fruit.
A 60-plus strong list at YYN is backed by a promising junior system, and Bailey intends to work with all tiers of the club to achieve his goals.
With a strong pre-season behind his new club, all that's left is to bring on round one.