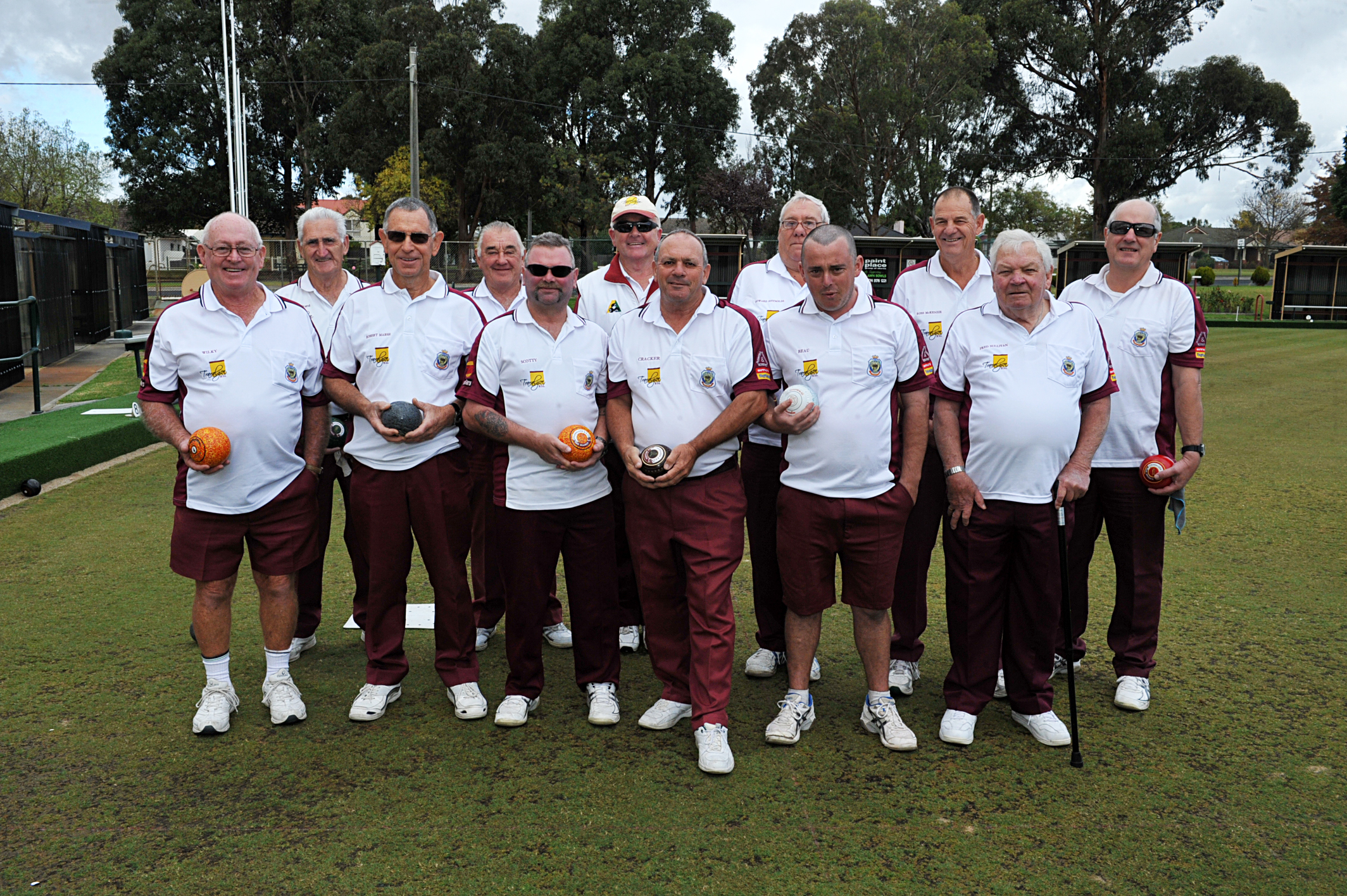 TRARALGON RSL's tilt at a maiden Duke of Edinburgh shield fell short at the weekend, but the proud club did not surrender lightly at the annual state-wide RSL exclusive lawn bowls championship.

With two previous venue victories to its name, but no overall title, Traralgon RSL entered teams of 16 at two section venues – Swan Hill and Murray Downs – to pursue the coveted shield.
"Unfortunately we haven't quite had enough points on the board to win the Edinburgh Shield, which is our ambition, we unfortunately have never won it," team manager Fred Sullivan said.
The club's number one side started on the right foot, winning all four rinks against Dandenong to put itself in contention early on at Swan Hill.
However, defeats at the hands of Bendigo and Kyneton relegated Traralgon to a third place at the venue, where it finished with a ledger of three wins and two losses.
Traralgon RSL's other squad of 16 travelled to Murray Downs where it endured a tough two days of bowls.
The side finished fifth out of six in the section, managing just the one win over Dandenong red 48-36.
It was hard going from the outset, as Traralgon went down to Swan Hill 60-38 and Shepparton 51-42, before splitting the spoils with a Portarlington and St Leonards combined team 39-39.
Section winner Kyneton also knocked off the Traralgon side 74-35.
The competition continues to get tougher, with more and more teams travelling up the Murray to compete each year.
Sullivan said regardless of results on the green, the RSL competition was always a much-anticipated opportunity for veterans to reunite.
"It's been in vogue since 1964 and it's now becoming more popular, in the last few years we've gone up by about 20 teams overall," he said.
"Initially it was a case that we'd go up there and our World War II veterans would meet up with mates that they served with… we haven't got too many WWII veterans around these days and those that are around are a little bit too old to play bowls.
"Most of our guys now bump into veterans who were with the Vietnam campaign, blokes that were in the Korean campaign.
"We're all getting older and now we're relying on the younger generation coming through as service people and we're fortunate we have a good backing of affiliate members who are the families of past veterans."
And while the fond ties of friendship are pronounced, the rivalries on the green are intense.
"There's a lot of camaraderie between all the people that are up there, they look forward to being with each other… but there is definitely a very keen competitiveness up there," Sullivan said.
"Some of these people that go up there will be in their late 80s, early 90s, and you'd think they were teenagers."
The club members will turn their attention to Anzac Day upon return and are set to begin selling tokens today.
About 10 teams contested the shield from Gippsland, including the likes of Morwell, Moe, Drouin, Leongatha, Bairnsdale Phillip Island, Warragul, Lakes Entrance and Sale.