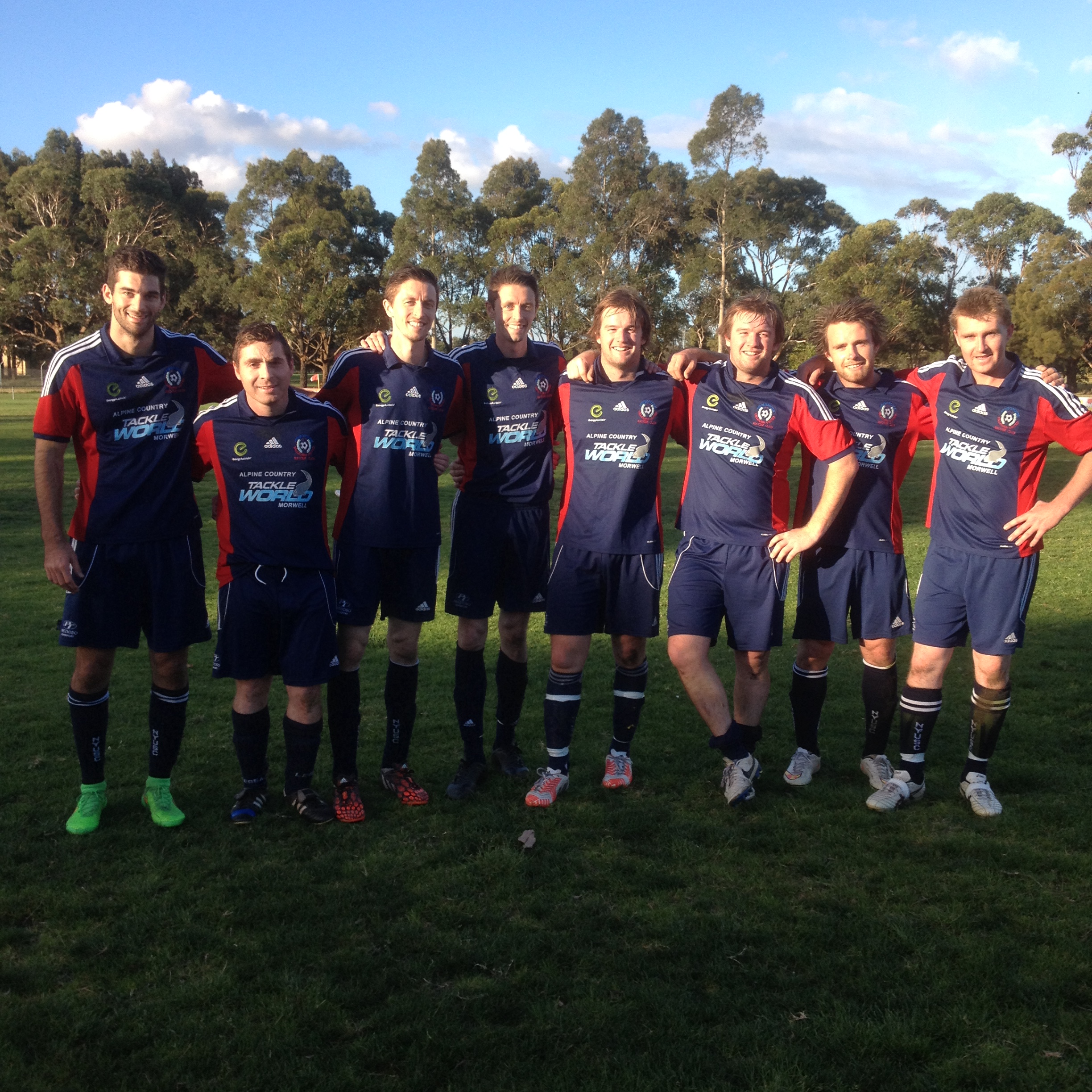 THERE was brotherly love in the air at Burrage Reserve on Sunday, when four sets of siblings took the park for Newborough Yallourn United's senior team against Trafalgar.

Eight of the Combine's starting XI had a blood relative on the pitch as Shannon and Luke Buhagiar, Adam and Andrew Batt, twins Jayden and Justin Mathison and Mark and Dylan Fairbrother made Gippsland Soccer League history.
Shannon said the team song was belted out with a touch of extra gusto to commemorate the occasion after NYU accounted for Victory 3-2.
"I argue with my brothers most of the time, as you do with all siblings, but it does feel pretty good to get a wins," he said.
"Singing the song after it made it that little bit more special."
Justin came into the side this week to make up the magic eight after missing pre-season due to cricket commitments, and is likely to maintain a spot in the seniors having been a regular in recent campaigns.
Shannon said it was not uncommon for the group to play together, which had been the case through much of their juniors with the exception of the Fairbrothers, who came across to the club this season.
"We've kind of all grown up playing together, it happens every so often (that we play together) and it's probably going to happen more through the season," he said.
"Most of us went through the Newborough juniors… and there's also a lot of other brothers around the club as well so it's a real family affair at the moment."
Fostering a 'family club' feel has been part of the NYU consciousness in recent seasons, and its manifestation on the field was a reflection of its success on that front.
"Having the eight brothers in the same team gives a real family affair persona around the club," Shannon said.
"It's very friendly and we all treat each other like brothers anyway; we've all got that mutual respect… it makes life around the club a lot better.
"We're actually going pretty good this season, we've already got a few wins on the board and starting to play a lot better, I think we're just very excited about getting a few more wins and actually doing better than the last few years."
Newborough sits sixth on the GSL ladder after five rounds.