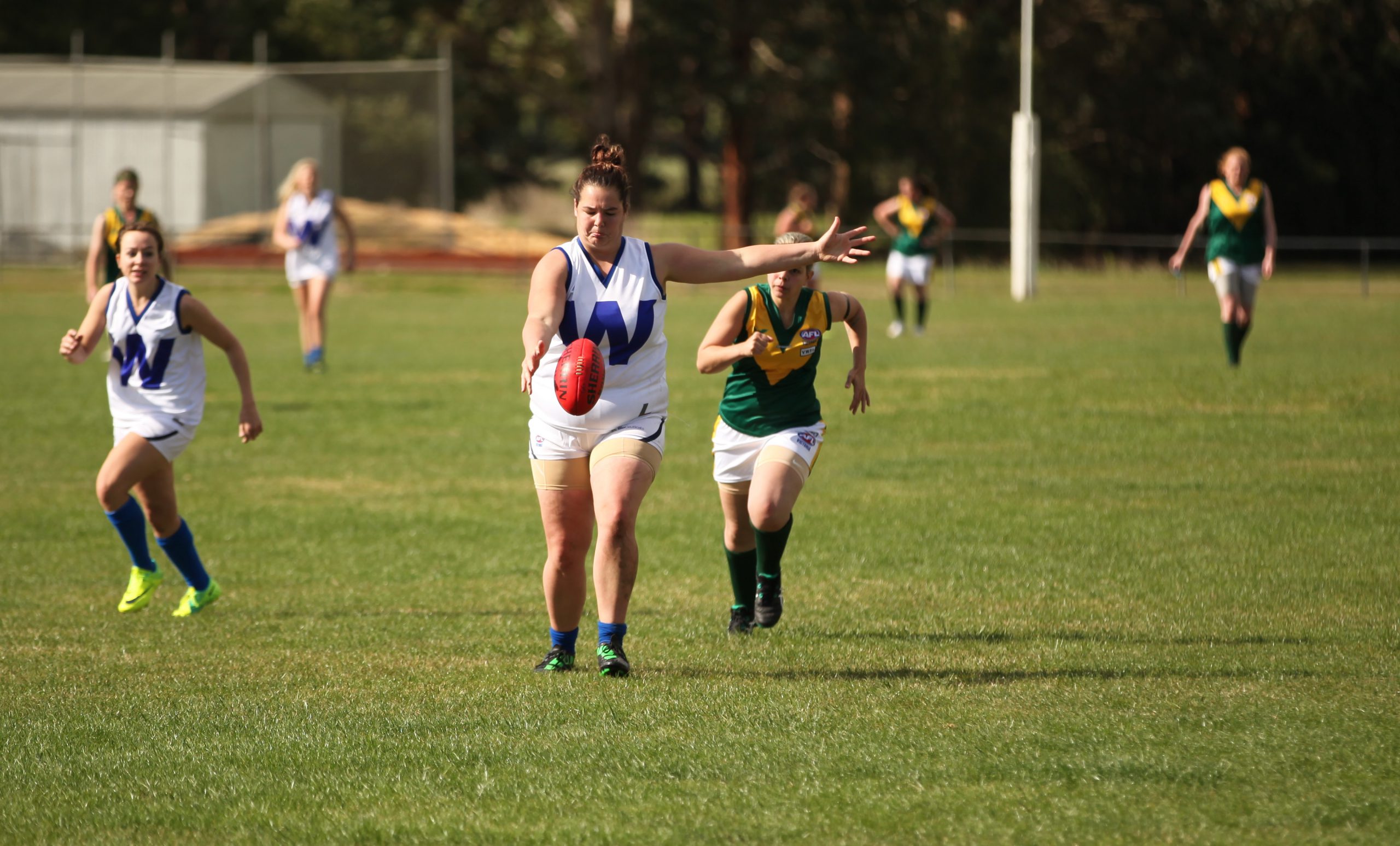 FOOTBALL
By SAM DARROCH
IT was a near perfect debut for the Gippsland Galaxy in the Victorian Women's Football League at the weekend, when the newly formed outfit thrashed Endeavour Hills 10.23 (83) to 1.4 (10) at Gormandale.
Sarah Jolly booted four goals, while Rachel Drenen and Tayla Tatterson kicked three and two respectively in a dominant showing, which saw the home side bound to a 6.7 (43) to 0.0 (0) lead by quarter-time.
Endeavour Hills kicked its sole goal in the second term as Galaxy utilised their speed across the ground and at the stoppages to deliver the ball quickly to their key targets up forward and extend their lead to 55 points at the main break.
The second half was a formality as Gippsland easily accounted for its fellow debutant.
Gippsland's maiden outing in the division five east competition came on the back of just one month of training under coach Nikki Schroeter, who was thrilled with the first up effort.
"We couldn't have asked for a better start to the season," Schroeter said.
"We've still got a lot to learn but what we've put into our training sessions in one month, (and) what the girls have shown in one game, we couldn't ask for anything better.
"They do nothing but listen and whatever you tell them they go out and achieve."
The squad is made up of a diverse range of players, both with and without significant football experience.
However, Schroeter said the skills many players brought over from other sports had translated well into Aussie Rules.
"A lot of girls have played netball which is really handy because they know timing of leads and leading to space," she said.
"We're winning a lot of the ball and it's very fast free-flowing football, we've just got a lot to learn if we do come across a very quick team because at the moment they're very ball hungry and they all want to kick goals."
With a decent crowd on hand to witness the historic match, Schroeter said the girls were chuffed to receive generous support in their first match.
"We didn't expect to have anyone come and watch us and we had a lot of supporters behind us which was really good," she said.
Gippsland will travel to face Rosebud in round two on 2 May.
RESULTS
Gippsland: 6.7 (43) 8.13 (61) 9.18 (72) 10.23 (83)
Endeavour Hills FC: 0.0 (0)? 1.0 (6)? 1.1 (7)? 1.4 (10)
Gippsland
Goal Kickers: S. Jolly 4, R. Drenen 3, T. Tatterson 2, P. Chapman
Best Players: S. Jolly, K. Cunico, P. Chapman, B. van Nooten, T. Kilgower, R. Jennings