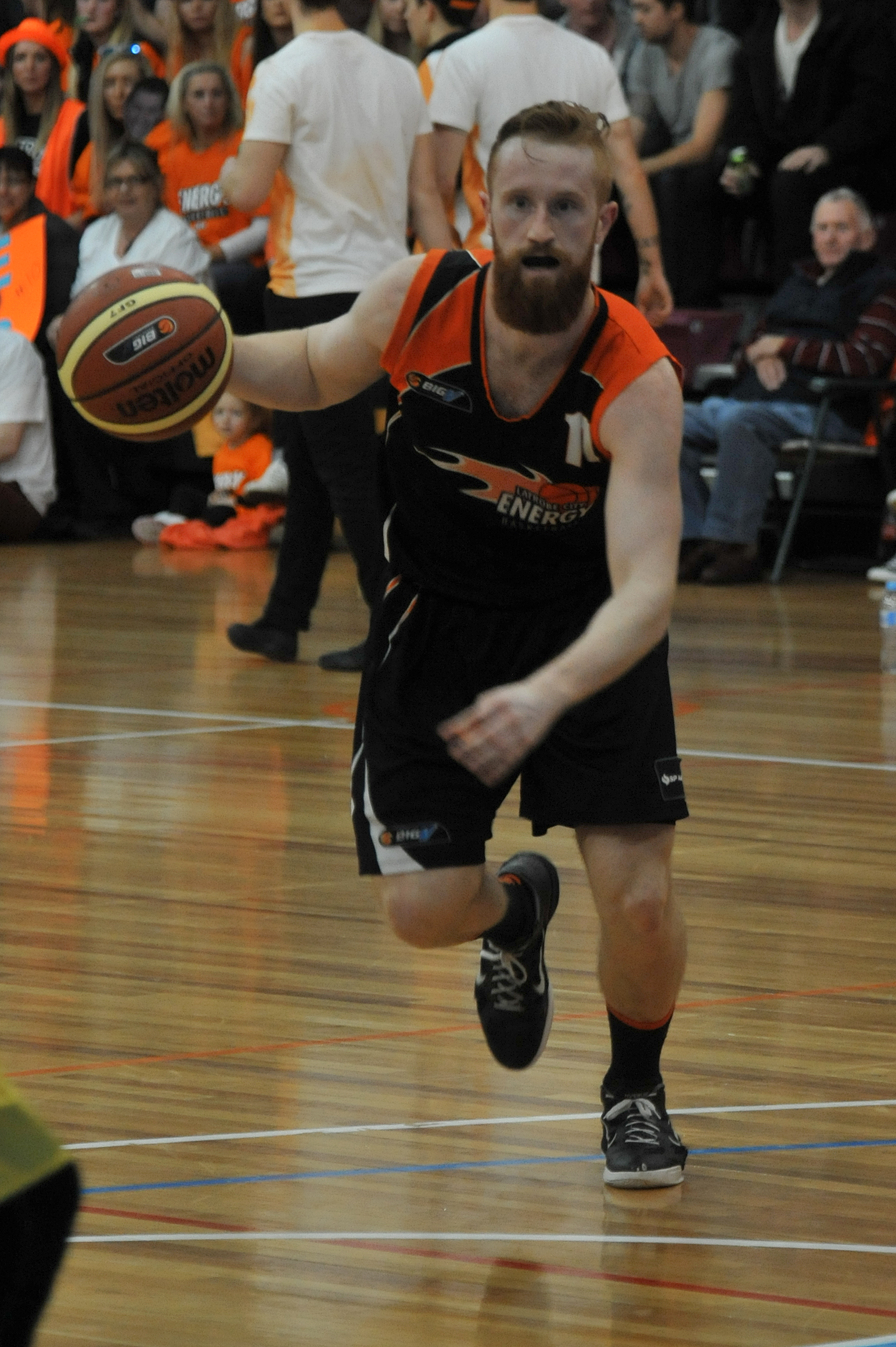 LATROBE City Energy made it five on the trot in men's BigV division one basketball by defeating Warrandyte Venom by eight points in Traralgon on Sunday.

Energy put together a consistent opening half, with 22 points at 42.1 per cent from the field in each of the first two quarters to lead 44-33 at the main break.
The home side slowed down a little in the second half but was able to extend the lead in a 19-17 third term.
Warrandyte won its only quarter of the match in the fourth, 23-18, but could not bridge the gap to the reigning premier.
Energy coach Les Stothard said it was encouraging to win comfortably, despite playing short of par.
"I wouldn't say we're playing the best but we're getting the job done which is a good sign," he said.
"We controlled it for the most part, we certainly didn't play great but we just found a way to sort of maintain a buffer of about 10 to 15 points for most of the game.
"It was one of those games where I spent a lot of it frustrated, however the scoreboard indicated we were doing it more comfortably than we probably were."
Talismanic Jordan Canovan posted a double-double 16 points and 10 rebounds, while Billy Hughes put up 14 points for the afternoon. Evergreen Vashon Weaver was instrumental in all areas in his second game back from a hamstring injury with nine points, seven rebounds, six assists, three steals and a block.
United States import Terrance Beasley had little impact due to early foul trouble, but Stothard said it was positive to see the side lift in his absence.
"It's a sign of our group that we can win games without our import having much of an impact," he said.
The result saw Energy retain second spot on the cross conference ladder behind Chelsea – the side which knocked it off in round one.
Latrobe City's women's team did not fare as well against Whittlesea Pacers, going down 63-76. After a 20-20 first quarter, Energy stumbled in the second to trail by 11 at half-time, then 16 by three-quarter-time.
The home side won the fourth 15-12 but ran out of time to close the gap. Energy is now fifth on the division one ladder.