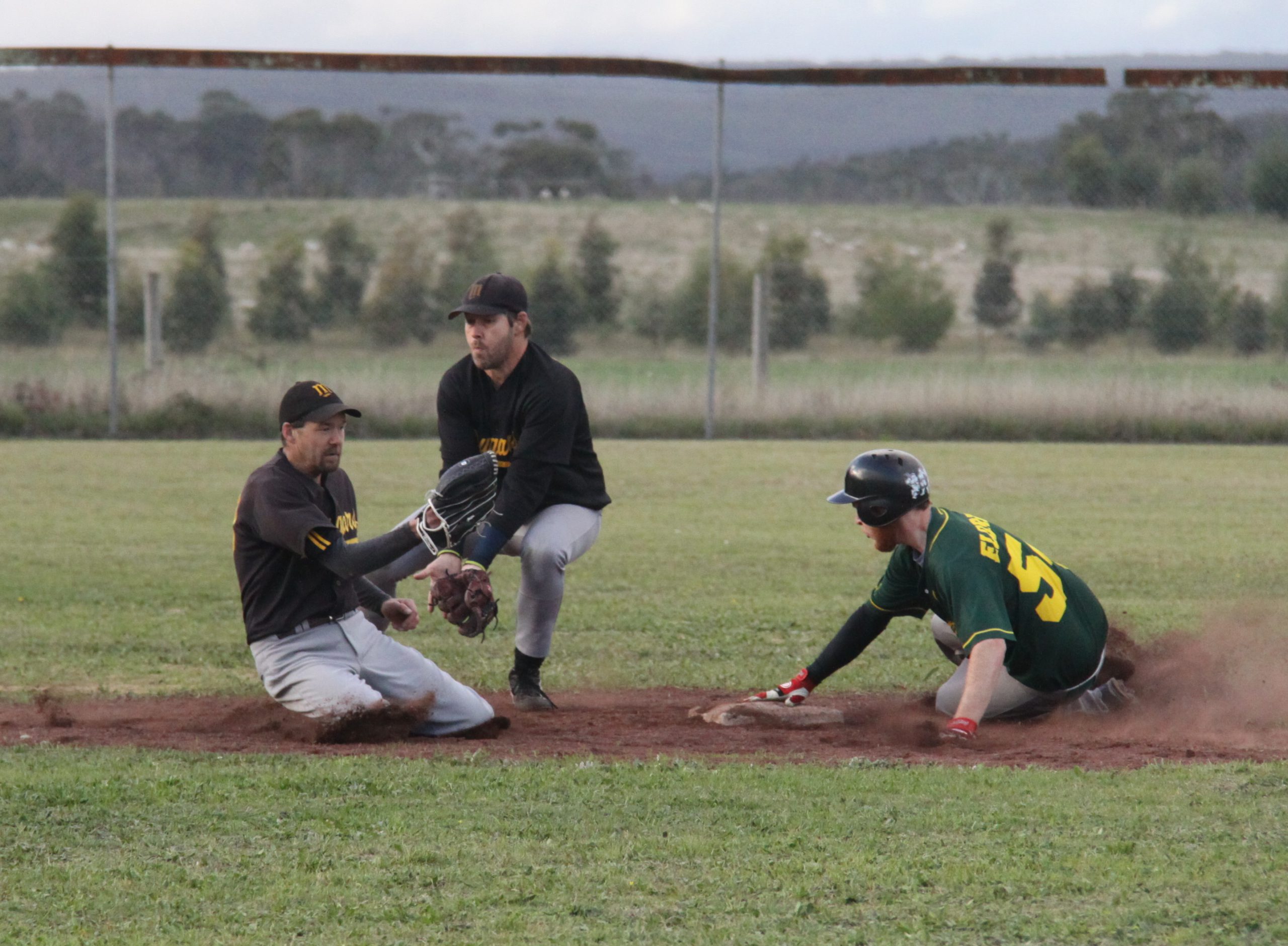 BASEBALL
THE Moe/Newborough Dodgers turned the pain of last season's grand final loss to Traralgon Redsox into a positive at the weekend, defeating last season's premier 5-3 in the Latrobe Valley Baseball A grade finale replay.
The Dodgers opened the scoring with three runs in the first inning thanks to RBI doubles to Mat Luke and Brett Wilson.
The Redsox remained scoreless into the second where the Dodgers added another run on a fielder's choice.
Pitchers from both sides held the bats quiet for the next five innings until the Redsox bats hit their straps, scoring three runs.
The 2014 runner-up responded with a run of their own and held the Redsox scoreless in the ninth to take the win 5-3.
Nathan Simpson was commanding on the hill for the Dodgers with eight strikeouts, one walk and allowed just three earned runs in nine innings.
Best for the Dodgers were Simpson, Luke and Wilson and for the Redsox, John Kus, Luke Hornstra and Ben Shepherd.
South Gippsland Miners travelled to Sale to take on the Rangers and the home side showed no mercy to the new team.
The Rangers scored 19 runs in the first three innings and Will Hector held the bats quiet.
Debutant Aaron Hobledra battled hard on the mound for the Miners but gave up 16 runs and 14 hits before the bullpen was activated.
Andrew Norman had a day out with the bat having five hits for the Rangers who were far too strong.
The Miners did manage a few some hits and scored three runs but the deficit was telling of the contest as the Rangers ran out winners 23-3.
Norman, Adam Jackson and Andrew Pembery were among the best for Sale while for the Miners Tim Katz, Ricky Knox and Hobledra tried hard.
Churchill Braves welcomed Morwell Cougars back to A grade with a good contest at Toners Lane.
The Cougars out hit the Braves overall but left runners on base too often while the Braves took full advantage with some good aggressive base running to come away with an 11-2 win.
RESULTS
A grade Sale d South Gippsland 23-3, Churchill d Morwell 11-2, Moe d Traralgon 5-3
B grade Churchill d Morwell 18-9, Moe d Traralgon 9-8
C grade Churchill d Morwell 26-6, Traralgon d Moe
Under 16s Sale d Churchill 11-7, Traralgon d Moe 11-8
Under 13s Sale d Churchill 10-6, Traralgon d Moe 9-0