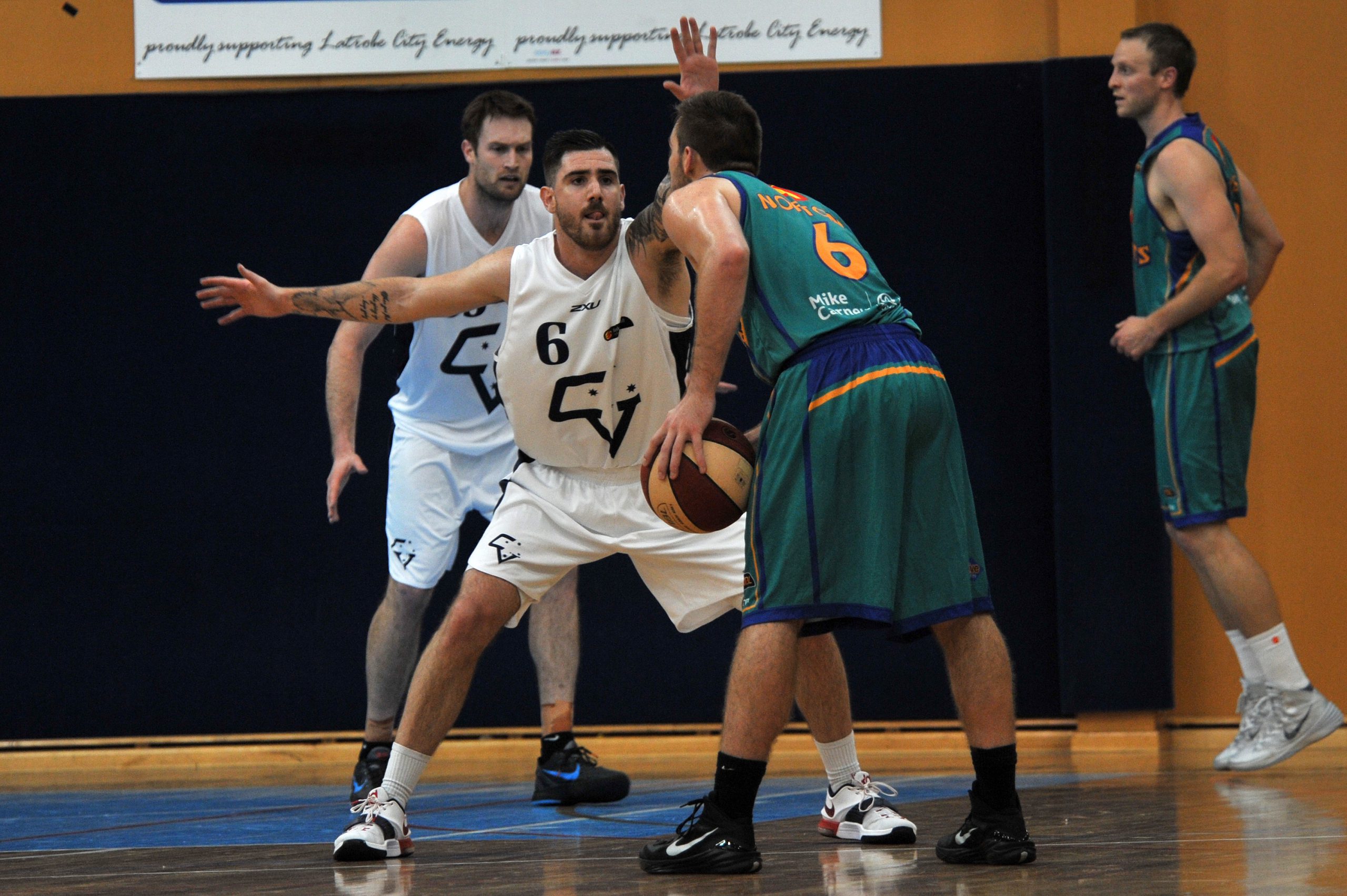 THE absence of air-conditioning at Latrobe Valley's major basketball centres has put the region's capacity to host future large scale sporting events in jeopardy.

Extreme heat at Traralgon Sports Stadium during the under 16 and 18 state championships in February, the first such competition held outside of Bendigo in years, prompted Basketball Victoria Country to consider relocating the event in 2016.
In a letter to Traralgon Amateur Basketball Association and Latrobe City Council dated 31 March, BVC stated the top temperature on the Sunday of the event reached 39.8 degrees, 0.2 degrees shy of the cancellation threshold, putting player welfare at risk.
"BVC is now looking into a contingency to remove the event from Traralgon etc., due to the lack of appropriate cooling facilities at the venues," the letter read.
Basketball centres at Latrobe Leisure Morwell and Churchill were also utilised for the tournament, both of which lack on court air-conditioning, a problem shared by Latrobe Leisure Moe Newborough.
Council has moved to address the situation, pledging both interim and permanent solutions in a report tabled at its 25 May meeting.
TABA president Sharon Royal said it would be devastating to lose the prestigious tournament, which aside from heat concerns was an "absolute success".
"If we were to lose the championships I think our name is tarnished," Royal said.
"It's the quality of our name, we want to be known as one of the (leading) stakeholders in country Victoria basketball, and having the best basketballers, not having the (subpar) stadium."
Royal said the TABA secured industrial cooling fans for the championships in anticipation of high temperatures, and ensured its players were managed appropriately in lieu of the conditions.
She said the association was not informed as part of the tender for the tournament that air-conditioning was a requirement, but the BVC response came as a wake up call.
"I suppose a little bit of poor planning on our behalf and council's behalf (to allow this to happen), so I think they've learnt from it and we've learnt from it that for us to get these top notch events, we have to make sure there's plans in place to have a cooling system available," Royal said.
In response to the BVC letter and a submission from the TABA, council has marked its intent to introduce short and long term measures to ensure cooling needs are met at all aforementioned basketball centres.
Latrobe City mayor Dale Harriman said the lack of on court air-conditioning across the Valley was a design oversight which was now being addressed.
"At the moment we have basketball associations across Latrobe City working to get state and national level championships and events, and it's been put in jeopardy because we don't have climate control and air-conditioning in the centres," he said.
"It's just disappointing it's been an oversight in the past and one we need to correct."
Harriman said council was now exploring immediate options to alleviate the heat at all centres.
"There's a number of options we're looking at which are not necessarily a 'quick fix' but can be done quickly and solve the problem, but we're waiting on the reports to come back (to find out) the most effective method of keeping those courts cool (permanently)," he said.
"We're looking at rolling it out across all the stadiums depending on usage, because we've got to remember it's not just the state and national championships (at risk).
"Our kids are going and playing on there in December, February and March with our domestic competitions, whether it be basketball, badminton, soft tennis – we can't have our kids being put in those conditions either.
"We want to make sure we get it right and a long-term fix."
Latrobe City has hosted many high profile basketball events in the past with significant economic benefit.
The 2012 FIBA Oceania Pacific Youth Championships, 2013 Victoria Country Future Stars under 12 tournament, 2014 BVC under 12 championship and this year's under 16 and 18 BVC championship all brought in a total economic impact of more than $1 million.
Traralgon also hosted matches during the 2006 Commonwealth Games, and staged 3×3 national qualifying events at Traralgon and Churchill at the weekend.
"If we hadn't done anything or resolved to do anything yes they (drawcard events) were (under threat). I think the fact we've looked at it and are taking action on it gives us some breathing space," Harriman said.
According to a cost estimation commissioned by council, evaporative cooling measures across the five courts in Traralgon would total about $205,300 and refrigerated air-conditioning $757,000.
Installations across all Valley centres were estimated at $644,300 for evaporative and $2.35 million for refrigerated.
The council report recommended interim measures in 2016 to ensure the BVC tournament can be retained, and to refer to expenditure in the 2016/17 budget for a more permanent solution.
"We're doing our end of year budget review, so part of that review will be where we can find some funds to get this started as soon as possible," Harriman said.
"The next summer might be missed, I don't think we could get a practical and proper installation made before that summer, but definitely by the summer of 2017 we'd want something in place."
Discussions are ongoing between Latrobe City, TABA and BVC with regard to the region's prospective hosting of the 2016 state titles.