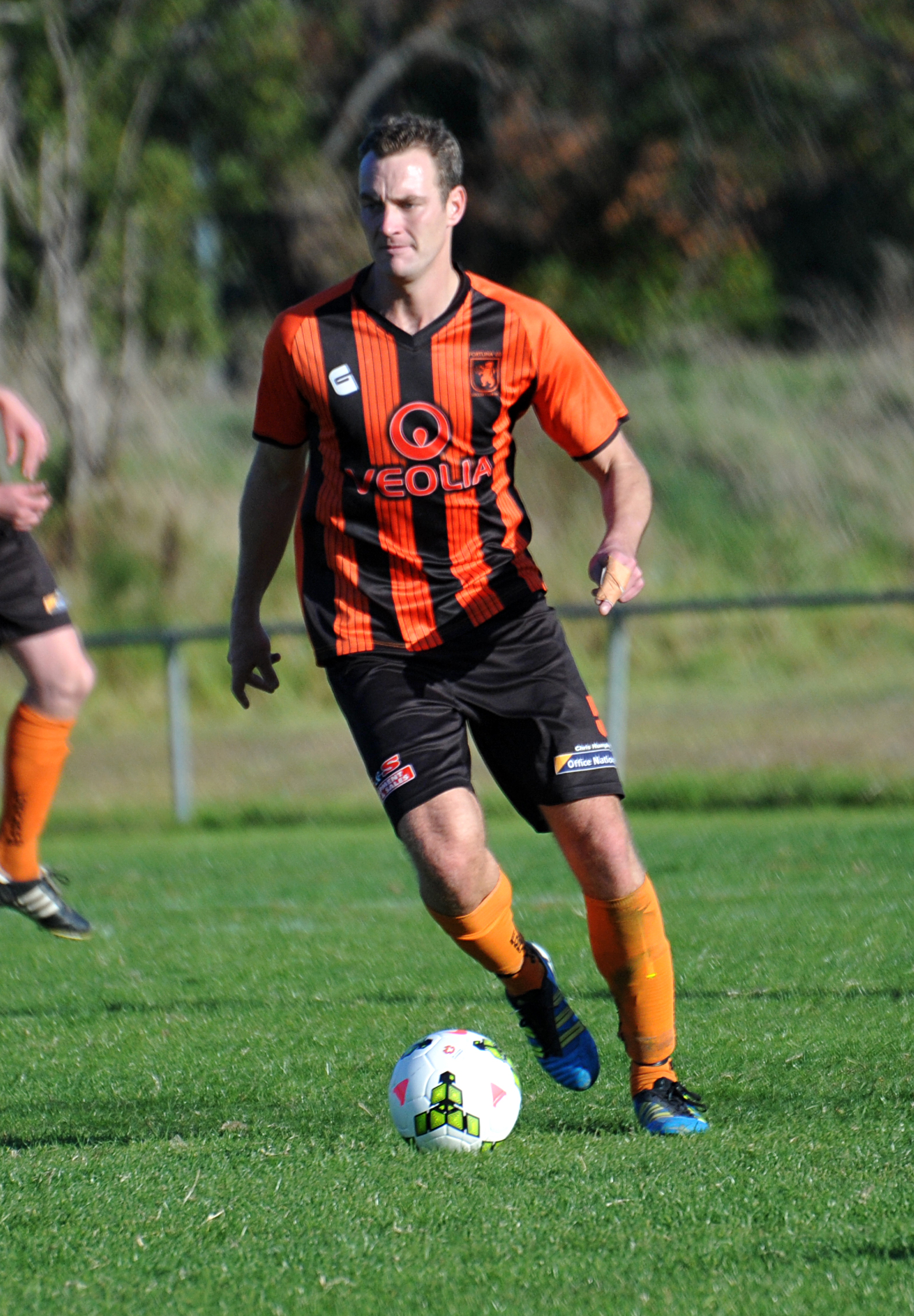 RELATED COVERAGE: Sun sets on Swans, twice
A PENALTY shootout in near pitch black darkness provided a climactic finale to a dramatic contest as a resurgent Fortuna bumped Sale United out of the Battle of Britain Cup at the weekend.
By the time Fortuna's Alex Bowman slotted home the winning spot kick the Godfrey Baldwin Reserve was enveloped by gloom, following a 2-2 draw and shortened extra-time period played in dying light.
Described as "like backyard soccer when you were kids… (it's dark) but you don't want to go inside" by Fortuna coach Mauro de Luca, the upset victory over last year's cup runner-up was a huge boon for the rebuilding club.
"Considering we've never had a full squad all year, even at the weekend we didn't have a full squad… we had injuries and were just down on players, from where I wanted to be at the start of the year to where we are right now I think the club's improved and the players have stepped up," de Luca said.
"I'm happy as a coach and I think the club, they knew it was going to be a hard year for us, but I think they're pretty happy with where we're sitting right now, especially knocking off Sale… we didn't expect that.
"It's a great stepping stone for next year and beyond."
Missing star striker Hayden Tanti, Fortuna was forced to win the hard way after Sale snatched the initiative with an early first half goal, sending the Swans to the lead.
Sale doubled its advantage from the penalty spot after half-time and appeared to be cruising with 20 minutes remaining until Ivan Vekic reduced the margin to 2-1.
A late goal to Bailey Mangano pushed the game to extra-time, which was shortened due to failing light, and a shootout ensued when the deadlock was not broken.
Fortuna goal keeper Jason Collins was the hero, saving a Tommy Nguyen-penalty, which ultimately saw his side through, finishing 2-2 (4-3 pen).
Now looking forward to a semi-final berth in September, De Luca said the opportunity to lift the coveted cup was a big incentive to continue improving.
"It's one of the oldest trophies in Victoria and it means a lot to the club, we haven't won that trophy in a while so we'd like to get our hands on it," he said.
Falcons v Monash
Falcons 2000 commenced its Battle of Britain Cup defence at home to Monash on Sunday and maintained its unbeaten record for season 2015 with a 5-0 victory.
Full of confidence after last week's league victory over fellow title contender Sale United, Falcons hit the ground running to move safely into the semi-finals.
After a slow start the home side got off the mark with a tidy finish from winger Jordan Kennedy, which was soon followed by a Sam Amaira-strike to give the Birds a comfortable advantage.
For the second week running both Kennedy brothers found themselves on the scoresheet as Jesse Kennedy continued his rich vein of form by making it 3-0 at the break.
The second half lacked any real intensity but Falcons did manage to add two more goals to its tally with further strikes to Amaira and Jesse Kennedy making it a 5-0 win.
Falcons has the bye this weekend before closing out the final game of the first half of the season at home to Morwell Pegasus.
Moe United v Traralgon City
A DOUBLE to Matt Shearing helped Moe United oust Traralgon City from the cup competition 3-0 at Olympic Park.
Nick Dastey added the finishing touches to a dominant Red Devils' performance.
Churchill United v NYU
CHURCHILL brought the high flying Newborough Yallourn United back down to earth with three second half goals to bury the Combine.
The Rams' 3-0 win sent it into the semi-finals of the knockout competition.