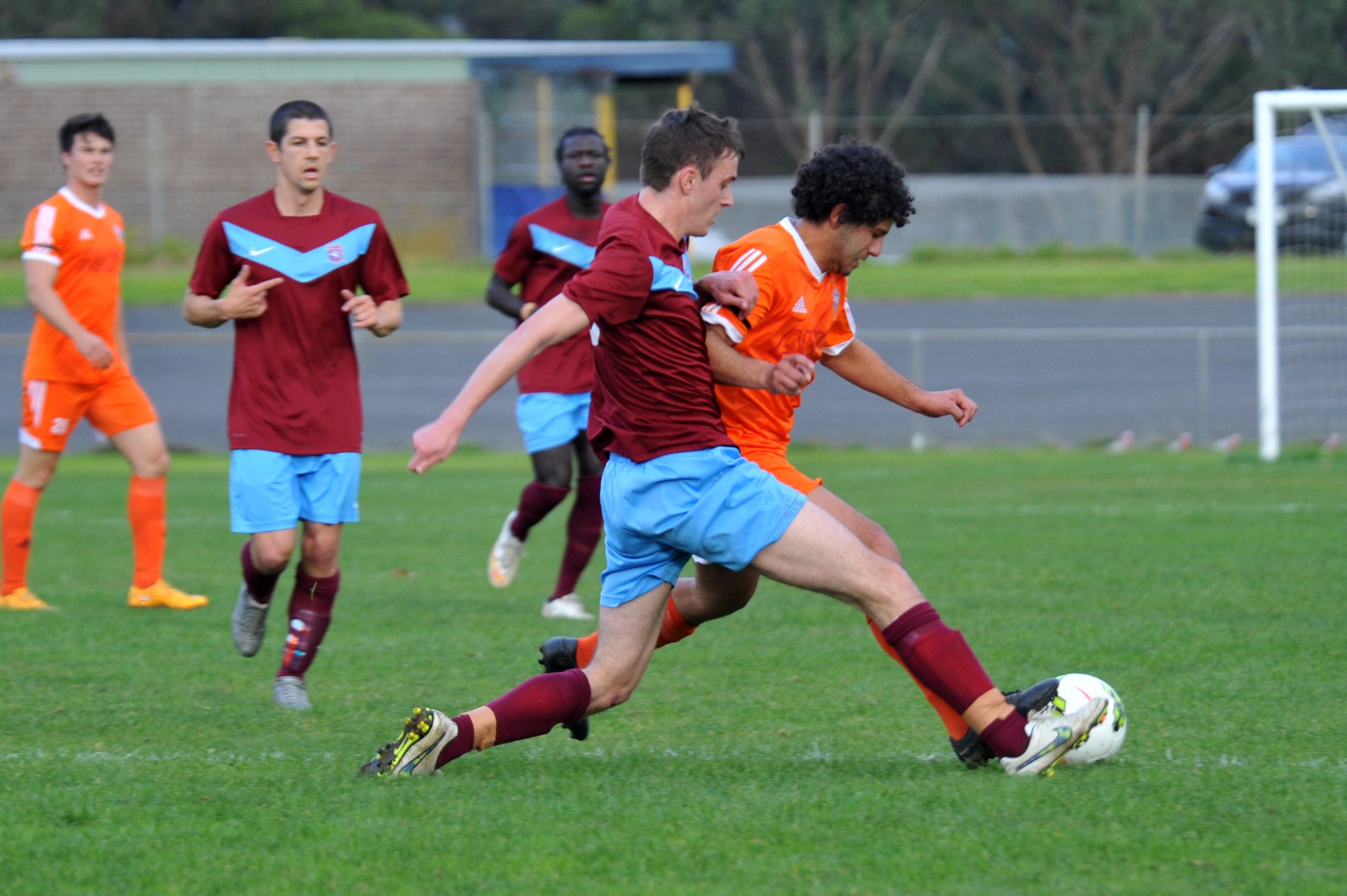 HALFWAY through the State League south-east division one season, Morwell Pegasus sits halfway on the competition ladder following a 4-2 win over Manningham United Blues at home on Saturday.
The result pushed the Horsemen to sixth on the table and put their goal differential back in the black at plus one, just one goal shy of fifth-placed Malvern City, with both on 16 points.
With three sides locked together in second on 19, Pegasus is within touching distance of a top four spot, which is exactly what coach Luke Cheney wants to lock down by season's end.
"Another pleasing win for sure to finish off halfway. We've learnt from the first half with who we played and what we came up against, so there's not as much unknown going into the second half.
"I'm definitely aiming for top four, no doubt.
"The ones we let slip in the first half (of the fixture) we need to turn into three points."
Suspension opened the door for Traralgon local Jack Lester to start for Pegasus against the Blues, and the home team began at a canter.
Cheney's men scored first through Malesh Hova Jadaeile in the opening exchanges, before John Kuol doubled the advantage.
Stef Ciccarelli latched on to a corner to make it 3-0 ahead of half-time, but Manningham kept itself afloat with a goal just before the break.
The home side continued to push in the second half, and made the deficit insurmountable when Kuol netted his brace to send Pegs 4-1 up.
A late Blues' consolation goal did nothing to change the outcome, as Morwell registered its second win on the trot to extend its unbeaten run to four games.
"(It's) pleasing to still be getting goals, because that's what we've been lacking, but we still could have put another three or four and killed the game off," Cheney said.
"We're starting to move the ball a helluva lot better now and a bit more understanding having close to the same XI every week, the players coming in know their roles."
Pegasus is back near full strength, with Tim Dawson due to return from overseas and suspended players coming back into the fold.
The side will travel to South Springvale at the weekend desperate for a win, after late equalisers cost it the three points in the past three meetings between the sides.