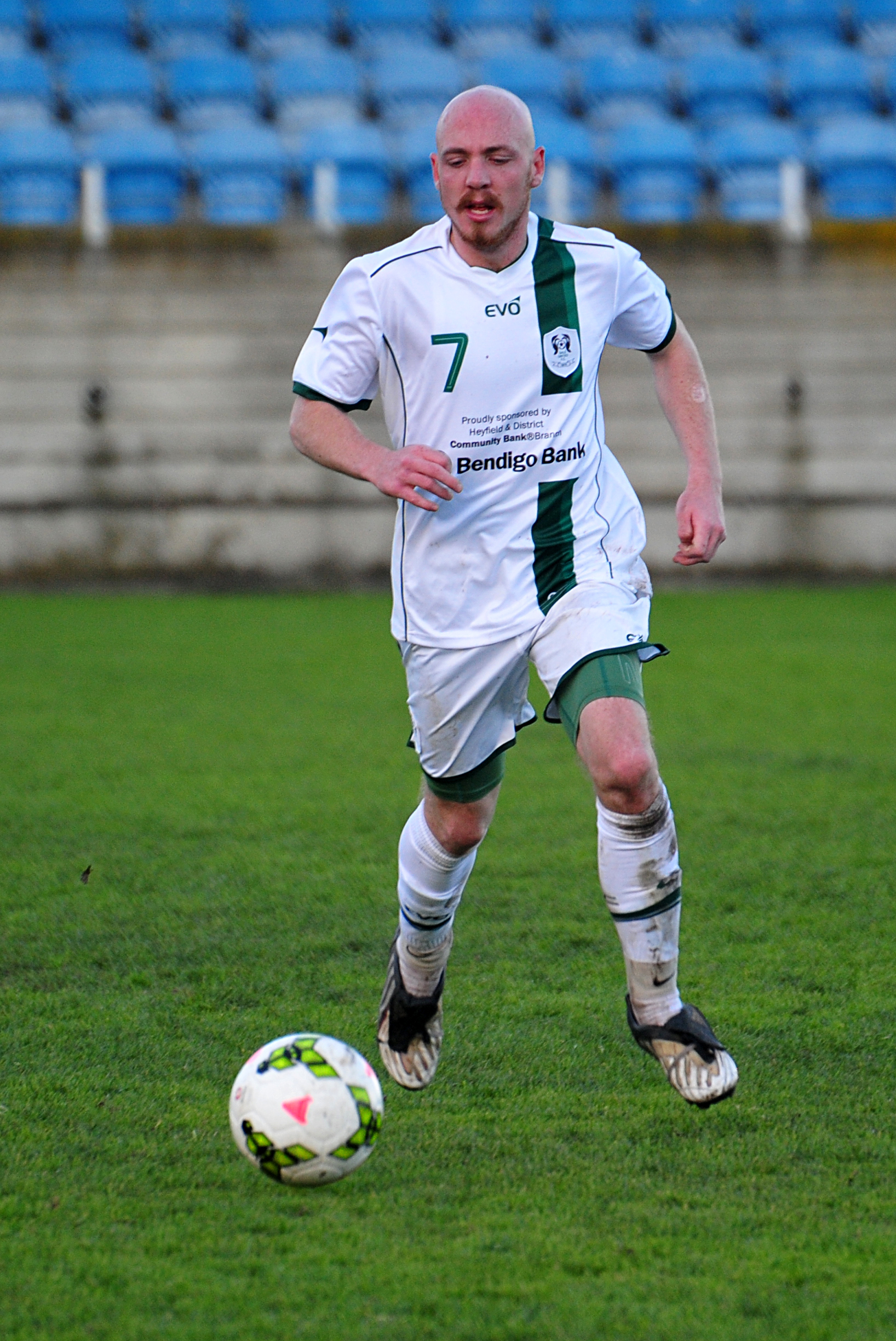 RELATED COVERAGE: Dot shots in the dark
THE scheduling of Sunday's Battle of Britain Cup tie between Sale and Fortuna has come under scrutiny, after the game ended in darkness at Godfrey Baldwin Reserve.

With no lighting available on the main pitch at Sale and the eventuality of extra-time and penalties, the 3pm start time proved a fraction late with the final throes of the penalty shootout being staged in near "pitch black" conditions.
Fortuna coach Mauro de Luca said the half-time break and extra time halves were reduced to make the most of the light, and the finale came close to a farce.
"It wasn't the referee's fault, I think it was the league's fault for starting too late," he said.
"When it got to penalties it was just ridiculous.
"When we won it I sort of said to them, it's not fair on both sides it doesn't matter who won or lost."
The Gippsland Soccer League rules of competition states a match official may postpone a game, to be rescheduled by the league, under exceptional circumstances.
However, Sale coach Ross McWhirter said he did not believe the fading light affected the outcome and took no issue with completing the game.
"We knew it was going to get dark, (but) we know the league isn't too fond of rescheduling games because we had a big backlog of fixtures last year which caused havoc at the tail end of the year.
"It's not ideal obviously to be playing in those conditions, but balancing it up… probably the best outcome from our point of view and the league's point of view was that it gets finished on that day.
"From a scheduling point of view it probably should have been scheduled for 2.30pm, all the games should have been brought forward half an hour.
"We're probably one of the few teams left in the competition that doesn't have the capability of lighting the main ground… I think there were things that probably weren't factored into the schedule and the timing of the game."
The GSL rules places the onus on clubs to "notify the GSL as soon as they have reason to suspect that a ground may be unsuitable for play in an upcoming fixture".
A GSL spokesperson said the issue had not been broached with the league and as such had no comment.