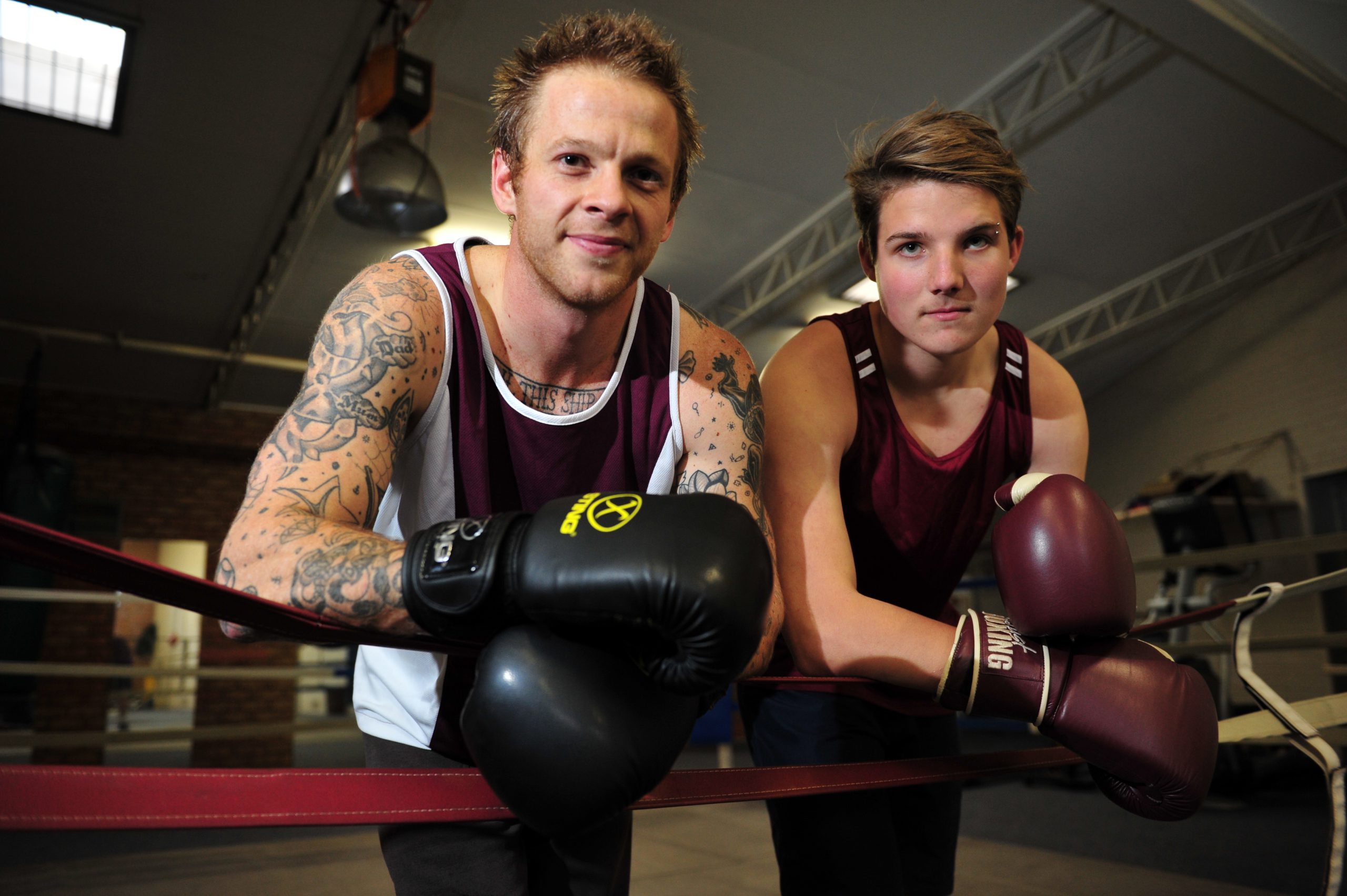 STEPPING into the ring for the first time is a daunting experience, as two Traralgon Boxing Club members recently discovered.

However, the blend of anxiety and adrenaline served only to whet their appetite for more.
Jarrod Zuehlke and Harley Martlew made their amateur debuts in Blackburn late last month, lighting the fuse on two potentially explosive careers.
Long-serving Traralgon Football Club player Zuehlke tasted success off the bat, winning by technical knockout in the second round of his bout.
At 28 years of age, Zuehlke's dormant interest in boxing – inspired by watching his cousin's fighting exploits – led him to attend Craig Morris' gym late last year, conveniently located at his home footy ground.
Instantly hooked, Zuehlke decided to step up his training and diet regiment this year to the point where he was confident enough to sign up for a bout.
Despite going in well prepared, the long walk to the squared circle was far from a stroll in the park.
"I was nervous as all hell, but in the corner I had Craig and (trainer) Chris Peters. I don't think it could have worked out any better; both are very experienced guys in that field," Zeuhlke said.
"They calmed me down a lot (but) before I walked out into the ring the nerves kicked right in, guts went all hollow and the legs went a bit jelly."
After a jumpy start, the Traralgon local settled and scored a TKO victory in the second round.
"Probably couldn't have asked for a better result for your first fight, once it was all over I don't think I could get the smile off my face," he said.
Now planning to take on some future fights, Zeuhlke said there was plenty to learn from his first outing.
"There's always room for improvement. Probably a little bit to do with my fitness, I ran out of a little bit of breath in the second (round)," he said.
"There were a few things that we'd been training on… that I never got to actually implement during the fight, so (I'll) just continue working on them and some basic things – head movement and foot movement and stuff like that.
"Just for the moment I'm enjoying what I'm doing with it, and just going to take it from there I think."
While Harley didn't share his clubmate's first up success, losing a unanimous points decision, the experience has steeled him for bigger and better things.
"It was great, I was a bit disappointed but I had to take it either way, win or lose, (and) next fight do better," he said.
"It was scary, that's for one. There was so many people and the ring was so different to the one we have in the gym, but it was just to the fight, eyes focused and go as hard as you can."
Now 15, Harley first came to the gym just over a year ago when a friend brought him along for a session.
Since then he has been hooked, and not just during sparring.
"It's a great way to get fit, it gives you so much confidence, self-defence, discipline; it's just great," Harley said.
The young tyro plans to continue, with hopes to take it as far as he can in the future.
He said transitioning from training to actual fighting was a big step, but a necessary one to reach his potential.
"I thought that I could push myself more, do more with my life, maybe pursue a goal (maybe) work through it (boxing) as a profession," Harley said.
"I want to continue boxing until the day I die, boxing is good."
Both fighters are set for another bout in Blackburn next month.