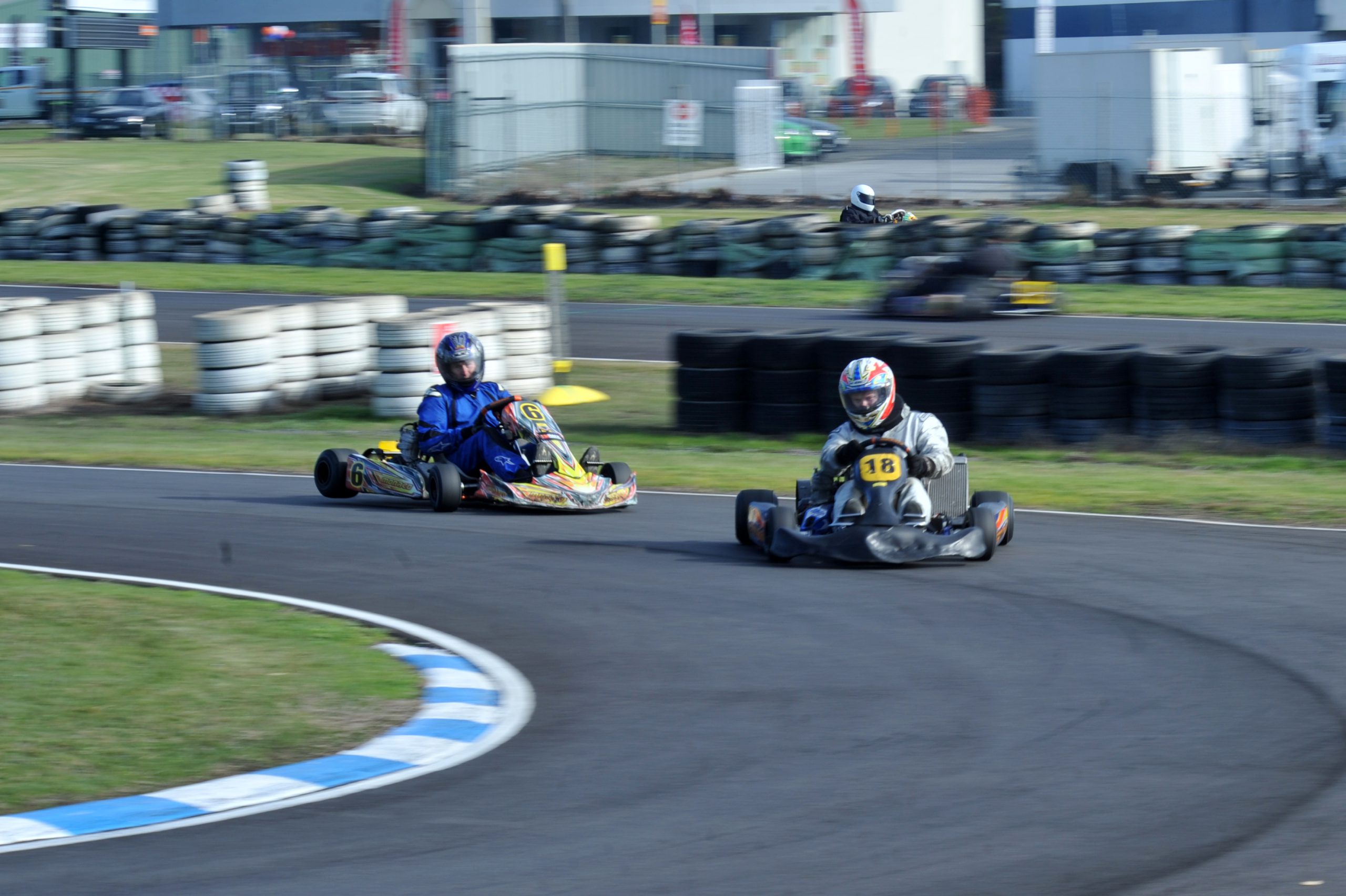 SAMUEL Morrow was the hometown hero when Gippsland Go-Kart Club staged the second round of the 2015 Golden Power Series at the weekend.

The host club member took out the TAG 125 restricted heavy class, securing a Power Series triumph for the second consecutive year and the only win for Gippsland at the meet.
Morrow breezed through his heats convincingly, and went on to win both the pre-final and final by half the length of the home straight.
Three other Gippsland drivers achieved podium finishes during the meet.
Jordan Caruso and Michael Bantick picked up bronze in the junior national light and TAG 125 light classes respectively, while Benjamin Bargwanna claimed second in the junior performance division.
Some 166 karters from across Victoria, and one who ventured from Darwin, competed at the event, which ran Saturday and Sunday in Morwell.
RESULTS
Sportsman Restricted Super: Martin Golledge Rochester, Sarah Burt Go Kart Club Victoria (GKCV), Andrew Jackman Geelong
Junior National Light: Zakkary Best Albury/Wodonga, Gerry Westerveld Rochester, Jordan Caruso Gippsland.
TAG 125 Light: James Cornfoot Eastern Lions, Bradley Marsh-Stepney GKCV, Michael Bantick Gippsland.
Cadet 9: Brodie Thomson GKCV, Beau Russell Ballarat, Lachlan Brady GKCV.
Junior Performance: Matthew Iredale GKCV, Benjamin Bargwanna Gippsland, Taine Venables GKCV.
TAG 125 Heavy: Aron Lawrence Oakleigh, Josh O'Neill Goulburn Valley, Vern Kranz Oakleigh.
TAG 125 Restricted Heavy: Samuel Morrow Gippsland, Beau Humphrey Bendigo, Brett Jenkin Eastern Lions.
Junior National Heavy: Cody Donald Eastern Lions, Ayrton Creagh Bendigo, Bryce Woollard Oakleigh.
TAG 125 Masters: Ian Branson Eastern Lions, Phil Smith Oakleigh, Brendan Myors Eastern Lions.
Cadet 12: Fletcher Harris Rochester, Will Harper Geelong, Nicholas Sacco Eastern Lions.
TAG 125 Restricted Light: Braydon Flood Geelong, Simon Phillips Bendigo, Thomas Freeman Goulburn Valley.