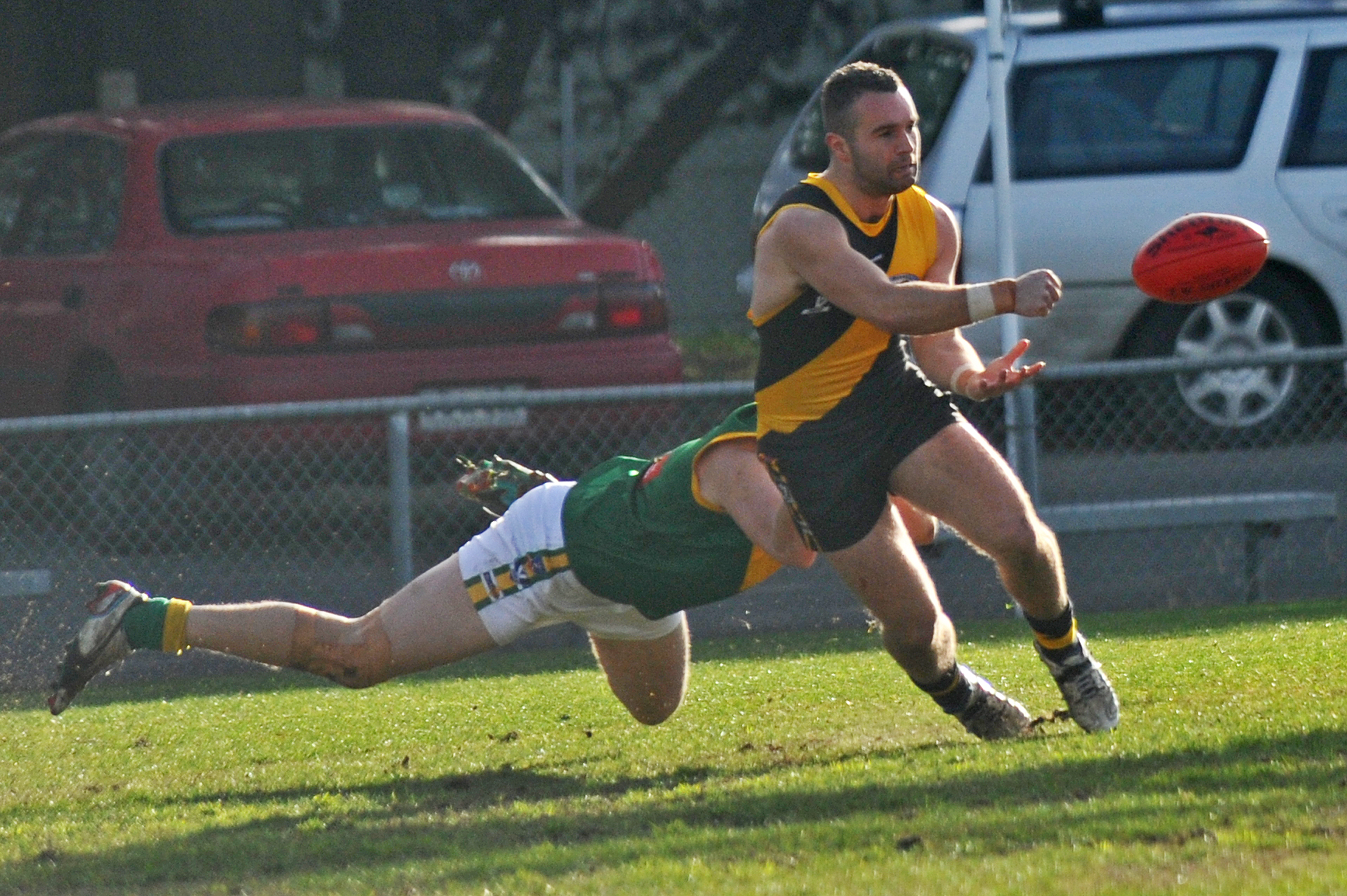 FOOTBALL
GIPPSLAND LEAGUE
MORWELL coach Joel Soutar will wait until tonight to decide whether he will return to the Tigers line up this weekend, after being sidelined with an upper ankle injury.
"I'll give myself until Thursday night and see how I feel. The moon boot came off on Monday," he said.
Coming off a narrow loss to Traralgon, the Tigers will host ladder leaders Leongatha.
"It's a massive challenge for us. We need to start stringing a few games together and beating sides above us to try to put ourselves in the five," Soutar said.
Saturday's clash will mark the start of a big three weeks for the two-time reigning premier.
"We have Leongatha, Wonthaggi and Sale. We need to try to pinch two of them, starting this week," Soutar said.
"I reckon Leongatha is the best team in the competition, they are definitely the bench mark."
However the Tigers coach is keeping his cards close to his chest when it comes to match ups.
"We have just got to limit their ball-use in midfield," he said.
The Morwell turf has not been a happy hunting ground for the Parrots over the past five years.
The visitor has however come close, going down by just four points in 2011 and 16 last season, in which the Tigers secured a second consecutive flag.
Leongatha was in front in the final term, but the home team stormed home with an eight-goal last quarter.
Traralgon will be bolstered by the return of several of its stars when it travels to Warragul to take on the Gulls.
In fourth, Traralgon is five and three after eight rounds.
It's a far cry from 2014, which saw it rue plenty of missed opportunities and finish just outside the final five in sixth, a game behind Bairnsdale.
The split-round format will see the six teams that played last week enjoy a week's rest.
However with its players aligned to clubs in the East Gippsland Football Netball League, week two of the split round nine is expected to see many Redlegs go back to their home clubs.
"All of our players are aligned with local clubs so they'll go back to their clubs this week. Some players might play, some might rest but it'll be nice to regroup, spend some time together as a club and get ready for the second half of the season," Bairnsdale coach Shaun Mooney said.