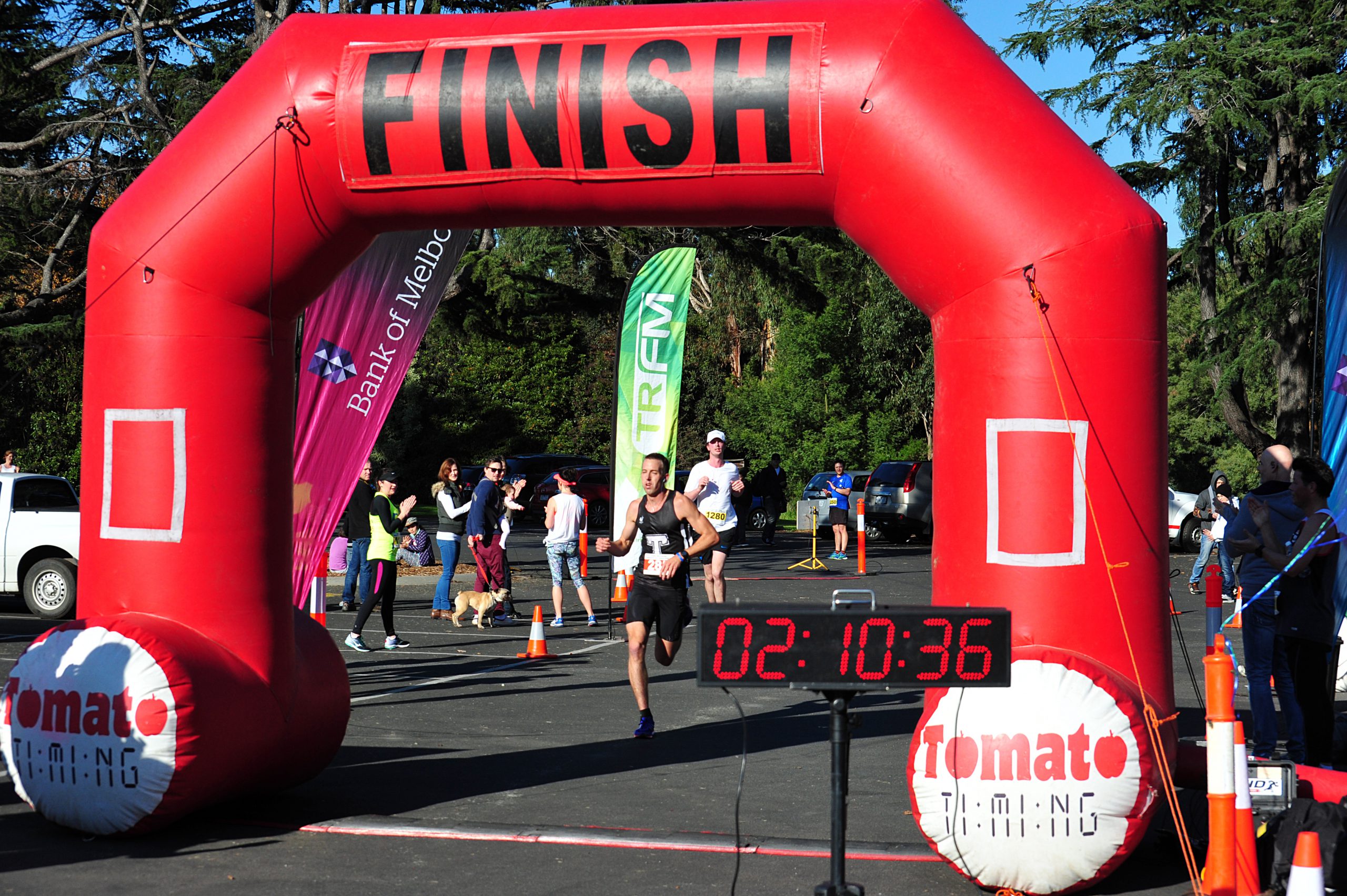 RELATED COVERAGE: Late registration steals the show
RELATED COVERAGE: New frontier for globetrotting Strobels

AFTER years of stop start road racing due to stress fractures and wear and tear, former footy exemplar Ryan Wissmer has found his groove as a runner.
The Traralgon Harrier scorched through his home club's half-marathon yesterday in a tick over 70 minutes, barely missing out on the course record.
His personal best time of one hour, 10 minutes and 55 seconds was just shy of his goal for the event, but the 33 year-old is primed for bigger and better things with his body finally co-operating.
"I've had a lot of stress fractures. I've got a footballing background so running on roads the last six years has done a bit of damage to my legs. I think I was pushing hard and not knowing when to back off, (I was) a bit green," Wissmer said.
"For some reason everything's toughened up. I've tried everything and my body's finally come to the party and I'm starting to get results and I'm able to train the way I want to train.
"It's been probably a year now I haven't had an injury and it's making a difference."
Wissmer enjoyed a "perfect preparation" for the 48th Traralgon Marathon and Running Festival, tackling "any run I can find" in the lead-up.
With several Athletics Victoria events, the Geelong half-marathon and a 12km cross country at Bundoora last week under his belt, Wissmer was a whisker away from achieving a lofty ambition.
"I just wanted to break 70 (minutes) locally, that was my aim. A bit of a high aim but I like to aim high. I just missed it, pretty happy still, I gave it my all. I'll get it I reckon, just not this one," he said.
"Just the hills got me I think, that's where I lost my time, that's what's going to happen I guess with any course that's got hills. Not big hills, but enough to sting me a bit."
Injury-free and able to sustain his training load, the allure of the full marathon is now calling for the local flier after the AV season concludes.
Traralgon Harriers clubmate Kylie Murray also flew home to claim the women's half-marathon in 1.24.04.