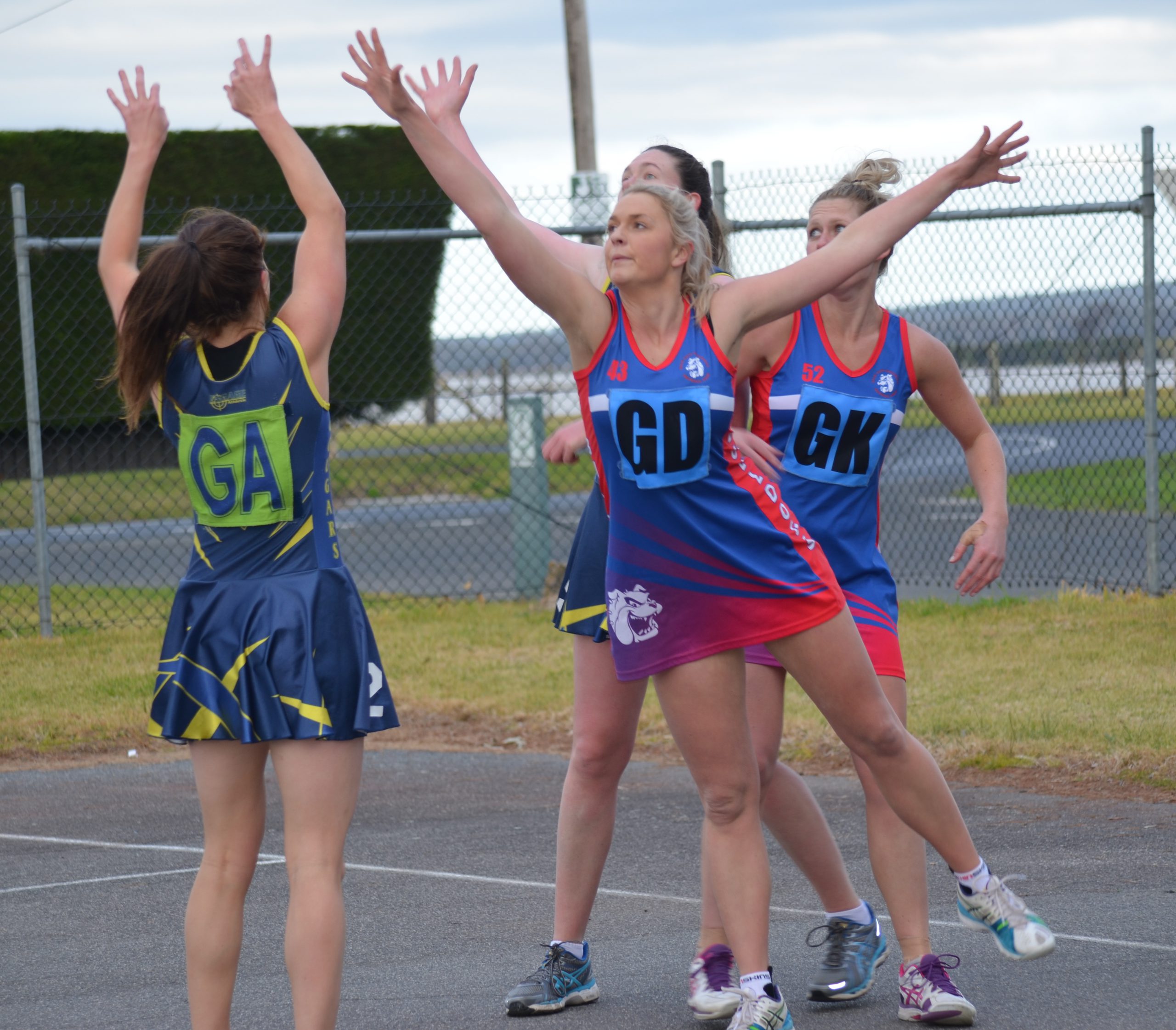 SALE City Bulldogs donned blue bibs for their North Gippsland netball encounter with Churchill on Saturday, helping raise awareness of mental health issues in the community.
The mental health round match was one of many across the region, with all seven Gippsland football and netball leagues taking part in the initiative.
On the court the visiting Cougars were just too good, winning out 50-42 in A grade at Stephensons Park.
The win pushed Churchill to equal first with Rosedale, though the Blues could pull away next weekend in the second half of the split round.
Sale City was undefeated in the lower grades, with a 30-30 draw in C grade the only other side not to claim full points.
A grade
Sale City 42 def by Churchill 50, Woodside 57 def Glengarry 34
B grade
Sale City 54 def Churchill 20, Woodside 34 def by Glengarry 37
C grade
Sale City 30 drew Churchill 30, Woodside 35 def Glengarry 29
D grade
Sale City 26 def Churchill 23, Woodside 16 def by Glengarry 37
17 and under
Sale City 21 def Churchill 16, Woodside 24 def by Glengarry 43
15 and under
Sale City 34 def Churchill 19, Woodside 16 def by Glengarry 27