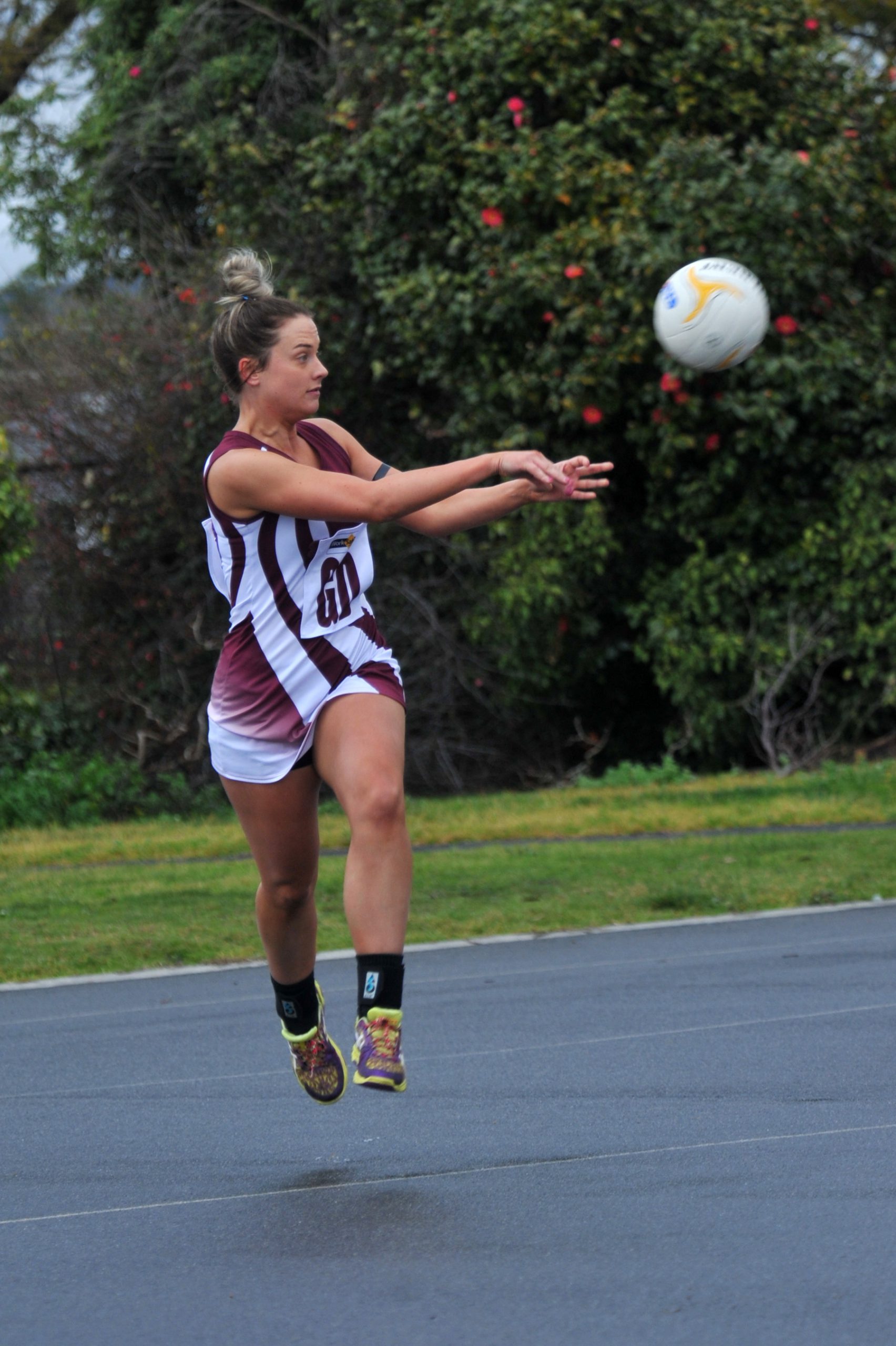 MOE Lions toppled top side Traralgon 41-39 on Saturday, opening the door for Morwell to claim a share of first spot on the Gippsland League netball ladder.
The Tigers were held to a draw by Sale, but it was enough to see them join the Maroons on 36 competition points.
Moe drew level with Leongatha in joint fourth, after the Parrots were handed their third consecutive loss at Wonthaggi yesterday.
Third-placed Drouin is the other side making up the five, with the Hawks dealing Warragul a 34-goal defeat.
A grade
Morwell 35 drew Sale 35
Drouin 68 def Warragul 34
Moe 41 def Traralgon 39
Wonthaggi Power 43 def by Leongatha 59
Maffra 49 def Bairnsdale FNC 36
B grade
Morwell 33 def Sale 32
Drouin 67 def Warragul 33
Moe 30 def by Traralgon 41
Wonthaggi Power 40 def by Leongatha 58
Maffra 41 def by Bairnsdale FNC 46
C grade
Morwell 32 drew Sale 32
Drouin 31 def Warragul 16
Moe 34 def by Traralgon 37
Wonthaggi Power 39 def Leongatha 37
Maffra 31 def by Bairnsdale FNC 34
Under 17
Morwell 15 def by Sale 42
Drouin 29 def Warragul 18
Moe 35 def Traralgon 23
Wonthaggi Power 44 def Leongatha 21
Maffra 43 def Bairnsdale FNC 17
Under 15
Morwell 5 def by Sale 35
Drouin 54 def Warragul 18
Moe 31 def Traralgon 21
Wonthaggi Power 46 def Leongatha 16
Maffra 59 def Bairnsdale FNC 22
Under 13
Morwell 13 def by Sale 35
Drouin 44 def Warragul 9
Moe 9 def by Traralgon 49
Wonthaggi Power 55 def Leongatha 9
Maffra 23 def by Bairnsdale FNC 49