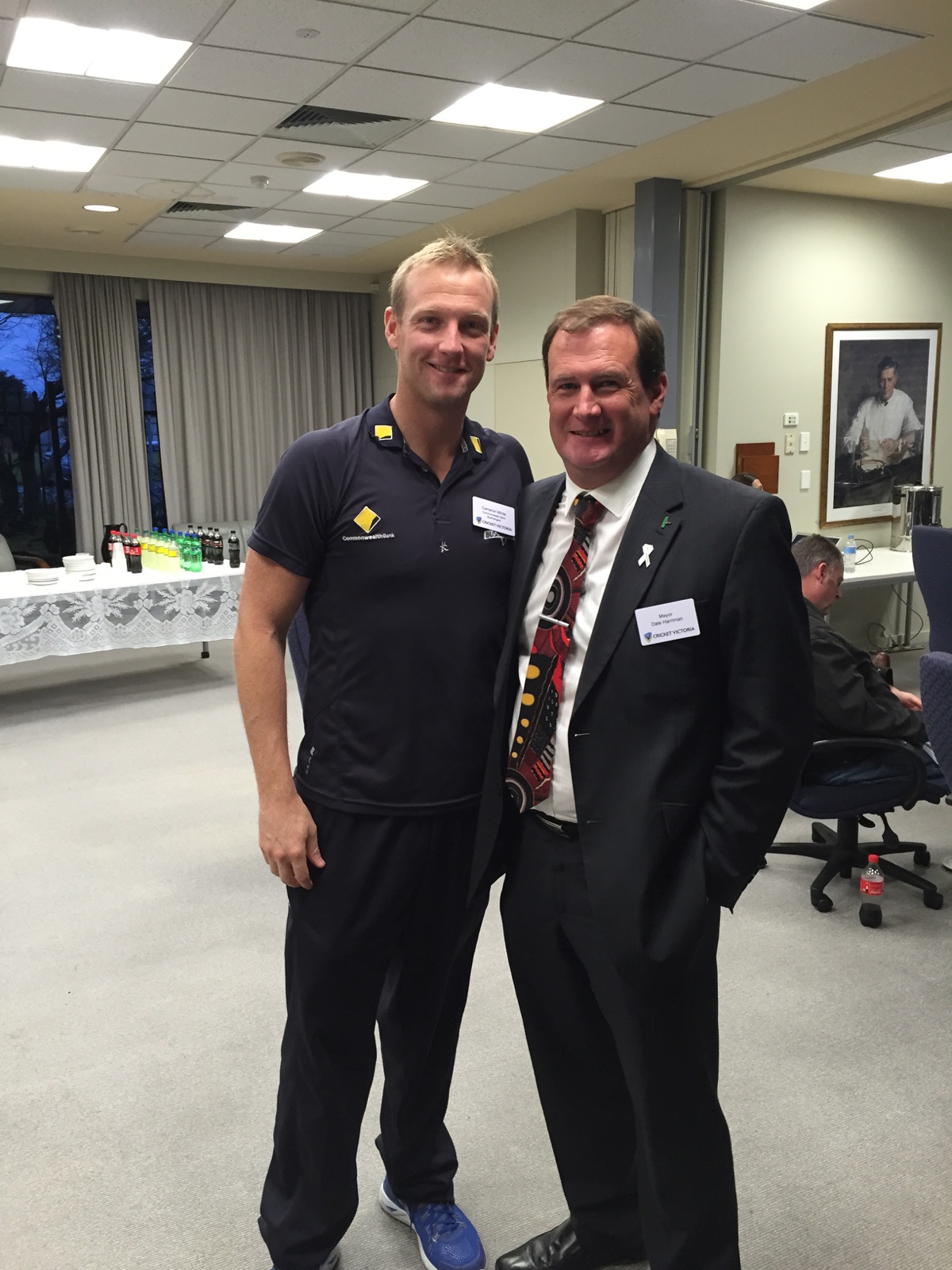 KNOWN for his thumping batsmanship for Australia and the Victorian Bushrangers, former Gippsland resident Cameron White proved just as big a hit off the cricket pitch in Traralgon this week.
White joined legendary curator Les Burdett, Latrobe City mayor Dale Harriman, Member for Morwell Russell Northe, local government representatives and members of the cricket community for a 'Common Ground' forum on Monday night.
The Cricket Victoria initiative is an avenue to inform the direction of facility development in Victoria to meet current and future needs of the sport across the state.
White spoke on the importance of equitable infrastructure for males and females on the night, while Burdett regaled stories about his career in curation.
Harriman formally opened proceedings, and welcomed the forum's input and its implications for the Valley's cricketing landscape.
"On behalf of the Latrobe City Council, I would like to thank Cricket Victoria for hosting the Common Ground Forum and sharing their plans for cricket facilities development," Harriman said.
"We look forward to working with clubs, associations and Cricket Victoria to ensure that cricket in our region continues to grow."
Cricket Victoria game and market development general manager Rohan O'Neill reviewed the Common Ground plan for the Traralgon audience.
"Sport has the power to unite communities and brings together people from all walks of life," Burdett said.
"It creates cohesion and hopefully the Common Ground plan can continue to fortify relationships built from sport."
The forum was followed by a coaching seminar at Traralgon Indoor Sports and Aquatic Centre.