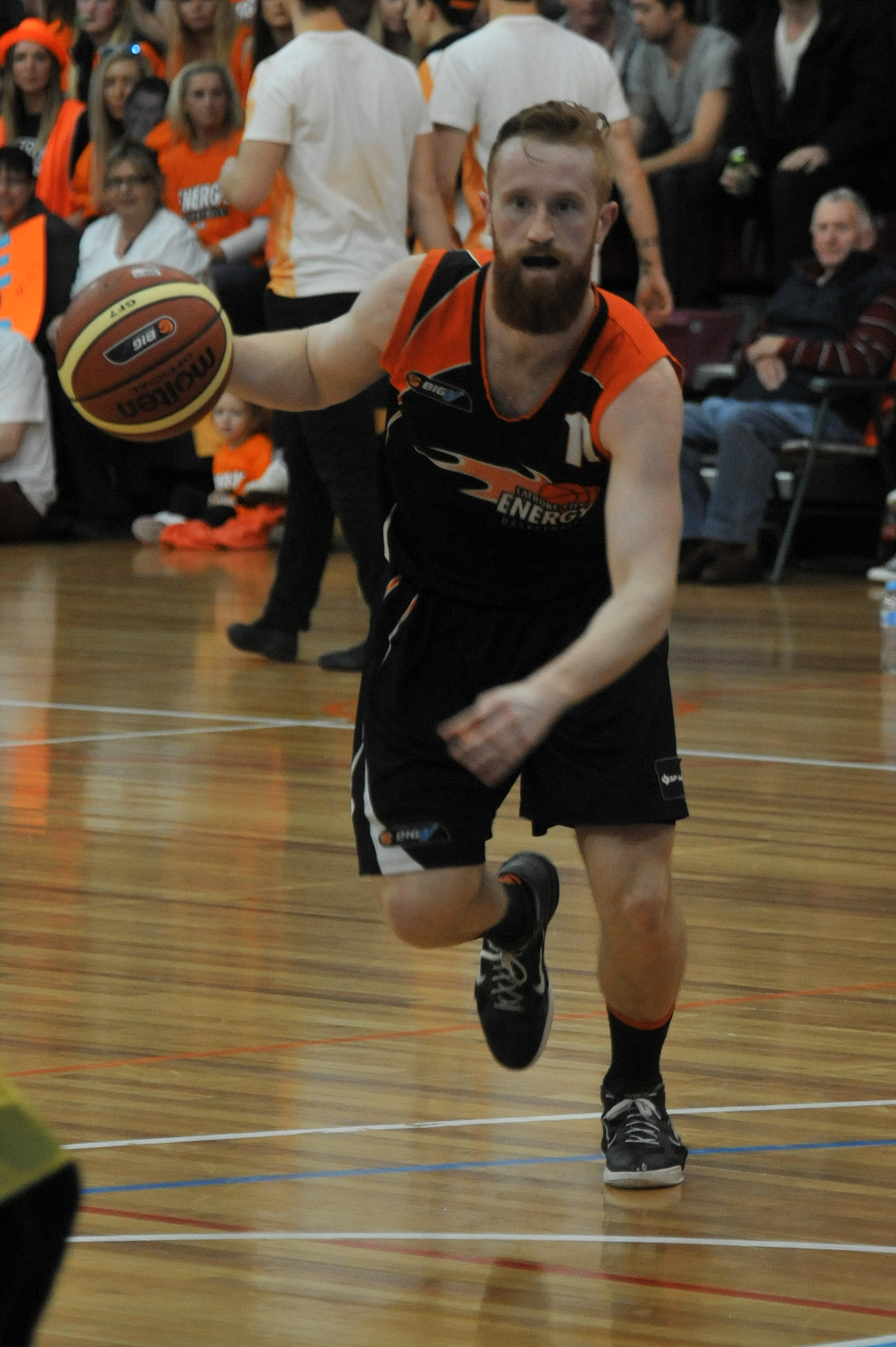 Latrobe City Energy's BigV division one title defence hangs in the balance.

The reigning premier occupies 10th on the cross conference ladder with three games to play, after suffering its fourth consecutive defeat at the weekend.
Having played one more match than sides three through to eight, Energy must extract something close to maximum points from its run home against Sunbury (11th), Camberwell (sixth), and Melbourne University (12th) to reach the playoffs.
With two out of three games to be played in Traralgon, coach Les Stothard conceded it was make or break time.
"Obviously we're not where we'd like to be, but at the same time I think… last year we had a lot of luck, this year we've had no luck," Stothard said.
"We've put ourselves behind the eight ball, but we're working really hard behind the scenes to try and rectify it and give ourselves a chance of making finals, which is still definitely achievable.
"We're probably going to need some results to go our way, but in saying that all the top teams have to play each other and they can't all win."
A lack of height proved an insurmountable obstacle in Saturday's 84-100 loss at home against Casey.
Injury to bigs Jack Sheedy, Liam Fitzpatrick and Mem Bektas, who has been out of action for about 10 weeks, was compounded by Vashon Weaver's (overseas) absence.
Energy has also missed Cal Rees, who pulled out for personal reasons earlier in the season.
"They were just a massive team and unfortunately we really didn't have any bigs," Stothard said.
"We competed hard but… they didn't get any smaller and we couldn't keep going with them."
Despite the vertical deficiencies, Energy put together one of its better performances of the past month.
The side enjoyed contributions from Billy Hughes (21 points), Jarryd Moss (19 points, seven rebounds), Jordan Canovan (12 points, 7 rebounds) and Nick Sedley (11 points) in a shared effort.
Also in fine form was Steve Bonacci (16 points, seven rebounds), the lone big target for the orange nation.
"It was a much more consistent performance over four quarters and we had some different guys contributing," Stothard said.
"Bonacci played the best game he's probably played since the grand final series last year.
"He's been outstanding for us this year with so many big guys being injured… it was nice to see him get some numbers on the board because he does a lot of stuff that goes unnoticed.
"We were so much better and competitive for longer in the game, which is something we probably haven't been doing. Consistency has been a massive issue for us."
Energy faces Sunbury at home on Saturday night.
The Energy women also suffered defeat at the hands of Geelong 83-68, but retained fifth on the competition ladder.